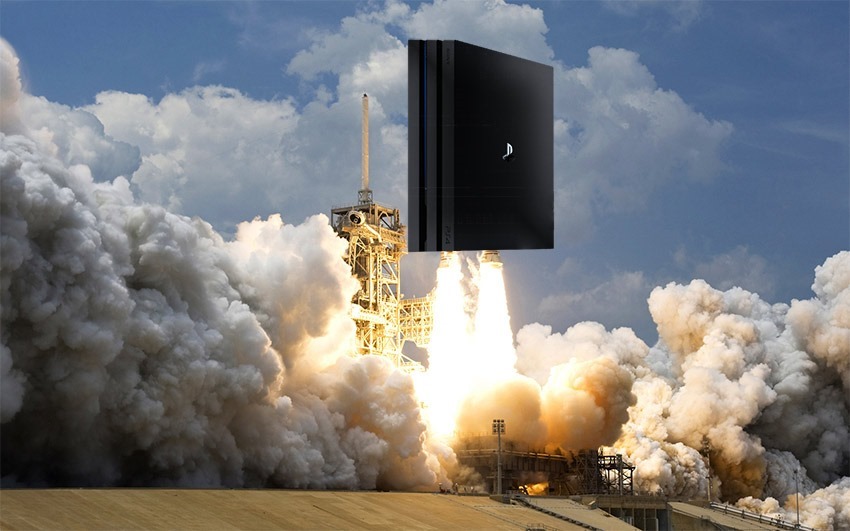 While not as powerful as the mighty Xbox One X (or a decent mid-tier PC these days), the PlayStation Pro is still a lovely machine that's capable of pumping out some pretty impressive graphics. The other thing it pumps out? Lots of hot air, and a heck of a lot of noise thanks to a thermal design that relies a little too much on very loud fans.
While my PS4 Pro is mostly quiet, certain games – like Wolfenstein II – mess with everything, making the machine sounds like it's trying to take off. It really does get loud. It's a known issue, and one that Sony has previously attempted to resolve with a hardware revision. And now it's got another revision, and according to Eurogamer, it's the quietest PS4 Pro yet.
The new CUH-7200 series of PS4 Pro has roughly the same power draw, and actually gives off more heat , but it's a lot quieter.
The new machine is clearly quieter than the CUH-7100 and delivers a night and day improvement over the launch machine. The sudden, jarring shifts in fan noise are no longer an issue and similar to the CUH-7100, the high pitch and annoying whine of the CUH-7000's cooling system are gone. In the living room, during normal play, all you really detect is a constant 'hum'.
The other big change is that instead of the kettle cord that powers the current Pro, the new model uses a standard figure 8 cable like the original PS4. Right now, it seems to only be available as part of the Red Dead Redemption II hardware bundle – so if you picked one of those up, congrats! You have the quietest PS4 Pro. If you're looking for a new PS4 Pro though, that's the one to get.
Last Updated: November 8, 2018