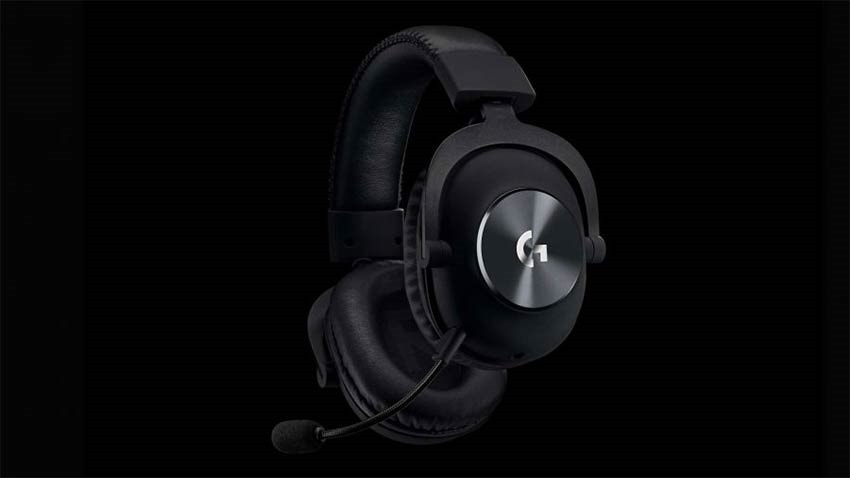 I haven't been especially enamoured with Logitech's gamer-focused headsets. While I adore most of the company's accessories and peripherals, their gaming headsets of late have been too singularly focused (yeah, on esports), and they haven't even nailed that aspect properly. While the sets look pretty stunning, and sound entirely decent, they've had rubbish microphones.
Despite using what should be a decent unidirectional cardioid mic, the headset mics still sound fuzzy and pick up noises from everywhere. That's one of the biggest new fixes on Logitech's newly launched G Pro X Gaming Headset.
It's an update of the G Pro, featuring an aluminium and steel design melded with the matte plastic of the last model, and it's quite stylish indeed, but it's designed to be comfortable for all-day use. As I said though, it's the microphone that's getting the biggest overhaul. If you'll recall, last year in July, Logitech acquired microphone maker Blue. They're responsible for a range of microphones that's favoured by musicians, YouTubers, podcasters and streamers – so it makes sense to use their technology elsewhere.
It does, however, sound like the technology they're using is a software solution to a hardware problem, though I could be mistaken. The new G Pro X Gaming headset will come packed with Blue VO!CE capabilities, which according to Logitech "is a unique microphone technology that enhances and improves the microphone on the PRO X to make your voice sound incredible for scrims, matches and streaming. Blue Microphones has more than 20 years of experience developing high-end audio solutions, so we partnered with them to develop a suite of real-time microphone effects and presets similar to studio quality effects for this headset."
Beyond the microphone stuff, the new G Pro X has a steel and aluminium design that's been made for comfort, allowing players to wear the thing for hours on end. The new headset retails for $129.99 if you want Blue VO!CE, and $99 if you don't.
Last Updated: July 11, 2019