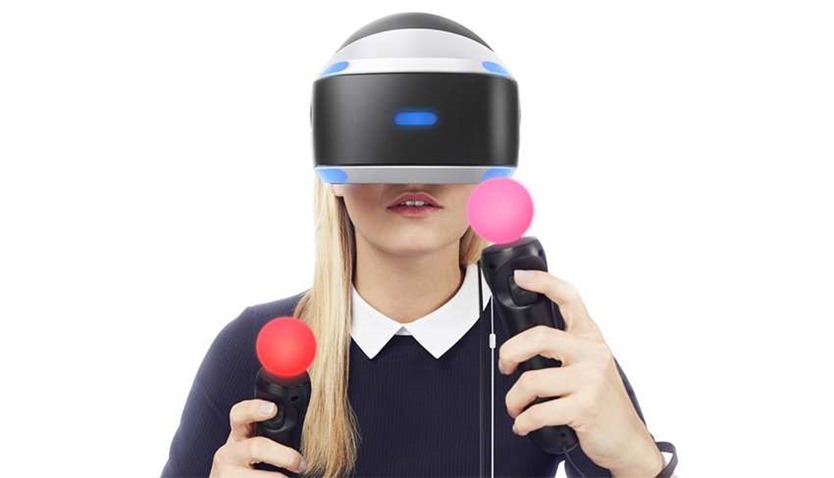 Virtual Reality hasn't quite been gaming revolution that pundits had expected. Much of that is, of course, because of how damned it expensive it is to get a set of privilege goggles strapped to one's face. Beyond the cost of the head-mounted display itself, there are other considerations like having a suitably beefy PC, a PlayStation 4 (Pro!) and the necessary controllers and cameras.
The prohibitive cost means that uptake of VR devices has been slower than anticipated – leading many to brush it all off as a gimmick. That seems to be slowly changing. For the first time, sales of VR headsets have exceeded a million units in a single quarter.
That number comes courtesy of UK-based global technology market analyst firm Canalys, who says that Sony's PlayStation VR made up the bulk of that number. According to their numbers, PlayStation VR sold around 490 000 units in the last quarter. Facebook-owned Oculus hipped 210,000 Rift headsets, while HTC came in third. Though it's arguably the best of the lot, The HTC Vive sold 160,000 units. The balance of sales came from other, predominantly mobile headsets.
Unsurprisingly, PlayStation VR is big in Japan.
"Sony is well-placed to take advantage of this increasing interest in VR," said Canalys analyst Jason Low in a statement. "Sony has dominated the Japanese VR headset market since the release of the PS VR, taking more than an 80 percent share, and will continue to lead as it increases supply of the PS VR headset with bundles featuring new titles from popular franchises, including Doom, Skyrim, and Gran Turismo."
The Rift is doing the numbers it is because of its price reduction.
"VR adoption in the consumer segment is highly dependent on price, and Oculus' strategy of lowering prices has definitely helped drive adoption," said Canalys research analyst Vincent Thielke.
The Rift went on special recently, dropping its price to $399. Its success at that price point has prompted Oculus to make the price drop permanent.
I suspect that VR will gain significant momentum in the new year with the release of more HMD's from hardware vendors supporting Microsoft's Mixed Reality platform – something Canalys believes as well.
"VR in business can be applied to many industries, such as manufacturing, healthcare and education," said Low. "As top-tier PC vendors, including HP, Lenovo, Acer, Asus and Dell, launch their own VR headsets, using their distribution channel efficiencies, one can expect a strong VR uptake in business."
Last Updated: November 29, 2017