Sometimes, simplest is best. When it comes to gaming mice, manufacturers increasingly adding buttons, features, pivots, wheels and other bits and baubles that nobody really ever needs. What anybody ever really needs when it comes to games is a mouse that's accurate, smooth and precise, with 3 buttons and a scroll wheel. Everything else is just gravy.
That's not to say the gravy isn't sometimes appreciated – especially left handed gamers, who're often at the mercy of mouse manufacturers (and well, everything else manufacturers). Thankfully for them, there's the ambidextrous sort. The Mionix Avior 7000 is just that sort of mouse; one that's suited for the left or right handed that nails the basics, but has a little added gravy to try and making it more compelling than the millions of other gaming grade mice available.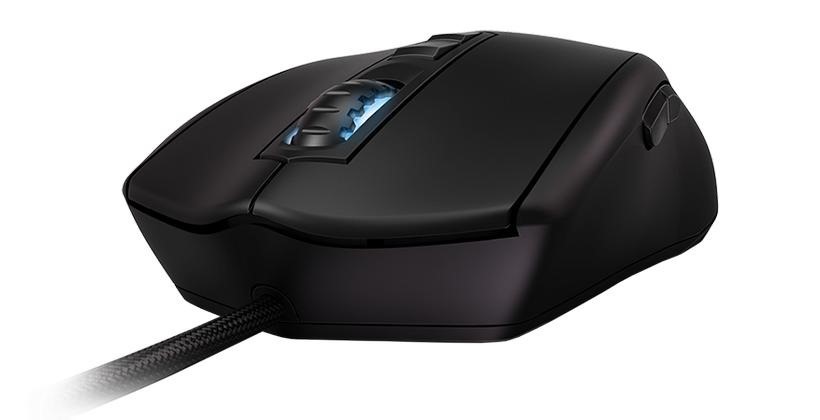 This one has a fairy basic, utilitarian design, coming with 9 buttons, all of which are programmable to a degree. You've got your standard left and right clicks, your clickable scroll-wheel, two buttons below the scroll wheel for on-the-fly DPI adjusting and two buttons on either side of the device to make it as symmetrical as possible. That's one of the first problems with the mouse, truth be told. Because I'm right handed and use a grip that sits somewhere between palm and claw, I found my right ring finger inadvertently bumping in to the superfluous buttons on the right – and I imagine a leftie might do the same on the reverse. That's the only real design foible, and one that's easily overlooked as it's possible to disable them.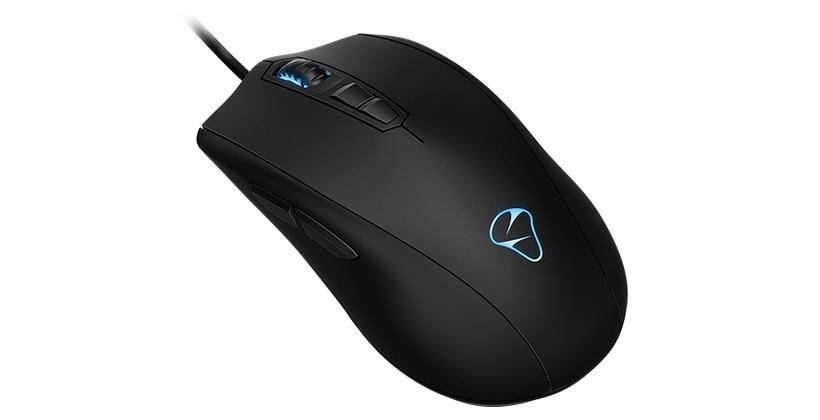 The rest of it is designed rather nicely, with a nice thick layer of velvety rubber that both soft and firm covering the device, with large PTFE feet on the bottom. What that results in is a mouse that's as smooth to touch as it glides over surfaces. It's really hard to overstate just how smooth the mouse is. Like many other gaming mice of its ilk, it's got programmable LED lights, giving you a choice of all 16.7 million colours to choose from. They're independently configurable though, so you can set the scroll wheel to glow pink, while the one on the logo glows bright blue, making your input device look like Bubblegum ice cream, should that be your fancy (It just so happens to be mine).You can also set the lights to pulse, blink, breathe or shift through all of the colours of a million rainbows if that's your wont.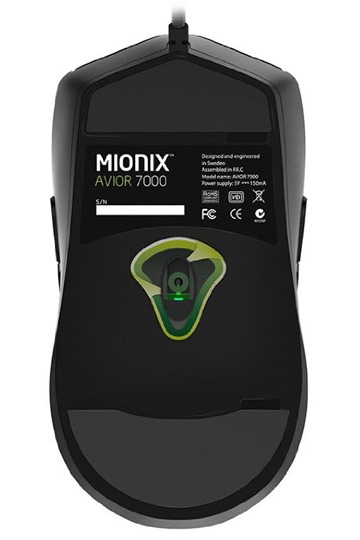 Gaming mice are all about performance though, and the Avior 7000 really can't be faulted here. Able to poll at 1000hz, and armed with the DNS-3310 gaming-grade optical sensor with dials right up to 7,000dpi sensitivity, the device has absolutely zero hardware acceleration – meaning it points precisely where you tell it to. It's endlessly customisable (well, within its own physical limits, of course), with its built-in 32 bit arm processor and 128kb of memory giving you five customisable profiles. You can create macros and assign them to any of the buttons, though they're limited through the software to a series of keyboard strokes. It works, but the software could definitely do with a bit of tweaking.
It does have some lesser-spotted features that will be appreciated by a certain subset of gamers. It allows you to adjust the angle tuning, to account for how you hold the mouse, handy for those who've become accustomed to mice with off-centre sensors or weird people who're just unable to hold a mouse straight. It's also got exceptional Z axis tracking, allowing you to adjust how far you can raise the mouse off of the surface before it stops tracking.
Because it's an optical sensor and not a laser one, it doesn't work on all surfaces, and tends to come to a stuttering halt on shiny desktops, so it's a mouse you'll prefer to use in conjunction with a decent mousepad. To that end, the software even comes with a Surface Quality Analyzer Tool which you can use to see how suited your mousepad, mat or desk is, and how well it tracks. The Gel mouse pad that keeps me from having carpal tunnel isn't particularly good, says the tool, with just 70% of its motion being tracked, while a "gaming grade" mousemat I was given seems to be a better surface indeed, with 80%.
Looking for a mouse for big hands? Check out our best gaming mouse for big hands review.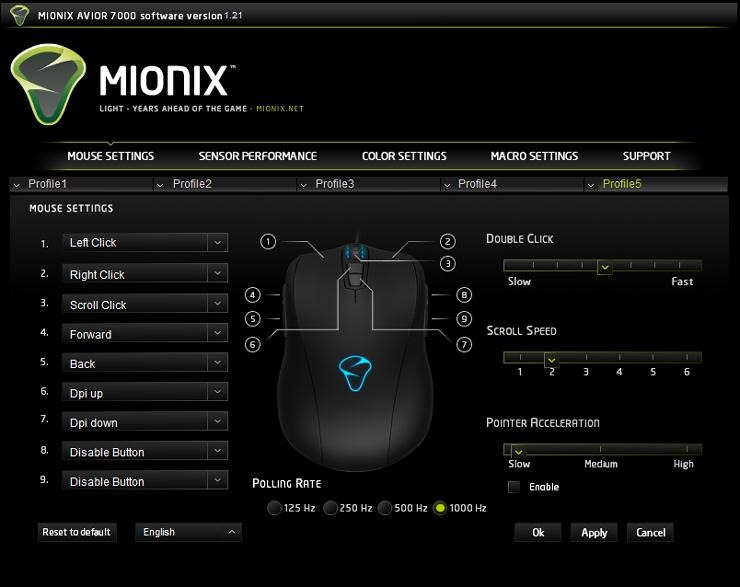 Last Updated: August 9, 2021