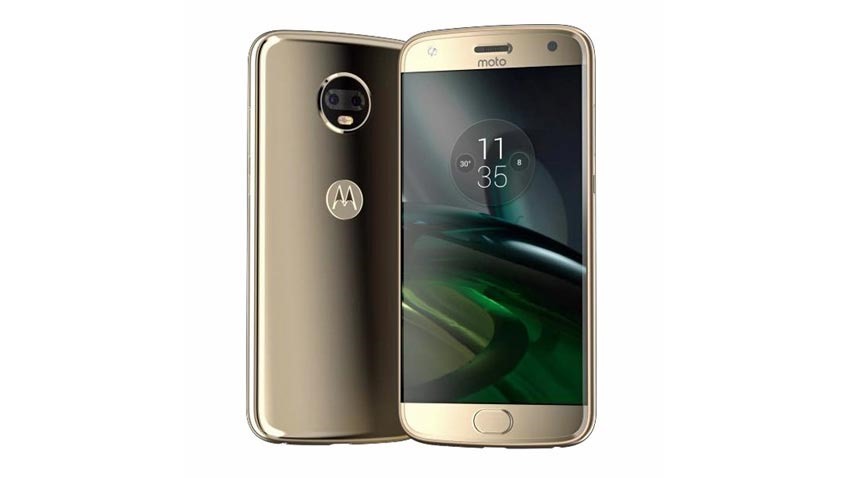 One of my favourite cell phones back in the day wasn't the Nokia 5110 which could be used as a blunt weapon in case I was attacked, but rather a Motorola device. Specifically the Motorola Razr, an elegant device from a more civilised age that wasn't as clumsy as other cell phones on the market. Some bastard stole it from my desk one day and I hope said person dies of explosive gonorrhoea eventually, but the charm behind the Motorola brand had managed to sink its teeth into me.
Charm can only go so far though. Motorola phones of the last couple of years have been alright, devices which have been competent but haven't done much to wedge itself into a space currently dominated by Samsung and Apple. A new leak courtesy of VentureBeat has shown off the latest handheld from the company, and I quite like what I'm seeing.
Apparently called the Moto X4, this model is looking to carve a position in the mid-budget phone market. It's packing some high-end features, however, such as a Qualcomm Snapdragon 630 chip with eight cores that clock in a 2.2GHZ speed, a proper full HD screen, 64GB of internal storage and 4GB of RAM to glue everything together. Maybe the biggest gun in the arsenal of the Moto X4 is the selection of cameras. The rear of the X4 is following the trend of dual cameras, one being an 8-megapixel and the other boasting 12 pixels of the mega variety.
Weirdly, it's the front camera that has the heaviest hardware with a 16-megapixel setup. We could be looking at one hell of a selfie device if Motorola targets the narcissism market. Thing is, I think Motorola may be onto something here. The flagship market is massively saturated right now, with everyone from Sony to OnePlus wanting a piece of the pie that Samsung and Apple enjoy. There's also a fingerprint sensor and it's IP68 certified so you can get shoved into a pool that's 1.5 meters deep with no worries.
Happy X4th of July pic.twitter.com/a03dq1XvIc

— Evan Blass (@evleaks) July 4, 2017
By ignoring that market and focusing on cheaper phones with first-class software, Motorola is going to find its own niche in a competitive environment. They're already seeing positive results from previous X series phones, so here's hoping the X-4 doesn't drop the ball. You don't need to drop the equivalent of a small car's worth of cash on a phone these days, as the gap between mid-budget and flagship technology is beginning to narrow.
Last Updated: July 5, 2017