SkyLake is meant to be the latest and greatest technology for PC gamers. However, it also means some massive upgrades to your gaming rig, which means most people might be inclined to skip this generation and see what happens next year. However, for those of you who don't just upgrade a rig but prefer to engage in hardcore PC gaming on the move, MSI has launched the first to market SkyLake gaming notebooks, and geez are they sexy. I put the top of the line notebook through its paces, and it is a beast.
I'm sexy and I know it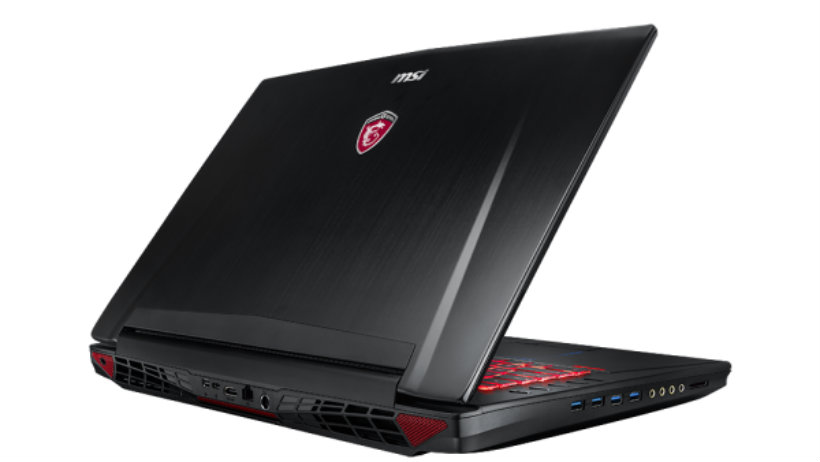 I think it's important to differentiate between those gamers who choose to use a gaming notebook and those who prefer a traditional gaming rig. Notebooks aren't really for gaming on the couch unless you have heat-resistant legs, and they probably won't last you long during power outages or travel. However, if you don't have a set place to play in your home, they can be great, and if you don't have space to set up a high powered gaming PC, they can be a life saver. Plus, they generally look absolutely gorgeous, and the Dominator Pro G is no exception.
The GT72S has an impressive build quality. It looks and feels sturdy and reliable, even if that also means it's rather hefty, weighing in at 3.78kgs. This isn't a super-light laptop, it's a solid gaming notebook, complete with a stunning SteelSeries keyboard. I thought the keyboard was just a gimmick, but it really does feel as great as any SteelSeries keyboard I've used before, plus it's great to have a full keyboard on a notebook, something necessary for PC gamers who are used to using the full features of a number pad. The keyboard is also redesigned with the window's key moved to the right-hand side to ensure that you never accidentally hit it in the heat of the game, and the distance between the WASD, shift and command keys has been optimized for gaming. As always, you can customize the SteelSeries keyboard to show whatever combination of lights your heart desires.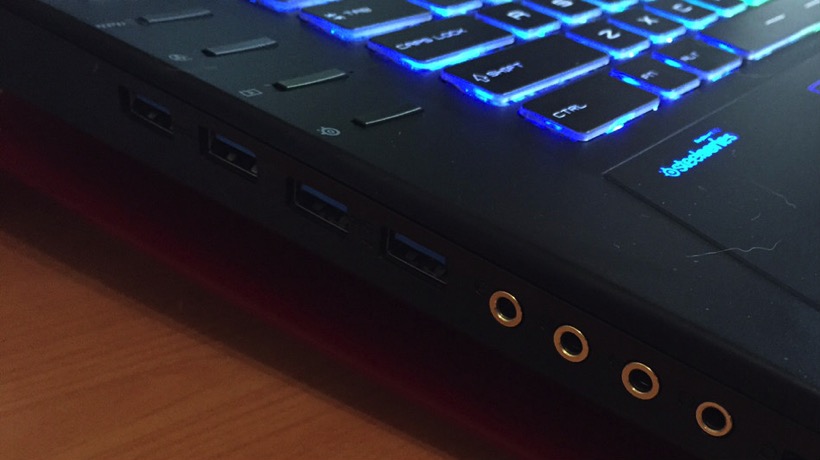 The trackpad and speakers are also serviceable, although if you're planning to game with trackpad and laptop speakers, you may want to reevaluate your life choices. Of course, MSI knows this and has made this the best possible notebook to use with peripherals; the Dominator Pro G has six USB ports. That's right, you can use an external mouse, headset and keyboard and still have room to charge your mobile devices if that's what you like to use your ports for.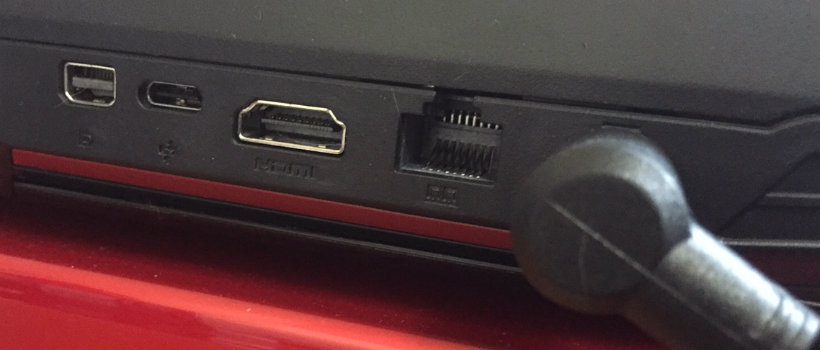 Beyond the six USB 3 ports on the sides of the notebook, the back of the machine has a super port with USB 3.1 Type-C Interface, 4K output and the fast charger. Oh, and obviously the HDMI and a mini DisplayPort, too. Thus, if you're not happy with the 17.3″ full HD screen in the notebook itself, you can actually output to another HD or even 4K monitor. Unfortunately, I didn't have a 4K monitor on hand to test the capability of the notebook when outputting to this level. However, the built in screen was rather impressive on the GT72S. It has a 72% NTSC IPS level panel that allows for a wide-viewing angle. I thought the screen was a bit dark until I fiddled with the settings and contrast; there are a variety of settings that you can use for optimal viewing when working/browsing the internet as compared to playing games or viewing multimedia.
Depending on the intensity of your browsing or gaming, you'll probably manage to squeeze 2-3 hours of battery life out of the GT72S. As I said, this isn't going to last you through extended travel or time without power, but rather offer the mobility of a notebook when necessary.
Depending on your stance, the GT72S comes with a whole bunch of helpful software or bloatware. It comes with a year's pro license for XSplit, which is great if you're planning to capture gameplay footage or stream. Of course, for many of us, streaming is a pipe dream with current internet connections, so you might not really get to make full use of the software. The Dominator Pro also comes with a full suite of NVIDIA and SteelSeries software so that you can tweak and optimize the machine to your heart's content, if that's the sort of thing you like to do. Finally, it also came with Norton to make you feel protected whenever you tried to do anything. If you're a Norton fan, I suppose you'll be happy, otherwise, that might be the first bit of pre-installed software to get removed from the Dominator Pro G.
How much can you bench?
When we sent Matty to Gamescom, we sent him with a beast of a machine to do all his video processing, and it garnered some rather impressive benchmarks. However, with a beefed up machine and the power of SkyLake, I expected my benchmark results to blow his out of the water, which they sort of did… for the most part.
I ran a bevy of benchmarks on the GT72S and what surprised me was how average the results were on the easy tests and how awesome they were on the harder tests. This is probably a result of over-processing and could be tweaked depending on the specific game that you choose to play. When checking out the Sky Diver benchmark results, the Dominator Pro G simply didn't fare much better than its younger brother, the GE72: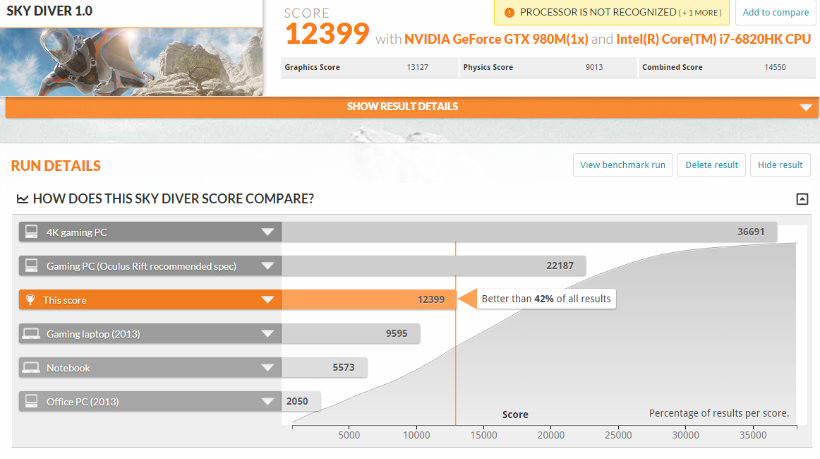 Compared with the results Matty got on his notebook, the GT72S actually seems to do worse, however we need to look a bit deeper. On graphics, the GE72 got a score of 14541 compared to a physics score of 8444. By contrast this monstrosity of a SkyLake machine "only" nabbed a graphics score of 13127 but compensated for this with a graphics score of 9013. Still, I was rather disappointed to see that the GT72S was in the same percentile on this test as the GE72, only better than 42% of other results. Obviously, these easy tests were keeping the high powered engine idling and unable to show its full potential, so I had to take it out on the open road.
The big boy test was the Fire Strike 1.1, designed to push the hardware to the extreme, and wow did the GT72S show what it was made of.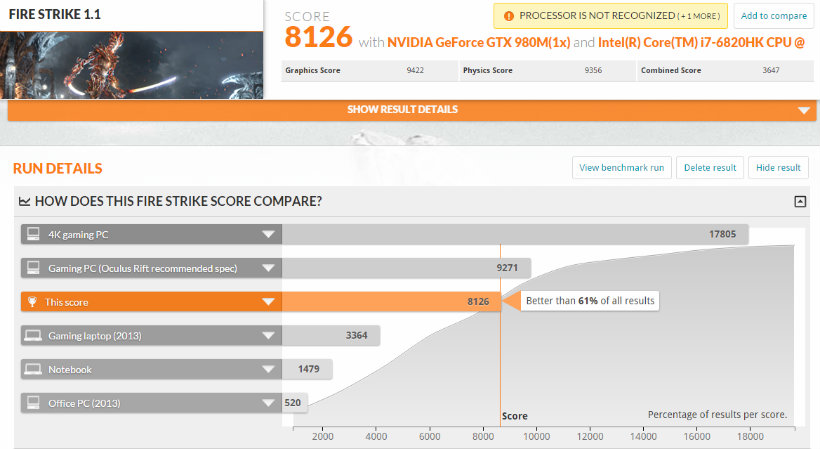 These results are already pretty good on their own, scoring higher than 61% of other results. In fact, this score was basically double that of the GE72, so certainly showing that the extra power results in better results on a harder test. Of course, it's also interesting to compare this to the results that Alessandro got when he tested an MSi rig for the launch of SkyLake. While his rig isn't quite comparable to the guts of the gaming notebook, it's intriguing to see that with an i7-6700K and 8GB of DDR4 2400 memory, the results were fairly similar. With game boost settings on, he reached a peak of 6393 for graphics and 12965 for physics while the GT72S garnered 9422 for graphics and 9356 for physics. Obviously, a desktop gaming PC is easier to upgrade over time and his results could improve over the years, but it's nice to see that a gaming notebook can nab fairly comparable results on such a high-end test.
Some of you might be particularly techno-savvy and want to know a bit more about the raw power of the CPU. As a result, I ran integer and floating point tests to evaluate single-core and multi-core power. Unfortunately, despite running a 64-bit system, I could only run these in 32-bit, so the test results might not be truly indicative of the raw power SkyLake has to offer. However, you can check out both results below.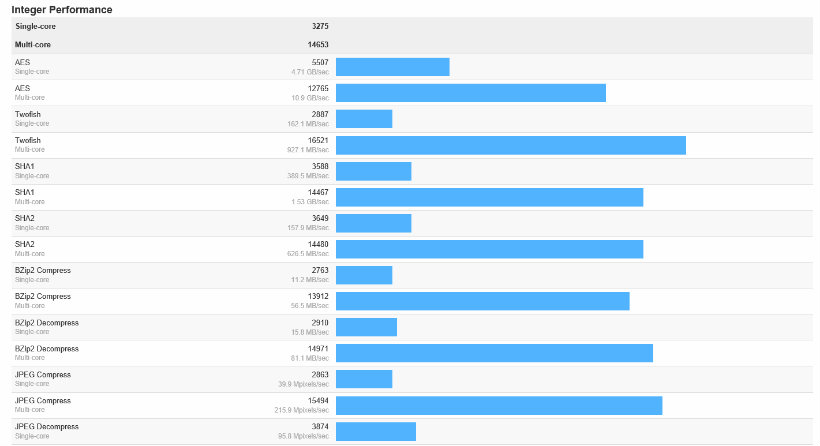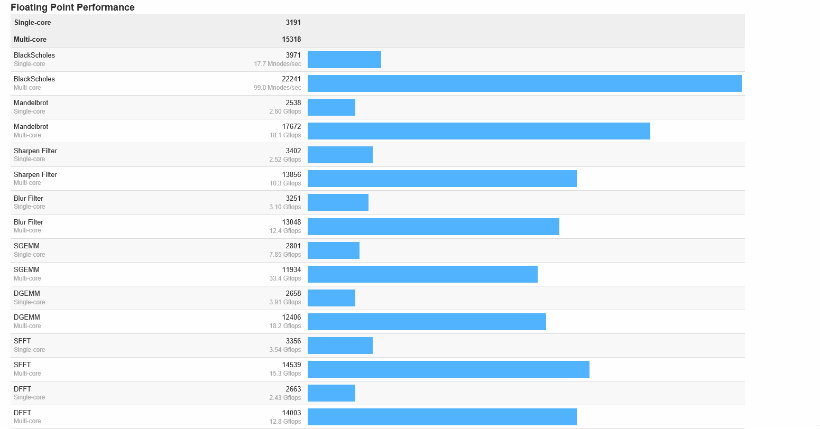 Finally, I ran the Unigine Heaven 4.0 benchmark designed to seriously test the limits of the hardware. Could it stand up under the battery? Well, see for yourself. Unlike during the 3D Mark tests, the GT72S actually had to turn on the fan during these, so they must have been more rigorous; still, the fans didn't reach airplane level of noise which I know the machine is capable of making.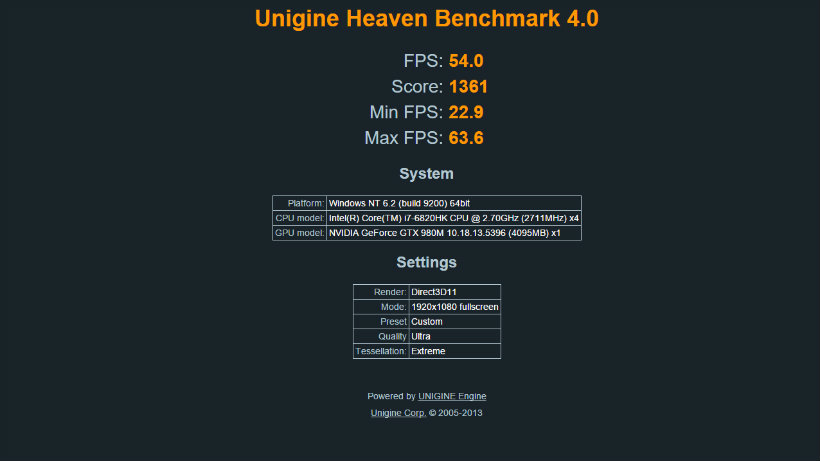 I let the program run for a couple of hours before actually testing the benchmarks to simulate the machine's performance not when it's cool and raring to go, but after a bit of strain. As you can see, even the toughest test was doable for the GT72S.
Specifications
CPU: Latest 6th Gen. Intel Core i7 processor
OS: Windows 10 Home / Windows 10 Pro
Chipset: Intel CM236
Memory: DDR4-2133, 4 slots, up to 64GB
Display: 17.3"Full HD (1920×1080), Wide-viewing angle, G-SYNC ready with 75Hz, 72% NTSC IPS level panel
Graphics: GeForce GTX 980M
Graphics VRAM: 8/ 4GB GDDR5
Storage: 1 x 2.5″ HDD + up to Super Raid 4 (2 x NVMe M.2 SSDs by PCIe Gen3 X4 in RAID0) (Optional)
BD Writer / DVD Super Multi
Audio: Sound by Dynaudio system; Support 7.1 channel S/PDIF output; ESS SABRE HiFi audio DAC technology; Nahimic Audio Enhancer
LAN: Killer GbLAN with Killer Shield
HDMI: 1(v1.4)
USB 3.0 port: 6
USB 3.1 port: 1x USB 3.1 Type-C
Super Port USB3.1 Type-C interface, 4K output, fast charger
Battery: 9-Cell
Dimension 428(W) x 294(D)x 48(H)mm
Weight (KG) 3.78Kg (w/ Battery)
RRP: R 33,399.99
Last Updated: October 9, 2015
MSi GT72S 6QE Dominator Pro G

The GT72S Dominator Pro G is a beast of a gaming notebook that offers pretty much everything you could want - gorgeous design, powerful inner workings and enough ports to overcome the innate issues of trackpad and laptop speakers. However, this kind of machinery doesn't come cheap and with this high a price point, you might find it more worthwhile to just create a permanent space in your home for a desktop gaming rig.