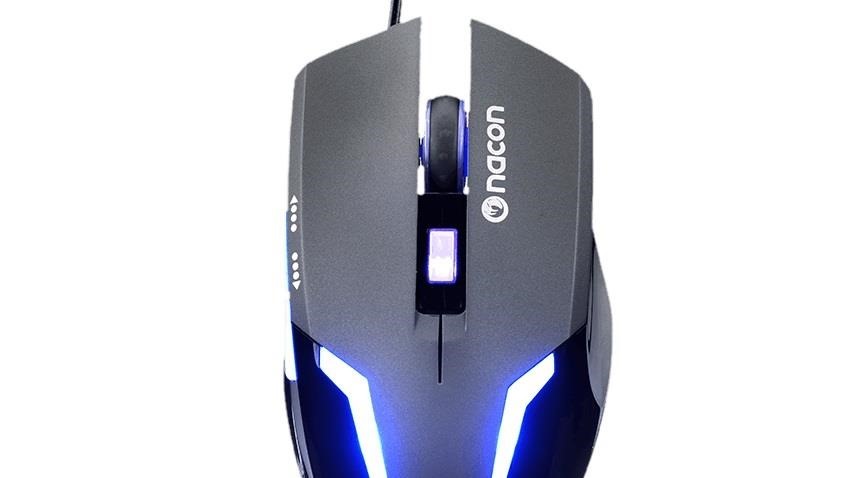 It's hard not to find a mouse filled with features and software that will confuse you at least once during operation. Gaming mouses in particular have morphed into market that emphasis RGB lighting, ridiculously high DPI counts and sometimes an array of buttons that far extend the use of what is still just a simple pointing device. There are certain staples that need to be adhered to with common standards, and that's where the Nacon GM-105 just does enough.
Far from the excessive R1000+ mouses that occupy the upper echelon of the market, the GM-105 comes in a far more respectable R350, with all the pros and cons that come with that. It's the cheapest mouse in the Nacon repertoire, focusing on easy of use and simplicity over flashy exteriors and deep, programmable features. In that respect it was kind of refreshing to simply plug in the mouse and not immediately have prompts to download some third-party software. It just worked, lighting up in a dark blue and allowing me to get right to it without delay.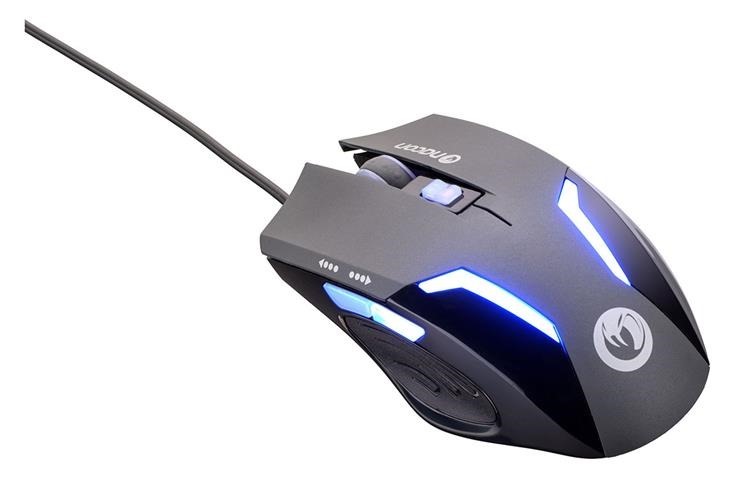 The mouse is made mostly of plastic, and is devoid of any of the more conformable features I've come to expect from higher class products. The GM-105 is comfortable to grip at first, but the exclusion of any rubber grips make it susceptible to the increasing amounts of sweat a hand naturally produces. The lack of any real rubber feet means that you're going to need a suitable mouse pad too, or risk scratching whatever surface you're using it on (something which you should be doing regardless).
The mouse-wheel too feels like it's been used right out of the box, devoid of the nice rubberised nubs that make your first few months with a new mouse to pleasurable. It just feels a little flimsy – which makes me question just how long it's meant to last for in the long run. Surprisingly, both left and right clicks were solid enough to delay those fears, with the nice coating around the top of the mouse providing a better than expected experience in use.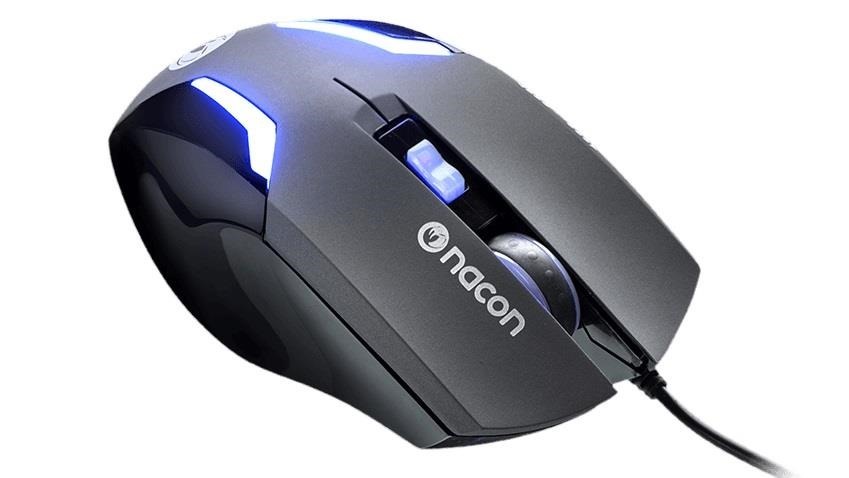 On the left of the mouse are two additional buttons, which have become standard in the sphere of gaming focused peripherals. They're easily programmable to map functions like melee and grenade throwing, and feel just right for use in more fast paced matches. The only additional buttons rest below the mouse-wheel, allowing you to adjust your DPI settings on the fly. They're a little less intuitive, and I often found myself confused as to whether I was increasing of decreasing the setting reliably.
At least the mouse offers a good range for the DPI to shift between, starting as low as 800 DPI and going all the way up to 2400 DPI. But that's where software configuration ends. There's no way to set the mouse's lights to fade or turn off after inactivity (which is annoying if you keep it connected to a laptop at night). There's no way to customise profiles for different games, or have the mouse remember what settings you like for a particular style of game. The GM-105 is as barebones as it gets, but it gets most of the core essentials just right to justify its low asking price.
An alternative mouse to try is the honeycomb mouse. Check this out!
Last Updated: September 23, 2021