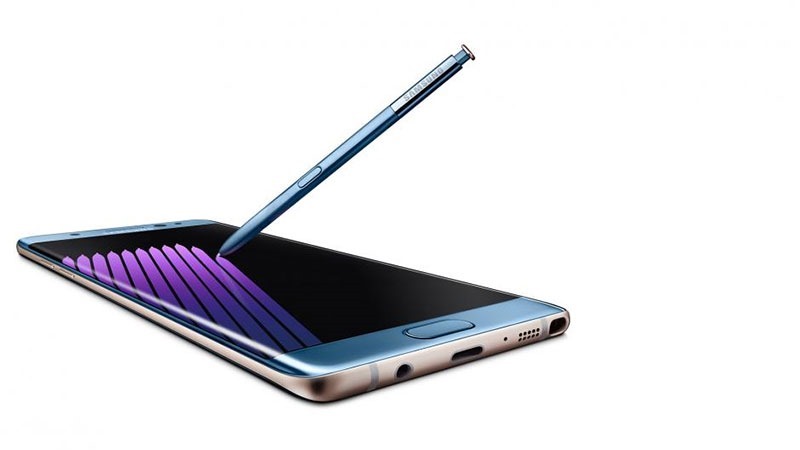 Yesterday we told you that reports emerged that Samsung was temporarily halting production of the beleaguered Samsung Galaxy Note 7. The device is rather dangerous. Initial shipments of the very large phone proved to be explosive, while its replacements have instead been prone to catching on fire.
It looks like the situation's become even worse for the South Korean electronics giant. They've halted production on the phone for good. In a statement on their UK website earlier today, Samsung suggested those who are using any version of the Note 7 kindly switch it off and go back to using whatever device they were using before.
"We now ask that you power down your device and return to using your previous phone," a statement on Samsung's UK site said, according to Eurogamer.
Since then Samsung Global has confirmed its forever halted production on the Note 7 – and issued a global recall.
"Taking our customer's safety as our highest priority, we have decided to halt sales and production of the Galaxy Note 7," Samsung said in a statement, also saying earlier that "Samsung will ask all carrier and retail partners globally to stop sales and exchanges of the Galaxy Note 7."
In somewhat related news, Oculus has disabled the use of the Gear VR app on the Note 7 in the wake of all of this, which makes sense really. Having an explosive or incendiary device strapped to your face. Users trying to run Gear VR on their Note 7's are greeted with a message saying "until further notice, Note 7 devices will not be compatible with the Gear VR."
On top of that, there are reports that Samsung washing machines are also exploding. It means the company has a PR crisis of note on its hands, and it's going to take a lot to bounce back from this. I'm certainly not rushing to buy any Samsung products right now.
Last Updated: January 16, 2017