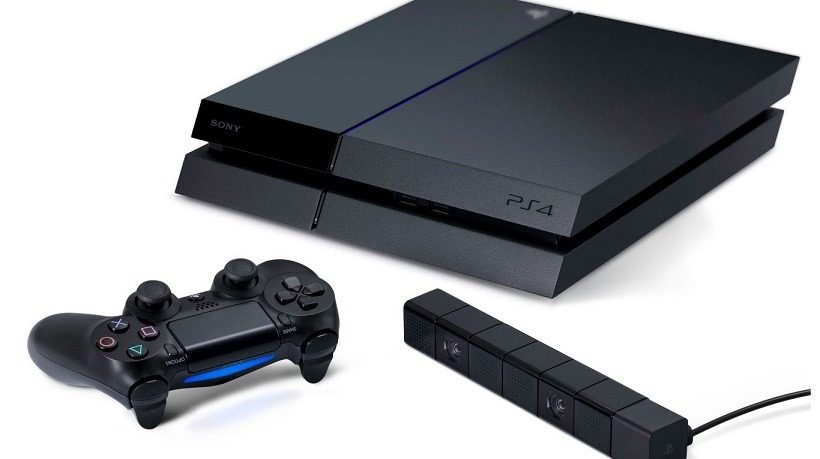 The new, higher-specced PlayStation 4 is almost a dead certainty. Likely to be revealed at E3 this year, the new system – apparently dubbed Neo – will sport a faster CPU, a beefier GPU and be able to output better visuals, and run games at higher frame rates. Eurogamer's Digital Foundry has a typically excellent technical breakdown of the PlayStation 4 Neo and what it contains – and it seems the spec bump is significant.
According to them, here's the increase you can expect:
| | Base PS4 | PS4K Neo | Boost |
| --- | --- | --- | --- |
| CPU | Eight Jaguar cores clocked at 1.6GHz | Eight Jaguar cores clocked at 2.1GHz | 1.3x |
| GPU | 18 Radeon GCN compute units at 800MHz | 36 'improved' GCN compute units at 911MHz | 2.3x FLOPs |
| Memory | 8GB GDDR5 at 176GB/s | 8GB GDDR5 at 218GB/s | 24% more bandwidth, 512MB more useable memory |
Says Eurogamer:
CPU: The good news is that there will be a CPU upgrade over the lacklustre x86 cores found in PlayStation 4. The bad news is that the cores themselves have not been changed at all – they have simply been overclocked from 1.6GHz to 2.1GHz – a 31 per cent improvement. As with the current PlayStation 4, one core and a time-slice from another is reserved for the operating system.

Memory: We're still at 8GB of GDDR5, with a 24 per cent boost to bandwidth compared to the original PS4. The current machine uses 5.5gbps memory modules. Basic maths suggests that Sony has pushed this to the same 7.0gbps modules we see on high-end graphics cards like the GTX 980 and GTX 980 Ti. There are some concerns here. The boost to bandwidth isn't exactly huge, it will still be in contention with CPU utilisation (they both share the same interface), and the bandwidth doesn't scale particularly well with the mooted GPU boost, which – to be frank – is massive.

GPU: This is the most exciting aspect of the spec. Compute unit count doubles from 18 to 36, and clock-speed increases from 800MHz to 911MHz – a 14 per cent increase. That's an overall increase of 2.3x in FLOPs. The question is, what technology is being used here? AMD has created both of its current-gen console processors so far by taking older, off-the-shelf components and disabling a couple of compute units. In effect, Xbox One got the Radeon HD 7790, while PlayStation 4 got a more capable, semi-custom Radeon HD 7870. Here's where things get interesting – the 36 compute unit count cannot comfortably fit any of AMD's existing GPUs. It suggests that Sony and AMD have pushed the boat out, that they are using the upcoming Polaris technology.
The jump in graphics prowess is the most exciting bit, indeed – as it won't be based around something available on the shelf right now. While the machine likely won't be able to run games at 4K, it will be able to upscale to that resolution very nicely, running games at 1080p and 60fps with relative ease.
The trouble here is that developers are restricted from using the new power to give games better features; games have to play the same – just with graphical upgrades or faster frames. The need for compatibility with the base or older PS4 model, which definitely puts a ceiling on what developers are able to do with the system.
Right now, it seems like it's really just more of a headache for developers than it is a boon.
A trusted source tells me most developers are not happy with PS4.5, and having to develop around it. Extra cost, planning, other nonsense.

— Colin Moriarty (@notaxation) April 19, 2016
According to Eurogamer (whose full report you really should read), we could even see the PlayStation 4 Neo and games utilising it towards the end of this year.
And honestly, I still don't know how I feel about this. On the one hand, the prospect of smoother, shiner gameplay experiences on a console sounds quite nice – but it on the other it just flies in the face of what consoles are about. They're meant to be set hardware without upgrade paths. It also feels like a slap in the face to those who've spent a fair bit of money on their consoles, especially if there's no trade-in program available.
What do you think? Is a mid-generational refresh a smart idea?
Last Updated: April 20, 2016