Samsung's Galaxy Fold has been delayed, and for a very good reason: It's rubbish. When the device made its way to influencer and journalist hands on the cusp of its launch, it was discovered that the thing wasn't particularly well designed, prone to cracking, creased screens and dodgy hinges.
The launch was postponed, but it seems that launch might be coming later than anticipated. According to reports from South Korean outlets Yonhap and The Korea Herald who cite their own "industry sources" saying that the rescheduled launch would be coming some time after the June launch that Samsung had originally scheduled.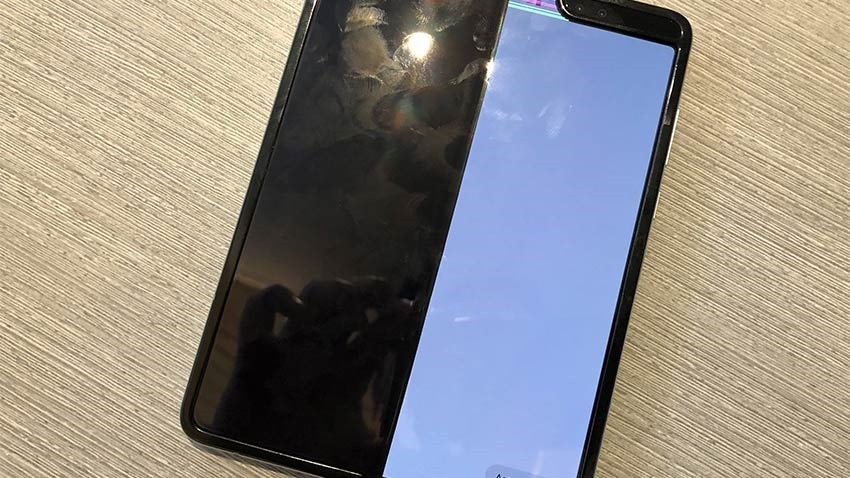 Samsung has denied the speculation, however saying that "The improvement process is taking place extremely confidentially, and comments from telecom industry sources can't be confirmed."
That all said, there's likely no real rush for them to push the Galaxy Fold to market anytime soon, because their biggest competitor in the space, Huawei, probably won't be releasing their own (in my opinion, superior) Mate X in the very near future either. Thanks to the Trump ban on select Chinese manufacturers, Huawei has lost the licences for Google's Android operating system and the support of the ARM architecture that's found in the chips that power the device.
This gives Samsung plenty of time to fix their rubbish design to release the first folding screen by a major manufacturer. The delay thus far has seen major retailers cancelling all pre-orders for the Galaxy Fold.
"These hurdles have led Samsung to postpone the release of the Galaxy Fold, and Samsung has not provided a new release date," said US chain Best Buy. "Because we put our customers first and want to ensure they are taken care of in the best possible manner, Best Buy has decided to cancel all current pre-orders for the Samsung Galaxy Fold."
Last Updated: May 30, 2019