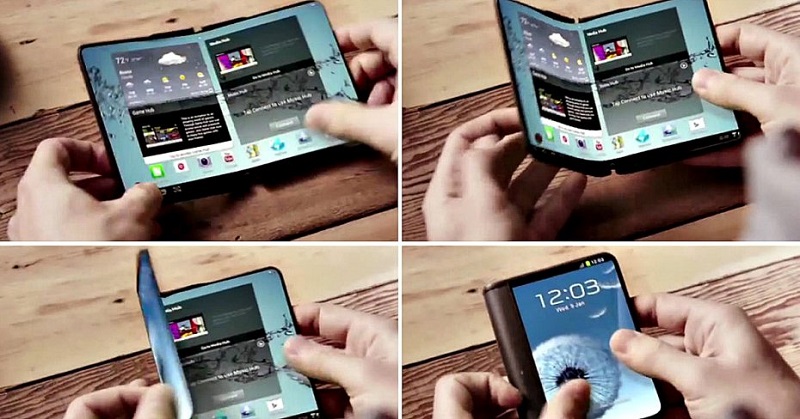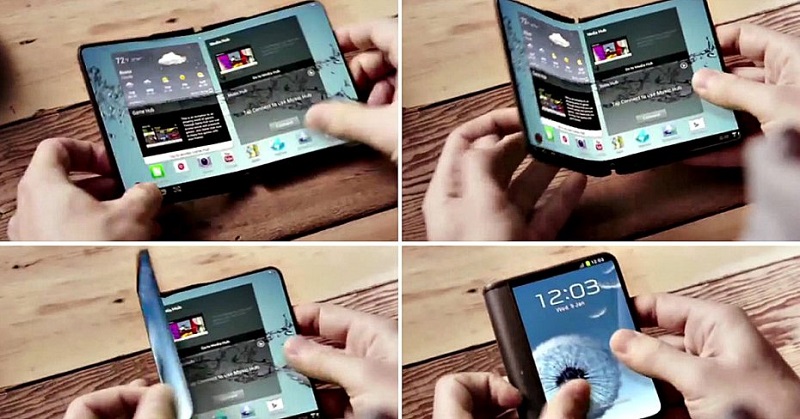 We've been hearing rumours of Samsung working on a folding smartphone for a while now. If Samsung could pull their design off, it could be the next disruptor to the Mobile market, as it could allow for manufacturers to create screen sizes a little bigger for certain usage, which can then be folded up to fit in a pocket and used as a conventional phone. It's an exciting concept, but one that will come with a fair amount of technical challenges to make work.
A new report from Digitimes however, suggests that Samsung could have solved many of these issues and be launching the phone later this year. Samsung typically releases two flagship handset a year, typically a Galaxy model and then a Galaxy Note model. These rumours suggest that we could see a new device – the X1 and a larger X1 Plus announcing this year, which will actually be the rumour foldable phone from Samsung. A report from International Business Times confirms this information, but with a caveat that it might only be unveiled at MWC2017 later this monthand not be readily available to the public, just yet.
This last rumour, provides some further information and claims Samsung is dealing with issues involving the production and reliability of polyimide-based plastic covers for the screen, a key component of a phone that needs to fold up. PI substrates are apparently being produced in large volumes, but PI-based plastic covers with reliable quality are a problem, and mass-production might not start until the first half of 2018.
In truth, Samsung needs to do something dramatic to regain a lot of lost market share after the whole battery fiasco of the Galaxy Note 7, plus increased competition among other Android device makers, specifically Huawei. If they can unveil their folding phone and be the first to bring it to market it could create ripples in the industry and be the next big thing.
I have no doubt that there will likely be issues in the first version of these phones, as new technologies tend to offer up a host of unexpected challenges, but that shouldn't detract from those early adopters wanting to have the latest and greatest. Unless it explodes, of course. That could be a problem.
Last Updated: February 10, 2017