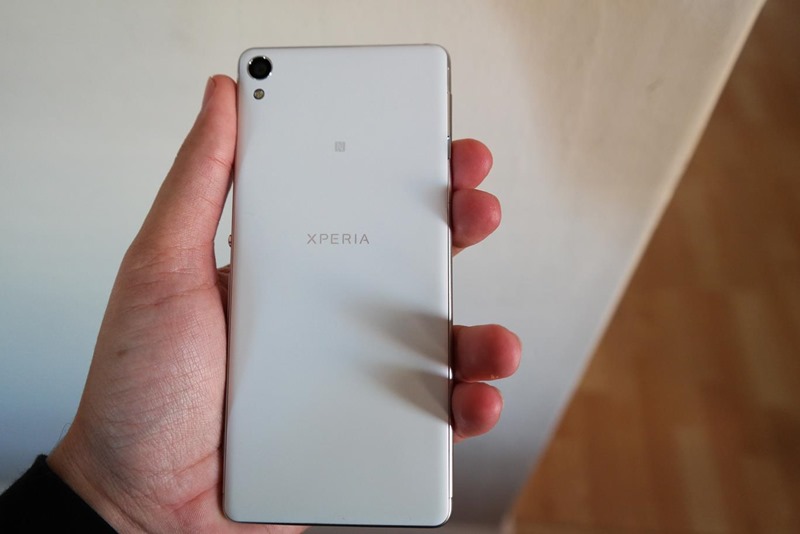 This is the Sony Xperia XA.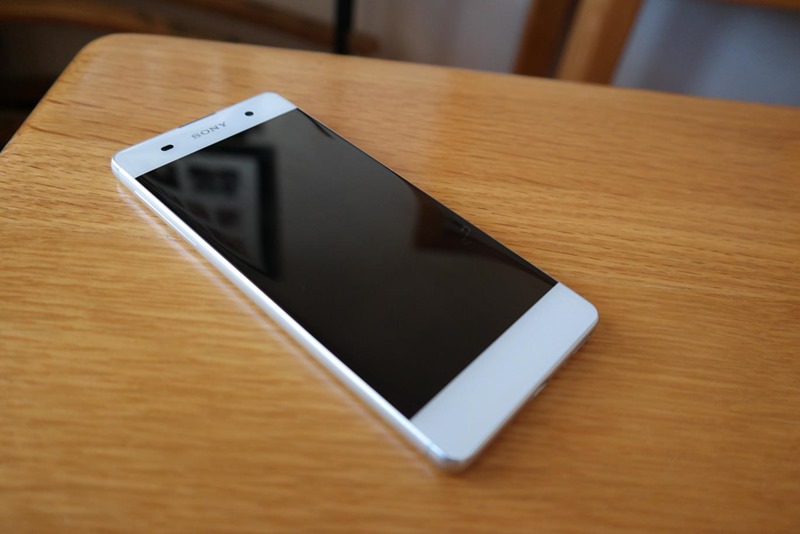 It has no fancy fingerprint sensor. It's about as water-resistant as your TV, boasts hardware that is cheap as chips and more plastic than metal. And you know what? There's nothing bad about that, because the Xperia XA excels at being average. It's like the longest wall in China, an alright piece of tech that cuts corners to deliver as much quality as it can at a budget price.
And there's actually something admirable about a phone which does a damn good job at meeting those middle-class requirements.
If you like my body and you think I'm sexy , c'mon sugar let me know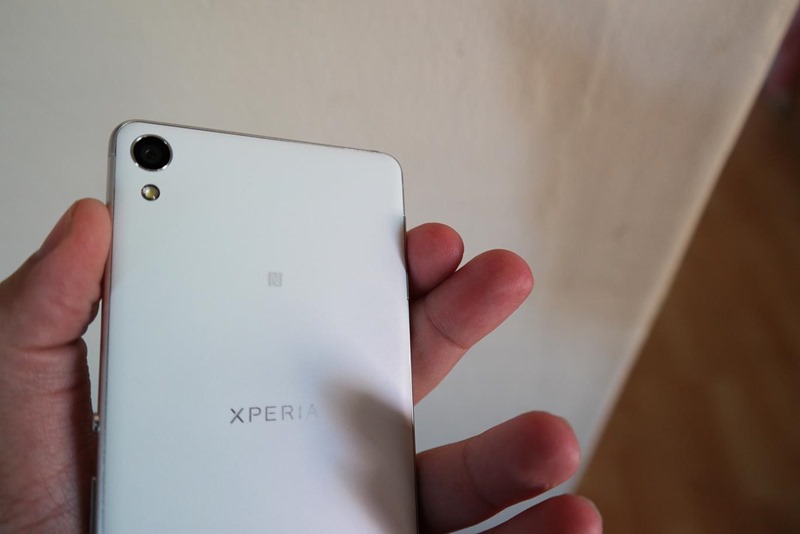 I've got tiny hands. There's no getting around that fact, except unlike Donald Trump I won't be suing you for mentioning it. That being said, the Xperia XA was rather comfortable to keep an iron grip on. It's thin enough, has metal styling on the side and a plastic back. There's some nice heft to the weight of this phone as well, clocking in at just over 137 grams according to Sony. Heavy enough to feel valuable, with a sweet spot that doesn't go overboard.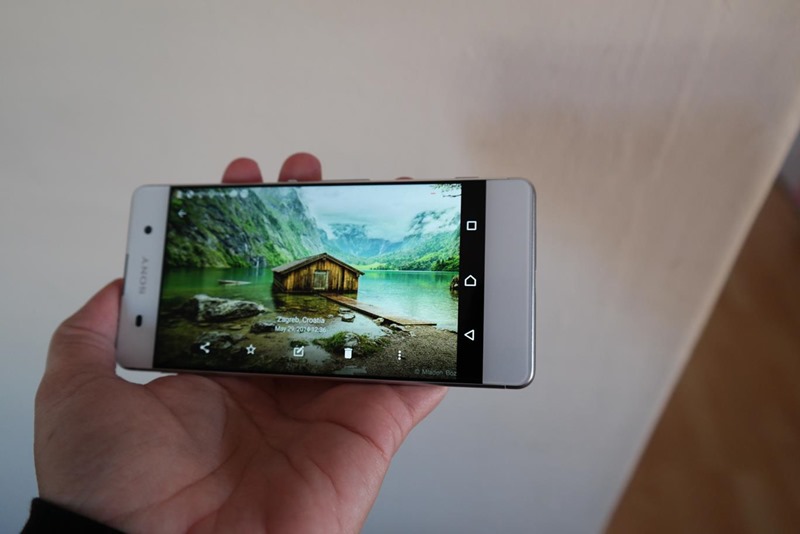 Like I said, there's no fingerprint sensor present here, replaced instead by a power button which extrudes a little too much for my personal tastes, like some sort of errant nipple. But it's a small flaw on an otherwise sexy design that I can get over easily enough. As someone whose personal history of phones has gone from Nokia 3310 to Motorola Razr, Nokia X2 and an iPhone 5s, it looks dead sexy. I could go on and on about this. And I'm going to.
It all comes down to those bezels, which somehow bleed perfectly into the screen while keeping the curves as natural as possible. It's not bulky, has enough real estate screen space and the slots to expand on the memory are durable enough to avoid any misplaced flicks from your nails. Lovely stuff.
Screen time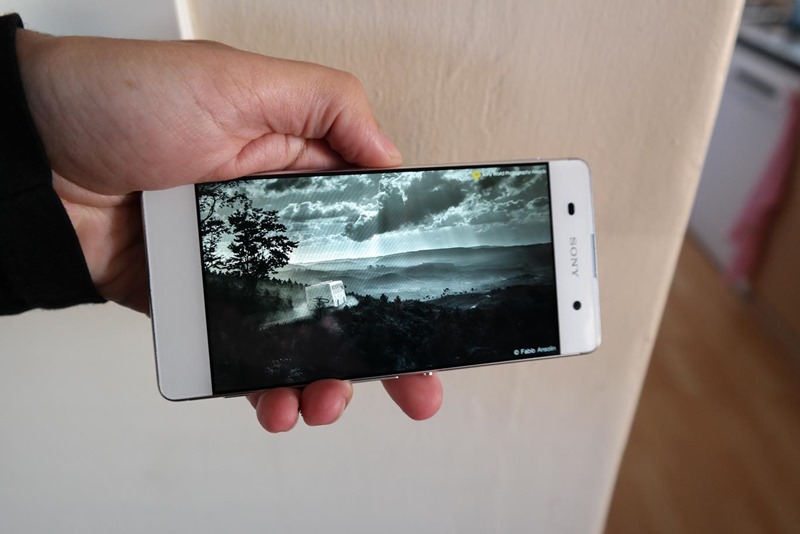 Right, so the phone looks great. How does it run then? The Xperia XA has a 5 inch screen, which according to Sony accounts for 71% of the phone itself. It's running at a display of 720 x 1280 pixels with a PPI of 294 pixels in the density department. Numbers which aren't anywhere near as high as what you'd find on higher-priced phones but that's the entire point. In fact, having less may have resulted in more, as the display here is gorgeous.
It's sharp enough to put your eye out, and the colours just pop. Sony calls this their Super Vivid Mode, which amps up the saturation to be brighter and clearer to watch media on. And it works, even outdoors under the blazing glare of our star above. Where the phone succeeds in the visual department, it feels like somewhat of a letdown in terms of audio.
The built-in speakers don't pack much of a punch, as they're easily drowned out by any background noise. This might be my favourite part of the phone however, because at least it means that I don't have to listen to millennial walking around without headphones lugged in, listening to trendy bands who sound like 56K fax modems being molested.
Assault and battery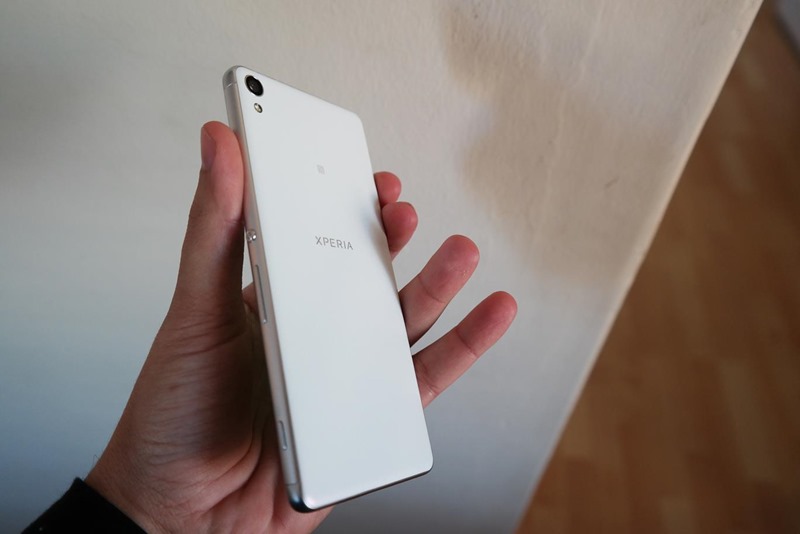 Sony says that you'll get an easy two days out of the Xperia XA. I think that's a bit of a stretch really, unless your smartphone usage is quite light on usage, like a monk on materialism. Getting through an entire day of 3G, Wi-Fi and apps was easy enough, but a day and a half of moderate activity drained the phone of juice. That's not exactly bad however, considering that most phones these days can barely get through a regular day without needing to be plugged in for a refresh.
On standby mode however, I think the Xperia XA was brilliant. It hardly bled any power whatsoever, somehow magically powering itself with what I imagine was some sort of electrical osmosis. So much like the phone itself, it was a toss-up of averages being its key strength again. I put the phone through its paces properly last Saturday. With heavy, heavy use I expect you'll survive the day. That's with camera, apps, Wi-Fi and 3G running on it in one 16 hour gauntlet.
The Androids are coming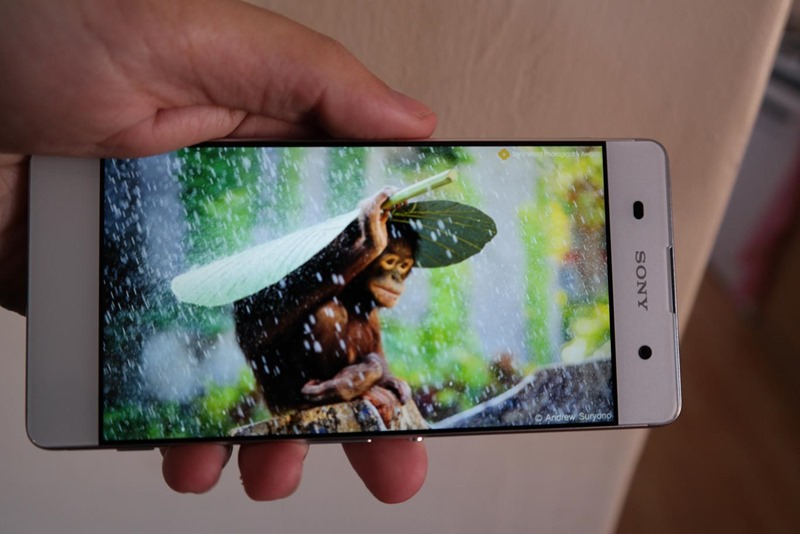 I've got a confession to make: This is my first ever Android phone. As such, I had a lot to learn about this operating system, which the Xperia XA was running on. Android 6.0 Marshmallow to be exact. It was fortunately intuitive enough to use, and made the phone run like a dream. Booting it up took a while, with tests averaging at least 30 seconds per start-up to get the Xperia XA switched on. But as a barebones OS that allows you to surf the net, take pics and do so without crashing?
It did the job. Close to two weeks with the phone, and not once did it ever stall on me. Not once.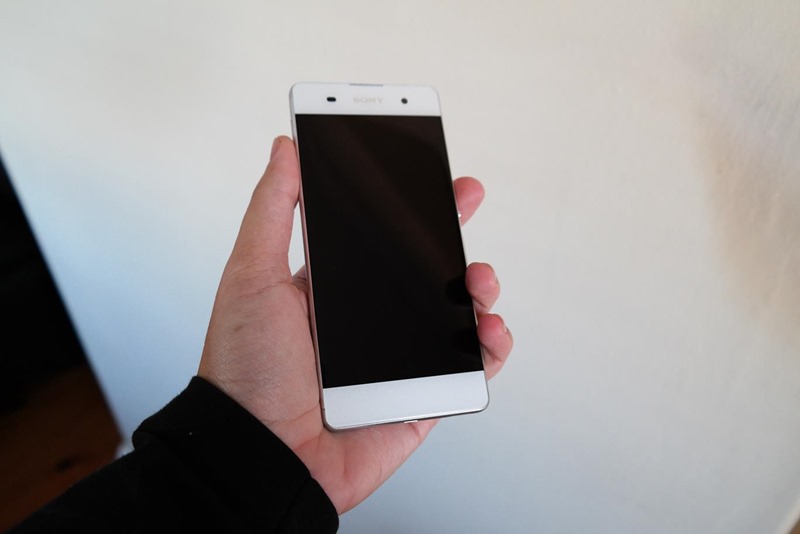 And that's because of the lack of special features here. Not having all those extras makes for a leaner phone that can use the extra processing power to actually focus on delivering a user interface that is responsive and reliable. As someone who actually just wants a device that can make calls, send texts and take solid photos, I'm more than happy to have a phone that is light on extras. Someone who wants more to play with however, might be disappointed at the diet setup of the Xperia XA.
Especially when you're looking to engage in some heavier app use. With the AnTuTu app, the Mediatek Helio P10 processor and 2 gigabytes of RAM that power the Xperia XA got a score of 47 871. Not bad, but hardly bleeding edge numbers. Can you play most games available today easily on it? Yes, yes you can. But with mobile games getting better, prettier and more intensive as the market for high-end phones widens, I think we're going to see a gap increase in the years to come.
Lights, camera action!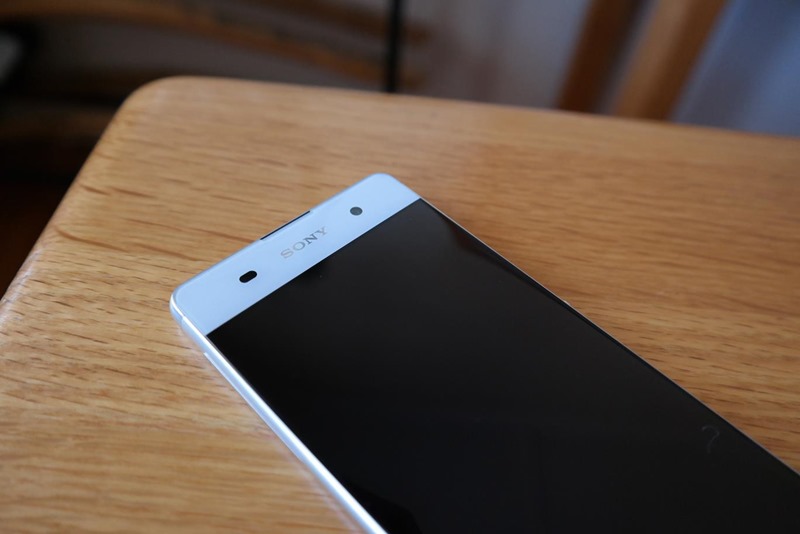 And here's the most important part of this review for me. I think cameras are the most important part of any phone to consider in the world of today. It's where we derive the bulk of our social interactions from. Having a good camera in pocket is something that was a pipe dream just ten years ago. These days, with phones such as the iPhone 6 and the Samsung Galaxy S7, we've got portable hardware that can take Hollywood-level videos and photos  with us at all times.
But those are phones which requires expensive hardware to get that visual clarity. Something that the Xperia XA cannot afford to have if it wants to remain a mid-budget device. These days however, even a mid-budget phone can take Pulitzer prize-worthy photos. Something that the Xperia XA is somewhat capable of.
Because it's not an enthusiast super-camera smartphone, I stuck to the basics with the Xperia XA. No apps, just the straight camera setup right out of the box. As a device to take still-life photos, landscapes and portraits, I think the Xperia XA is absolutely superb for its price point entry. It's still using the user interface present in other Xperia devices, which hides a lot of great features for enthusiast to dig through. It's really worth sitting down and seeing what this camera is capable of on its own.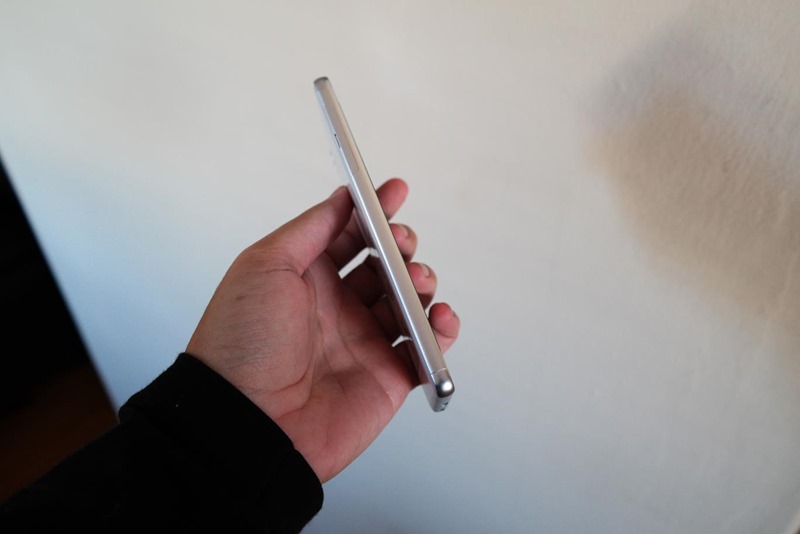 I'm also a huge fan of the Xperia aping DSLR cameras and having a two-step shutter button. One gentle push to focus, one more push to snap a shot. And those snaps are ever so pretty. If you know how to light your object, frame it and position it, you're going to capture some beauties here. The Superior Auto Mode really brings out a great amount of saturation in photos, making them just bright enough and adding vibrancy to your subject.
Pictures like this pop even more when you play around with the manual mode, taking full advantage of all 13 megapixels of power present here. I just wish that it was as effective at taking quicker snaps of moving objects. Which is odd, because Sony boasted about the Xperia XA having keen tracking abilities with a mere tap of your finger.
That is sort of there, but you're going to encounter some motion blur if your object is anything other than gently wobbly at best. And that's a shame, because I really would have liked to keep the Xperia XA as more than just a backup camera for still-life shots.
And then we get to the video capabilities. I think the Xperia XA is…decent at taking a video. I'll be the first person to admit that I have high standards when it comes to video. I want the shot to be sharp, I want the colours to not have too much of a contrast and I detest the slightest sign of pixellation. Faults that I see present in the XA video when I tap the option for FULL HD at 30 frames per second.
I'm not saying it's bad, and I think to the average consumer that they won't even notice these quirks. But I think better video exists out there on phones in a similar price bracket. What the Xperia XA has in joi de vive photos, it loses with lifeless colours in murky video shoots that have trouble tracking a continuous target. On the other hand, the phone is absolutely superb at keeping your shots reasonably steady.
Last Updated: June 30, 2016
Sony Xperia XA

The Sony Xperia XA sacrifices a lot to create a device which is streamlined for day to day use by your consumer that wants something that at least looks like they spent the better part of their savings on it. Or in two simpler words: It's alright.