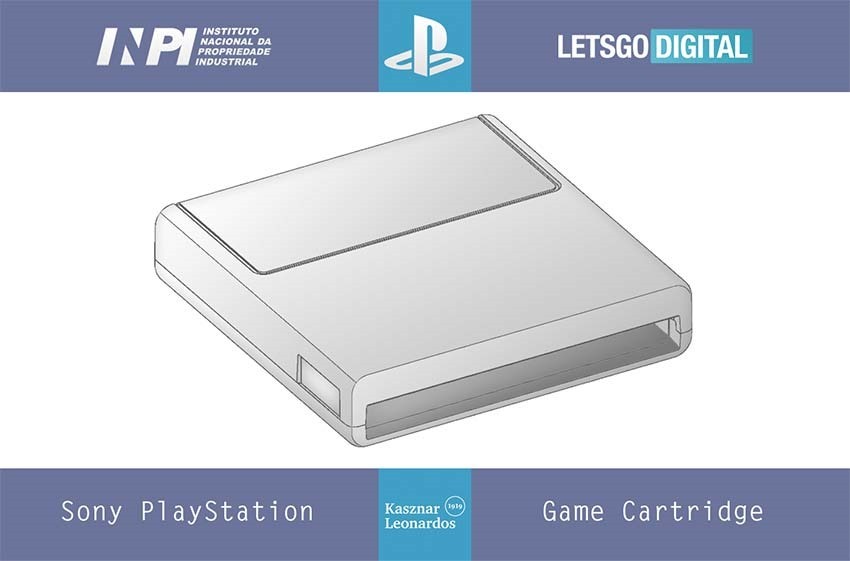 PlayStation is set to unleash its next console on the world towards the holiday period next year. We know quite a bit about the system, including the general CPU and GPU architecture, the semi-proprietary SSD drive and that it'll be packing a Blu-Ray drive. When details of the console were first floating about, a patent – including a picture of the system's dev kit – was discovered, showing what the PlayStation 5's development unit look like. It turned out to be an accurate representation of the system.
Now, another patent, filed by Sony at the same time, is for a cartridge (spotted by Let's Go Digital). Yes, like you got on consoles before the advent of optical media.
The cartridge design was registered by Senior Art Director at the Corporate Design Center of Sony Interactive Entertainment, Yujin Morisawa – the same person who did the PS5's patent. Morisawa has worked in the development of PlayStation products for the past 15 years, suggesting that the cartridge is PlayStation related. It's been registered as an "electronic game accessory."
Given that the PlayStation 5 has an optical drive, it's highly-unlikely that we'd see the console use cartridges. It's possible that Sony's considering heading back to the handheld market after burning themselves with the failed PlayStation Vita. Given the Switch's success, it's certainly possible, but incredibly unlikely. It's possible also that these cartridges are add-on packs, but I think the industry gave up on those with the Nintendo 64, so that's also unlikely.
Chances are we'll never see these on a PlayStation system, and they're possibly for another Sony device. The last time the company patented cartridges, they ended up being for the company's toy platform Toio.
Last Updated: November 11, 2019