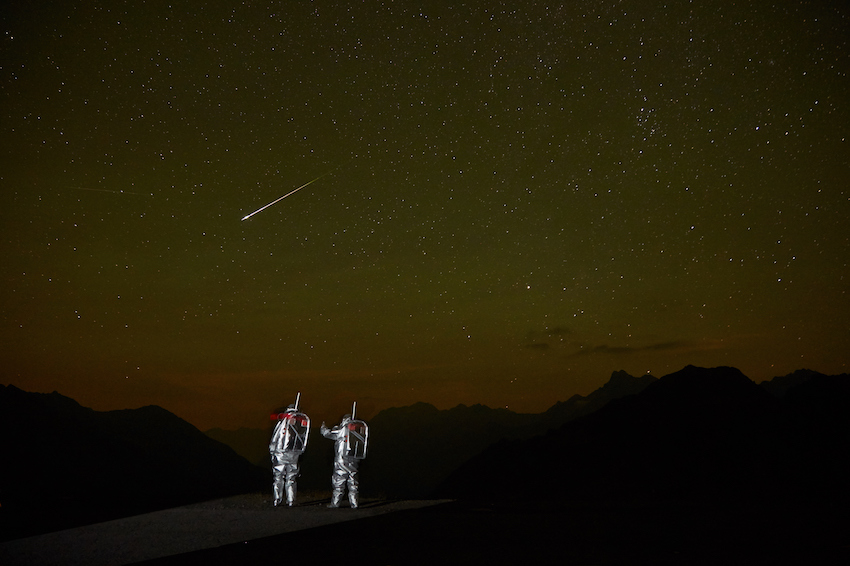 (Photo courtesy of the OeWF)
Most speculative fiction that I consume features a multi-national, multi-ethnic vision of space. From the beginning with Star Trek including a Russian character on the Enterprise, through to the diverse characters of Mass Effect's Earth council or whatever that weird form of government was in The Expanse – the future is viewed as being equal for all races, all genders, all nations. But somehow, when I think about space travel, I tend to think it is prohibitively expensive, something that is only really done by the likes of NASA, some Russian organizations and Elon Musk (except for that viral image of the Indian women celebrating the success of their ISRO launch). Well, I'm wrong on all fronts.
When I interviewed Kartik Kumar, an Analog Astronaut with the Austrian Space Forum, we talked about the prospects of missions to Mars, but even more intriguing to me, we discussed the current state of science, space law and its impact on various people and nations. I asked him about which common space myths he would wish to debunk once and for all, expecting a response about people surviving or exploding when exposed to the vacuum of space, or something about zero gravity. But actually, his answers made me really pause about the deeper myths, the ones that were already so ingrained in me that I had never even thought to question them.
I think one of the biggest myths is that "space is expensive". Although the costs involved often seem astronomical (pun intended), the fact of the matter is that we spend barely a fraction of a percentage of national GDP in the US and Europe on the space industry. In Europe for instance, the annual cost of the space program to taxpayers is approximately equivalent to the price of a burger and a drink. The space industry actually generates tremendous Return-On-Investment (ROI).
That ROI isn't just for country prestige or space resources. The research done into growing plants in space, for example, has already helped to improve agriculture here on Earth, with countries using similar techniques to grow food in areas previously considered impossible. Obviously the larger the economic area, the more people spending their burger and drink equivalent contribution towards a space budget. But even smaller or less developed countries can get involved with space economies.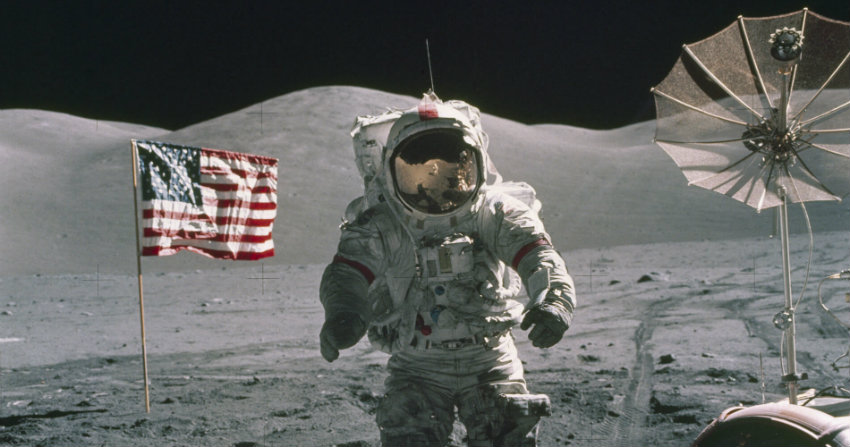 Kumar goes so far as to say that space is our shared past, present and future and that it's "extremely stifling" to say that developing countries shouldn't waste their GDP on space research. Instead, in "these countries the space industry can be a means to bootstrap high-tech industries and lead to sustainable jobs."
So let's stop talking about space like it should only be the privy of the traditional players and instead find ways to democratize the industry! I'm trying my bit to help rewrite this narrative through my startup: satsearch.co (shameless plug!). Our goal is to build a global platform that breaks down barriers to the industry by providing transparent access to the core technologies, products and services. Hopefully, others will join us in this quest to provide open access to the space industry for everyone.
I really like the idea that space belongs to everyone, and can help any nation no matter their GDP or development profile. Of course the rules and laws about who is in charge in space are still unclear with space law still in its infancy. With the space race emerging during the Cold War, universal laws have obviously been difficult to codify. Issues ranging from national security to prestige can stand in the way of bringing people to the table. It's just so intriguing to me that there is a place out there that's like the Wild West, where we know that laws will be necessary especially when it comes to Mars and Moon colonization, asteroid mining and even high-resolution Earth observation, but for now there is very little in the way of governance.
But how do we get people excited about a space that's for anyone? Hidden Figures is doing well at the box office and with award nominations, helping to break the stereotypes that science and space are for white men. But there is a lot more being done. Kumar pointed out a fantastic organization, Women In Aerospace, that is working to increase the leadership capabilities and visibility of women in the aerospace community. It's worth pointing out that those women are already present (and seemingly have been for decades), but now are getting showcased and highlighted more.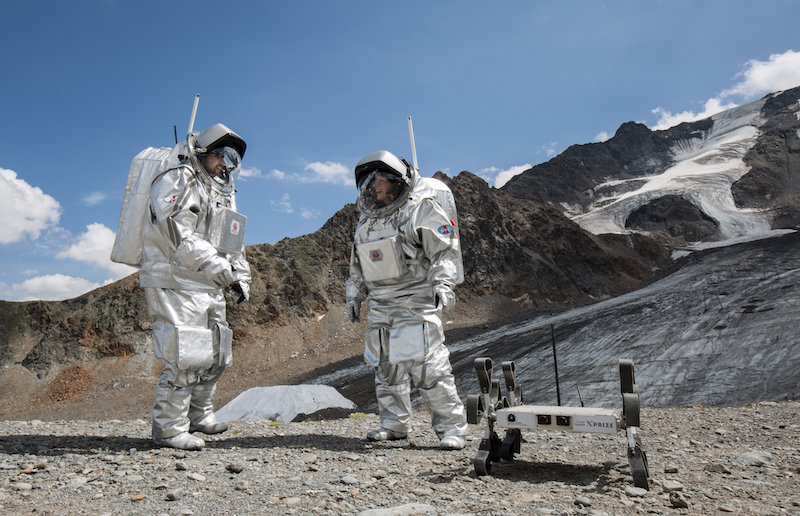 (Photo courtesy of the OeWF)
The focus, as usual, is on children though. Kids are always fascinated by space – if you talk to any child they will discuss an interest in exploring, in becoming an astronaut. As part of the Austrian Space Forum, Kumar has tried to serve as something of an ambassador for space across the globe:
I have given talks at various schools around the world to children who might not have direct opportunities to access space education. The more kids we are able to reach and the more diversity we can bring into the fold, the more likely we are to generate benefits for everyone. Diversity not only provides a strong foundation for further growth of the space industry, but it also enables us to benefit from a myriad of perspectives on how to move forward as a species.
But many kids and even adults are scared by STEM subjects (science, technology, engineering and mathematics), moving more towards soft skills over the years as science and mathematics become more complicated. It all sounds cool to imagine traveling to space, but when you actually have to use formulae from physics and maths to do it, many people decide it's just too hard. But carrying on with those subjects can actually improve many aspects of our lives:
I think there's bit of a misnomer about what maths and science are actually about. Both subjects really just offer a way to understand the world around you. This is something we're all constantly busy trying to do, so in my mind, there's nothing more natural than learning maths and science. The benefit of mastering these subjects goes beyond the specific equations and laws that you're taught in school. The real benefit comes from the skill that you learn to systematically break down complex problems. The analytical mind that comes from STEM education gives you a huge leg-up to understand, dissect and overcome daily challenges.

I've had the chance over a number of years to build up my skills and make use of maths and science in pretty much every part of my life. Firstly, my research requires me to be able to synthesize solutions to pretty complex problems. For my PhD, I'm studying the dynamics of the outer ring system around Uranus. I've also worked on figuring out ways to tackle the problem of space debris. Outside of work, I can't think of specific examples of using maths and science but I think it's more important to highlight that the mindset that you learn gives you the tools to discriminate between what's real and what isn't. The latest fake news controversy is probably the best example of that. Although it might not be clear what maths and science has to do with that, being trained to think analytically and to question things is hugely important. It helps to ensure that you keep your eyes wide open about what's going on in the world around you.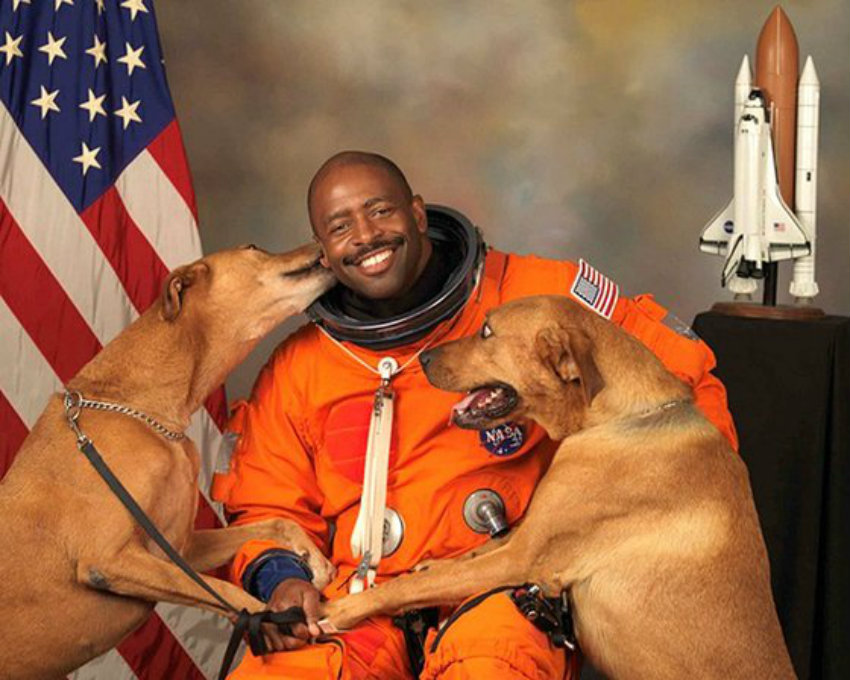 This is definitely something that I think is highly relevant today. We are so bombarded with fake news, with alternate facts and other blatant lies. There are people who are questioning the very merits of science across all fields – from issues of climate change through to questions about medical treatments or vaccines and even evolution. I often get so riled up about these things, wondering how anyone could possibly fall for pseudoscience. I don't know how Kartik can stay so level headed in such discussions, but he says it's important not to just dismiss people or devolve into shouting matches. Instead, he advocates demonstrating the importance of the scientific method.
The best way we can safeguard scientific research is to be open and transparent about what we're doing. Communicate freely and engage children at a young age. Make it clear that science is the study of "what" and "how" but not the study of "why". Any attempt to attribute intent to science is just wrong and often not being able to discriminate this leads to really crazy ideas. Personally, I think one of the biggest issues is that people don't understand the difference between correlation and causation. This permeates every facet of our lives. Engaging people in these discussions is ultimately the only way that we're going to be able to secure the future of science.
Finally, I had to ask what people like us can do to get involved. I mean, I can play Civilization: Beyond Earth for hours on end, but it's not going to make me an interstellar colonist. There are more than enough games, movies, series or books to consume on the topic, but how can any of us really get involved in space exploration without changing career paths and becoming astronauts? One cool way is to join Planet Hunters – there is so much data out there and computers aren't robust enough to extract all the info. It's actually quite fun to use, and has already led to the discovery of a planet that wasn't spotted by scientists.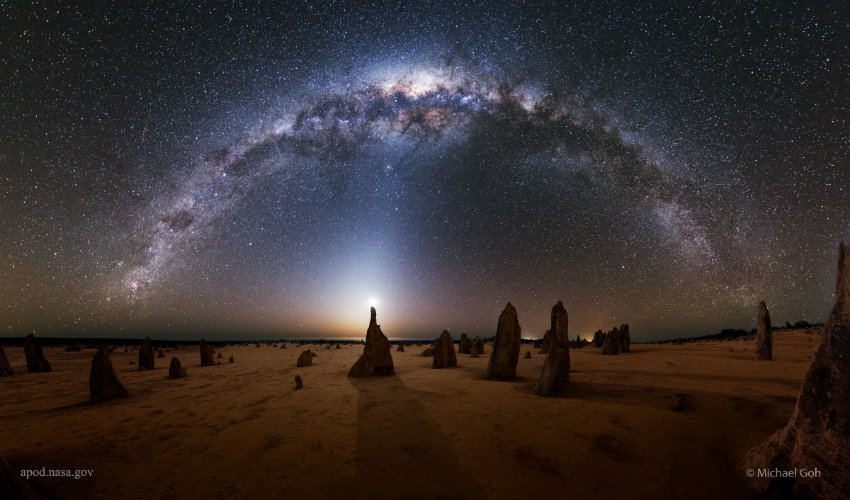 You can also join or start astronomy clubs, science open days and other small-scale events. There's even a cool concept of an "unconference" such as Space Up. It might sound silly for people to discuss everything from cupcakes to space transit at the same event, but it's things like this that can make science and space more accessible, and even lead to the development of startups, problem solving and future partnerships.
So, the next time you're scanning a planet or shooting aliens in your favorite space game, just remember that exploring and experiencing space isn't so far off, and isn't just for the elite few. Space is becoming a common place for all of us, no matter where we live or what we do. The final frontier might just have room for us all.
Last Updated: February 8, 2017