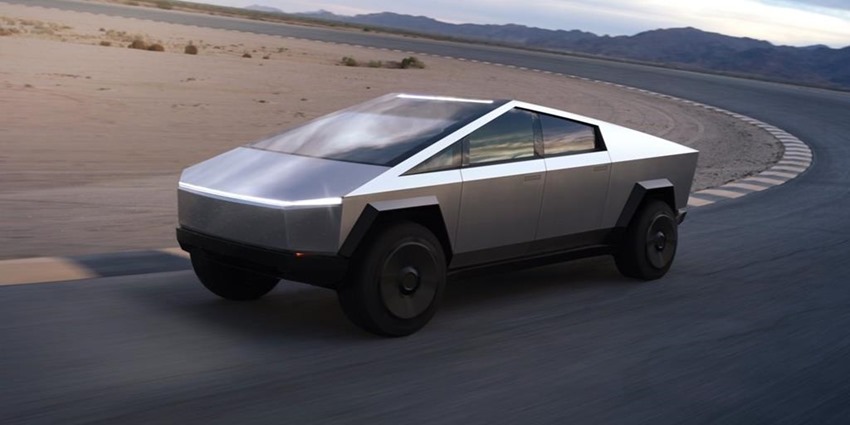 Tesla CEO Elon Musk hit the stage in Los Angeles to unveil some new stuff a couple of hours ago, and it was a show that was stolen by the unveiling of the Cybertruck. It looks like the kind of vehicle that a low-budget sci-fi film in the 1980s would use or an homage to mid-90s gaming when 3D visuals were finally taking off, a bulky but sleek pickup truck that I quite simply adore. Here's the moneyshot:
According to Musk and co, the electric engine powered Cybertruck will be available in versions that can reach a range of 250 miles, 300 miles, and 500 miles, or just over 400km, 480km and 800km in Queen's English. Its built to be fast, rugged and powerful, an evolution of the good ol' bakkie that I'd be terrified to actually load junk into and take to the tip because its price starts $39 900.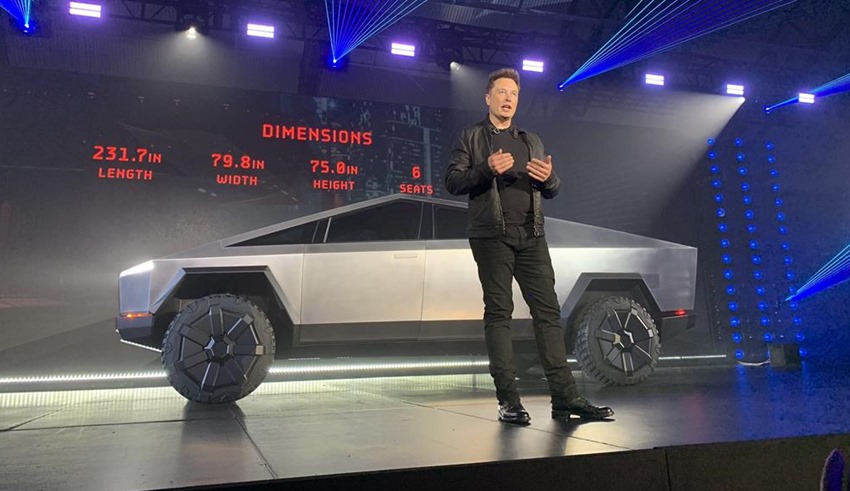 This being the Internet, people have had a lot to say about the Cybertruck, most of it being weird whinging and further proof that senility is setting in quicker than ever these days. Hi Gavin! There have been some banger observations though, which I've pulled from Twitter. I'm personally in love with the Cybertruck, because it's so ridiculous that it goes full circle and becomes awesome in the end. Here's what people think of it so far:
Just for the record, I totally want one. Because when I run Geoff over with it he A) won't hear me coming and B) slide right off the bonnet with ease thanks to that sharp design.
Last Updated: November 22, 2019