With all the talk about crypto and its various associated branches these days, most of the emphasis has been on assets' precise financial value, how to maintain and control them, and where the numbers are headed. As it should be. But there is also a completely different side to this world that shouldn't go unnoticed, and that's the community aspect of it.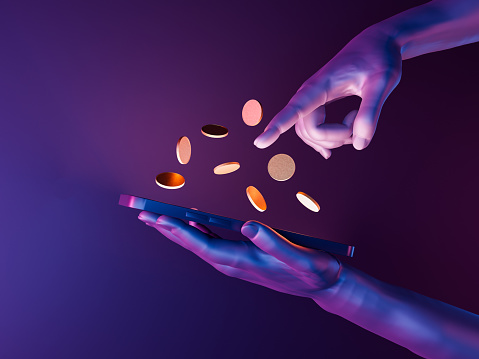 What the naysayers are neglecting is the fact that crypto and blockchain can actually perform the useful function of bringing people together into logical, functional groups. NFTs are a perfect example of how communities of sorts are being formed around specific ideas, and the NFTs around which these communities are formed are critical to keeping them together. Volatile though they may be, these tokens actually hold special interest groups together in ways that traditional currencies might not. The btcnews still holds promise for some, possibly many, of these specific interest groups.
The art world
One of the most obvious examples of how NFTs function to create and maintain communities is in the art world. There are tokens that have been created for valuable art works, memorabilia, and other pieces connected to this realm. Because tokens are coded with all the necessary information about each piece of art, their existence serves not only a financial purpose, but an archival one, as well. Enthusiasts no longer have to worry about keeping piecemeal information on art works together because the tokens contain all the necessary information themselves. And because they are immutable and transparent, they cannot be altered, duplicated, or destroyed, and they can be seen by everyone taking part in the blockchain (more details).
For art lovers, this makes a big difference in the way that the field is handled and managed. And it makes communication and trading easier for them. Participants feel as if they are part of an enclosed, discrete world in which tokens serve as an informational exchange source as well as a monetary one. And the token coding provides a language of sorts in which enthusiasts can communicate.
Communities of gamers
Another area in which NFTs are bringing people together is in the world of gaming. Following a precedent set by Etheria, others quickly got on the blockchain gaming bandwagon, and the NFT playing world has been taking off ever since.
As the use of blockchain-based gaming grows, players are becoming more accustomed to the use of NFTs to create and build upon characters, claim game-related assets, and essentially create entire game-based universes built upon blockchain. Because players take part in this world together, the NFTs serve as a common means of growth, a ground of sorts that they work to build in collaboration with one another.
Other types of special interests
There are many other ways in which NFTs are shaping professional and recreational areas. One example is the high-end auto market. Auto enthusiasts are not only buying auto-related NFTs online, they are taking part in projects to collaborate and build supercars together. Participants in projects like "Hyper NFT" have come together to contribute top-quality parts to the creation of supercars that will eventually be used for racing, show, and memorabilia creation. With the successful launch of Hyper NFT, interest groups of other sorts are enthusiastically cooking up ideas for how to collaborate on NFT projects.
Taking part in activities like this allows the participants to communicate with each other in a common language and experience being in a community that they wouldn't otherwise find in the real world. Although some efforts have failed, there is enough substance in the ones that have succeeded that interest will continue to grow.
Skepticism will remain, but growth can't be stopped
People will certainly – and rightly – remain skeptical about things like the use of NFTs. The volatility of the crypto world has proven to be such that caution obviously needs to be taken when getting involved in any aspect of this world, says CNBC. Nonetheless, the social value of involvement in groups like the ones mentioned here shouldn't be underestimated. 
When people of a very particular interest group feel like they've found a way to bond and form a community, that can be a major motivating factor in keeping the group together. Especially if, as in the art world, the mediums in question not only bring people together but provide a means of organizing and streamlining various aspects of their sphere of interest, there is a high likelihood that they will carry on. Of course, there will be bumps in the road, but the problems that have occurred in the crypto world so far have served as incentives for regulators and watchdogs to get on the ball. While some NFTs will certainly drop off, others will remain and undoubtedly grow along with their associated interest groups.
Last Updated: February 14, 2023