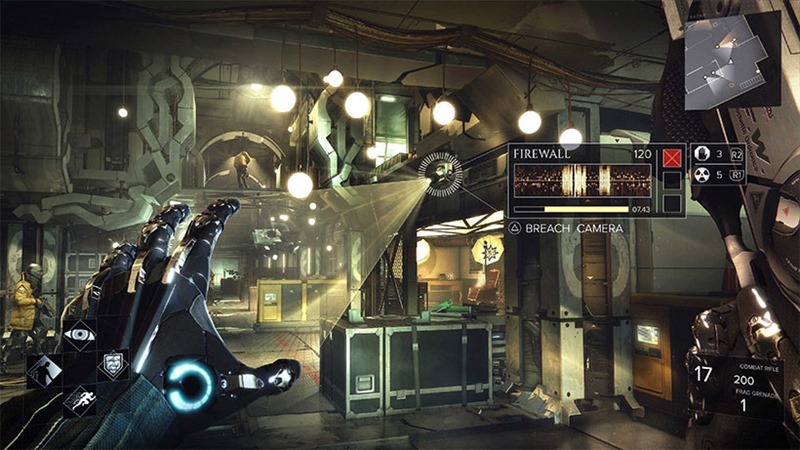 Deus Ex: Mankind Divided is coming this month – and is very probably the single game this year that I'm most excited about. Good news, is that the game has gone gold. With little in the way of fanfare, Eidos Montreal announced that the game is done. There should be no delays when it comes time to play around with human augmentation and see if Eidos Montreal has managed to use the very loaded "Mechanical Apartheid" without being crass.
Mankind Divided, as with all things Deus Ex, deals with themes of human augmentation – humans "playing god" and making people more than human – and the fallout and segregation that could happen as a result. They're very real concerns, if a fortuitously timed report from Pew Research Center about human augmentation, its medical applications and people's fears of where it all might lead.
The study's core focus points were on gene editing of babies and adults, upgraded synthetic blood, and also, intracranial brain implants for cognitive enhancement. According to study respondents, most seem to be okay with the idea if it means saving lives or curing diseased – but draw a very strong ethical line if it means augmentation for the purposes of elevating humans beyond their norms. Meddling with nature or "playing god" seems to cross an ethical line for many.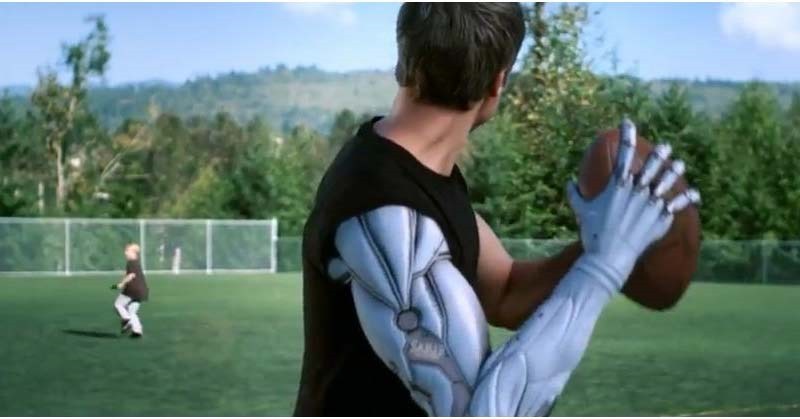 You should read the whole report if it's the sort of thing that interests you – but here's the handy, bullet-pointy takeaway:
Majorities of U.S. adults say they would be "very" or "somewhat" worried about gene editing (68%), brain chips (69%) and synthetic blood (63%), while no more than half say they would be enthusiastic about each of these developments. Some people say they would be both enthusiastic and worried, but, overall, concern outpaces excitement.
More say they would not want enhancements of their brains and their blood (66% and 63%, respectively) than say they would want them (32% and 35%). U.S. adults are closely split on the question of whether they would want gene editing to help prevent diseases for their babies (48% would, 50% would not).
At least seven-in-ten adults predict each of these new technologies will become available before they have been fully tested or understood. Some 73% say this about gene editing, while an identical share says the same about synthetic blood; 74% says this about brain chip implants.
Majorities say these enhancements could exacerbate the divide between haves and have-nots. For instance, 73% believe inequality will increase if brain chips become available because initially they will be obtainable only by the wealthy.
In addition, many Americans think recipients of enhancements will feel superior to those who have not received them; 63% say this about synthetic blood transfusions in particular. By the same token, but more optimistically, half of Americans or more think recipients of enhancements will feel more confident about themselves.
Substantial shares say they are not sure whether these interventions are morally acceptable. But among those who express an opinion, more people say brain and blood enhancements would be morally unacceptable than say they are acceptable.
More adults say the downsides of brain and blood enhancements would outweigh the benefits for society than vice versa. Americans are a bit more positive about the possibility of gene editing to reduce disease; 36% think it will have more benefits than downsides, while 28% think it will have more downsides than benefits.
Opinion is closely divided when it comes to the fundamental question of whether these potential developments are "meddling with nature" and cross a line that should not be crossed, or whether they are "no different" from other ways that humans have tried to better themselves over time.
If you could get implants, or synthetic blood that could make you a better human – would you?
Last Updated: August 1, 2016