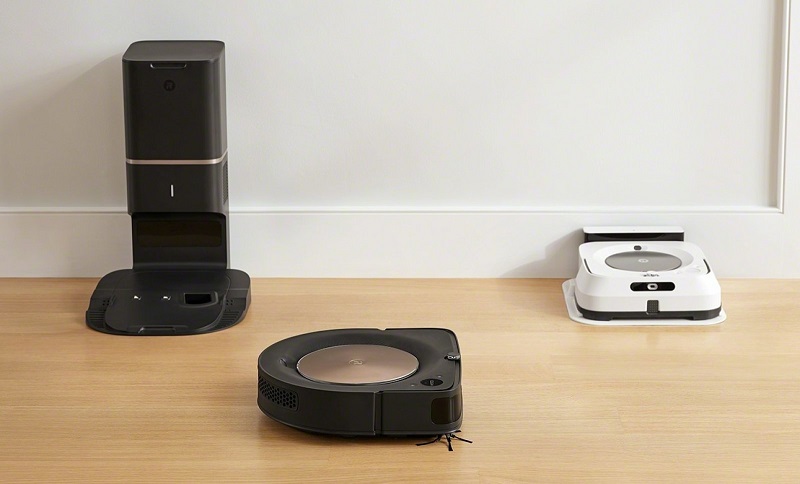 I'm not a big fan of housework and if there was a way I could dispose of it and get back to doing nothing instead, I would. iRobot (perhaps the best name for a robotics company outside of Skynet) has just the solution as they have created a pair of new cleaning robots, the Roomba s9+ and Braava Jet m6, that can work in tandem to vacuum, mop, and dust your house.
The pair of robots can be operated together through the iRobot app where they can be controlled and put to task in cleaning your house, with the Braava Jet focused on mopping and cleaning your hard floors while the Roomba sucks up filth thanks to its automated vacuum cleaner hardware. Both robots are also designed with edges in mind and make use of smart mapping technology to ensure that they get to all those hard to reach places that I normally either am too lazy or simply don't want to clean in the hope that the wife won't spot it anytime soon.
The Braava Jet can be equipped with either wet or dry-cleaning pads for either mopping or dusting respectively, and if you're using it with the former then it also has a small "Precision Jet Spray" to dampen the floor in front of it before mopping. As for the Roomba, it comes with a series of brushes along with the storage capacity to handle about 30 bins worth of dirt, meaning it won't need to be cleaned each time you use it. Both devices are available in the US already, with plans to roll out to Europe in July.
While you can purchase and use the robots separately, for best results though the company wants you to operate them in tandem as they can communicate with each other and complete scheduled jobs after the other one has been a room, ensuring that they do a solid job in getting a house clean. At prices of $499 (R7500) for the Braava Jet m6 and $1299 (R20,000) for the Roomba s9+, it's unlikely I would be able to afford even one, let alone both robots meaning that I am going to be stuck trying to come up with other excuses to not clean the house instead.  
Last Updated: May 30, 2019