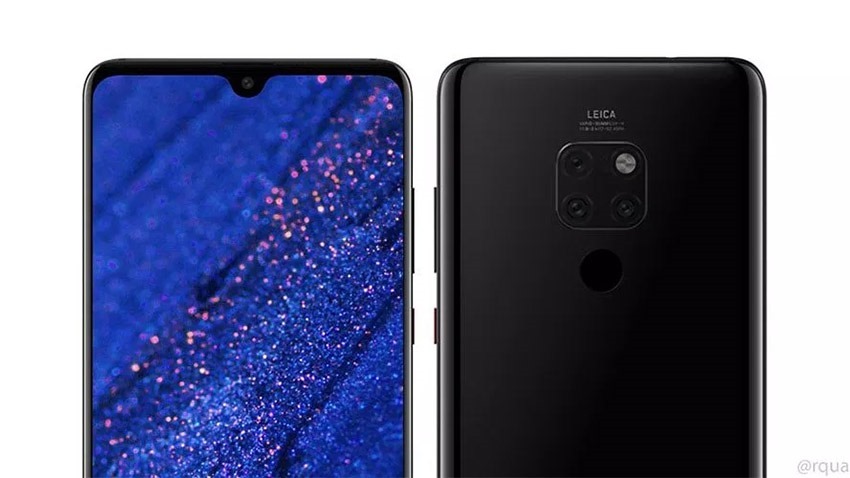 Today, Huawei will unveil its new flagship in the Hauwei Mate 20. The event is held in London, and kicks off at 3pm South African timer, which is…well, it's right about now, really. The Mate 20 will take on Samsung's own larger screen device, the Galaxy Note 9, and is expected to feature much of the same tech found in the P20 Pro. It's expected to launch in two variants; the Mate 20 and the Mate 20 pro. The Pro at least should, however, pack the company's latest high-end Kirin 980 processor.
Rumours suggest the Mate 20 will have a very, very large screen, with some pundits suggesting a 6.9-inch screen on the Pro. It'll be an edge-to-edge screen though, with the now ubiquitous notch to maximise screen real estate.
As for cameras, it's expected to have three cameras and a flash on the back, in an intriguing square format. The triple-lens system works like magic on the P20 Pro, so it wouldn't be a surprise in the slightest. Rumours suggest that the Mate 20 may even feature an in-screen fingerprint sensor, along with two-way wireless charging. Not only will you be able to charge the Mate 20 wirelessly, but you'll also be able to charge wireless devices by holding them close to the phone. Presumably, it'll have a large enough battery to facilitate this.
It's time to dispense with the rumours though – because you can watch the reveal right here, and right now. Let's just hope it's not as dull as the last keynote.
Last Updated: October 16, 2018