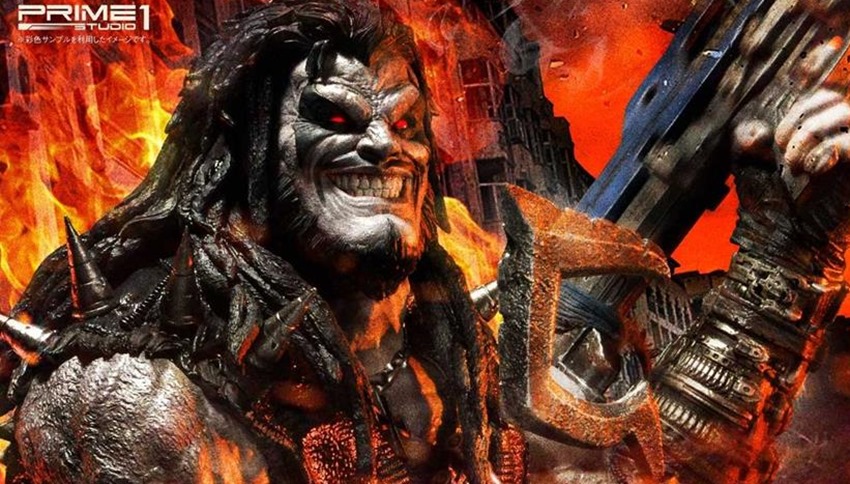 Lobo. The meanest bastich to ever live. The main man, who killed his homeworld with a swarm of flying scorpions just so that he could be the only Czarnian to walk the cosmos. Do you know what Lobo even means in his native tongue? It translates to "he who devours your entrails and thoroughly enjoys it." It's safe to say that Lobo is one bad dude with plenty of 'tude, a bounty hunter who'll get the job done if the price is right and shed more blood than an entire trilogy of John Wick movies in the process.
Is there anything near and dear to Lobo's heart? Actually, yes…space dolphins. I ain't fraggin' kidding you either, as Lobo happens to have a soft spot for the cosmic ocean mammals, and has even gone so far as to establish a sanctuary for the species using the cash from numerous bounties over the years. It's a rare spectacle, to see Lobo actually smiling when he isn't burying his trademark meat hook in the rib cage of a fugitive who got on the wrong side of his infamous temper.
A spectacle that Prime 1 Studios is looking to capture with their series of Lobo statues. $1499 gets you a regular Lobo statue based on his appearance in the Injustice games and comics without the dolphins, while adding the space ocean mammals will cost you an extra $499 further down the road. Want all in on a bundle that has everything? That'll set you back plenty of space credits, to the tune of $1899.
Generally, each statue will measure in at 39 inches in height, which is around 97.8cm when converted to a proper system of measuring. The regular version will ship with one alternate portrait, whereas the deluxe version comes with the alternate portrait, multiple interchangeable left arms and the aforementioned space dolphins.
Here's what it looks like!
The figures will be out between November 2019 and January 2020, although I wouldn't recommend skipping out on any of the payments for it. You might just get a visit from the real main man if you do, ya bastich.
Last Updated: September 11, 2018