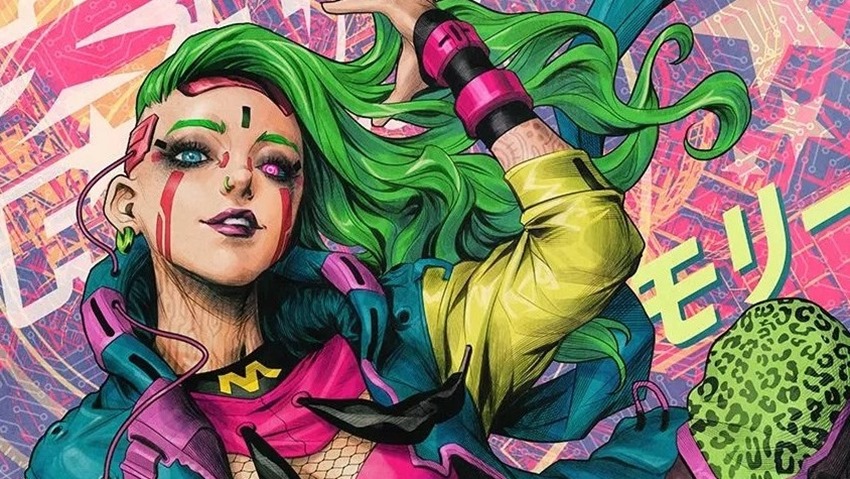 Batman's rogues gallery has slowly been expanding over the last couple of years, as the caped crusader has tangled with multiversal dark reflections of himself such as The Batman Who Laughs and more street-level enemies in the form of Punchline. This year's next possible main event antagonist? A very different type of foe who happens to be a dab hand at handling any technology that she comes into contact with.
Miracle Molly's her name, and her skill with machinery is so uncanny that it borders on the…well, miraculous. "Going undercover to learn more about the sudden appearance of the transhumanist Unsanity Collective, Batman meets Miracle Molly, the Collective's second-in-command and a full-blown engineering genius that can repair any kind of tech," reads DC's description of the new villain.
After the events of Arkham Day, what does the Scarecrow have planned for Gotham City? What plans does Simon Saint have for A-Day survivor Sean Mahoney, and how do they connect to Mayor Christopher Nakano and The Magistrate?
The latest foe will appear in May's Batman #108 by the series' team of writer James Tynion IV and artist Jorge Jimenez. Tynion has been on a roll as of late in the character creation department, adding Clownhunter, Punchline, and Ghost-Maker to the series during major events such as Their Dark Designs and Joker War.
Speaking of Ghost-Maker, whose character has been established as a terrific rival and reluctant partner to Batman, the elusive vigilante will tackle his greatest threat yet: Lethal cuteness, according to DC's synopsis of a back-up story in Batman #108 that'll be handled by Tynion and artist Ricardo Lopez Ortiz:
In this fast-paced chapter, can Ghost-Maker stand up to the horror that is… Kid Kawaii?
I'm getting anime convention PTSD flashbacks over here. If you haven't had a chance yet, check out the recent run of Batman comics to get the scoop on Ghost-Maker and just how he ties in to the personal history of Bruce Wayne.
Here is a list of all the Batman animated movies in order – https://www.criticalhit.net/entertainment/batman-animated-movies-in-order/.
Last Updated: February 25, 2022