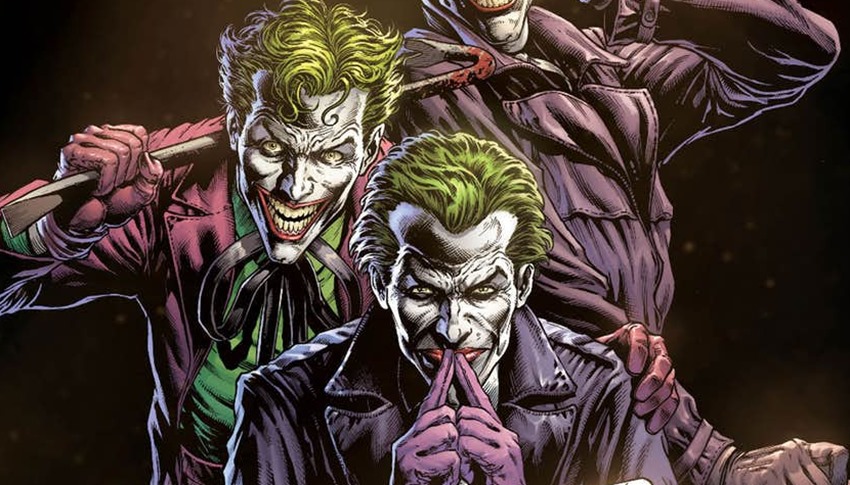 It's the middle of the Darkseid War. The Justice League have been transformed into new New Gods, with Batman becoming a deity of knowledge and taking control of the mighty Mobius Chair from which all information that ever was, is or will be can be accessed. Only two questions remain unanswered for the dark knight: Who killed his parents, and what is the true identity of the Joker?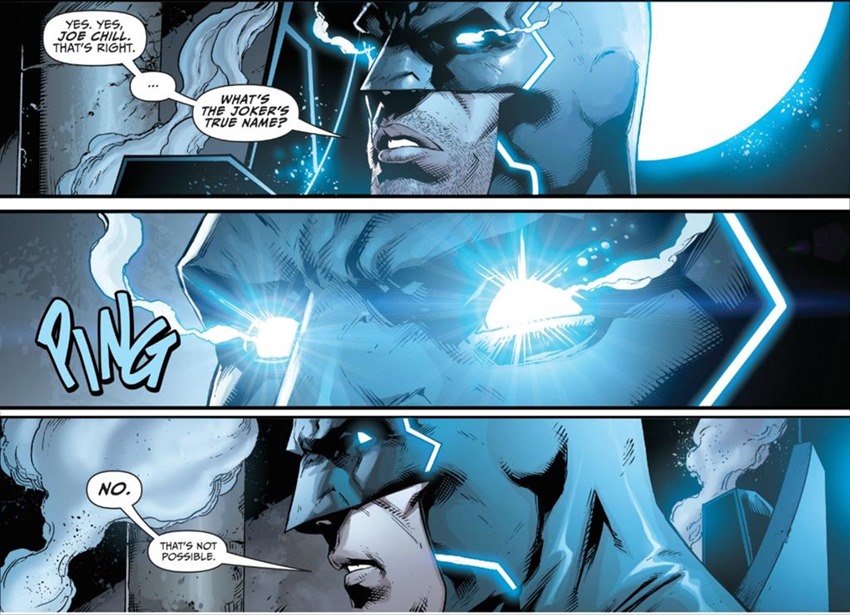 The answer to the second question, wouldn't resolve a mystery. Instead, it would create a brand new enigma for Batman as the Joker had no single identity because there was no one Joker: There were three. It's a plot thread that has been dangling for years now, a riddle that seemingly has no answer and whose solution will always remain elusive…until DC's new Black Label came along.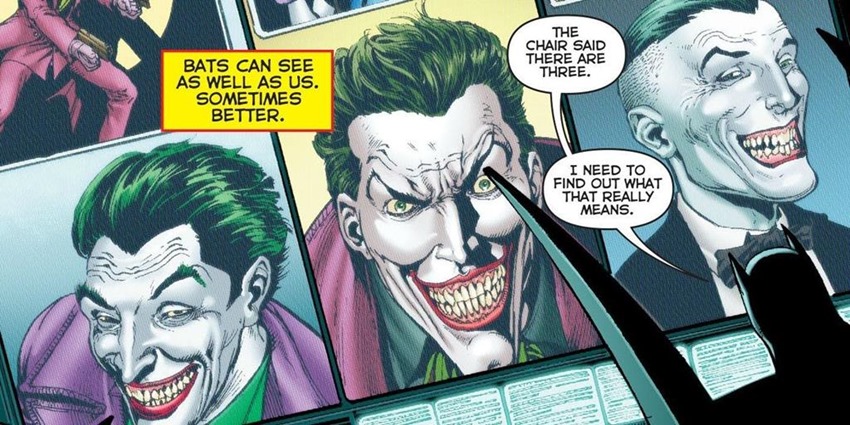 With a more adult-focused imprint to tell grittier stories in and with Geoff Johns back as a writer, Batman's greatest nemesis (or trio of them), are getting unwrapped and revealed at long last. Don't expect the answer to be based on time travel or magic, as The Three Jokers is very much based on the idea that three men have been tormenting the caped crusader for years, evolving to become more dangerous according to the needs of the era that they operated in.
" There's a reason for it… All I'm saying is the story is called Three Jokers. Batman believes there's three operating at the same time. It's a mystery. An emotional mystery, I guess I would call it," Geoff Johns said to io9.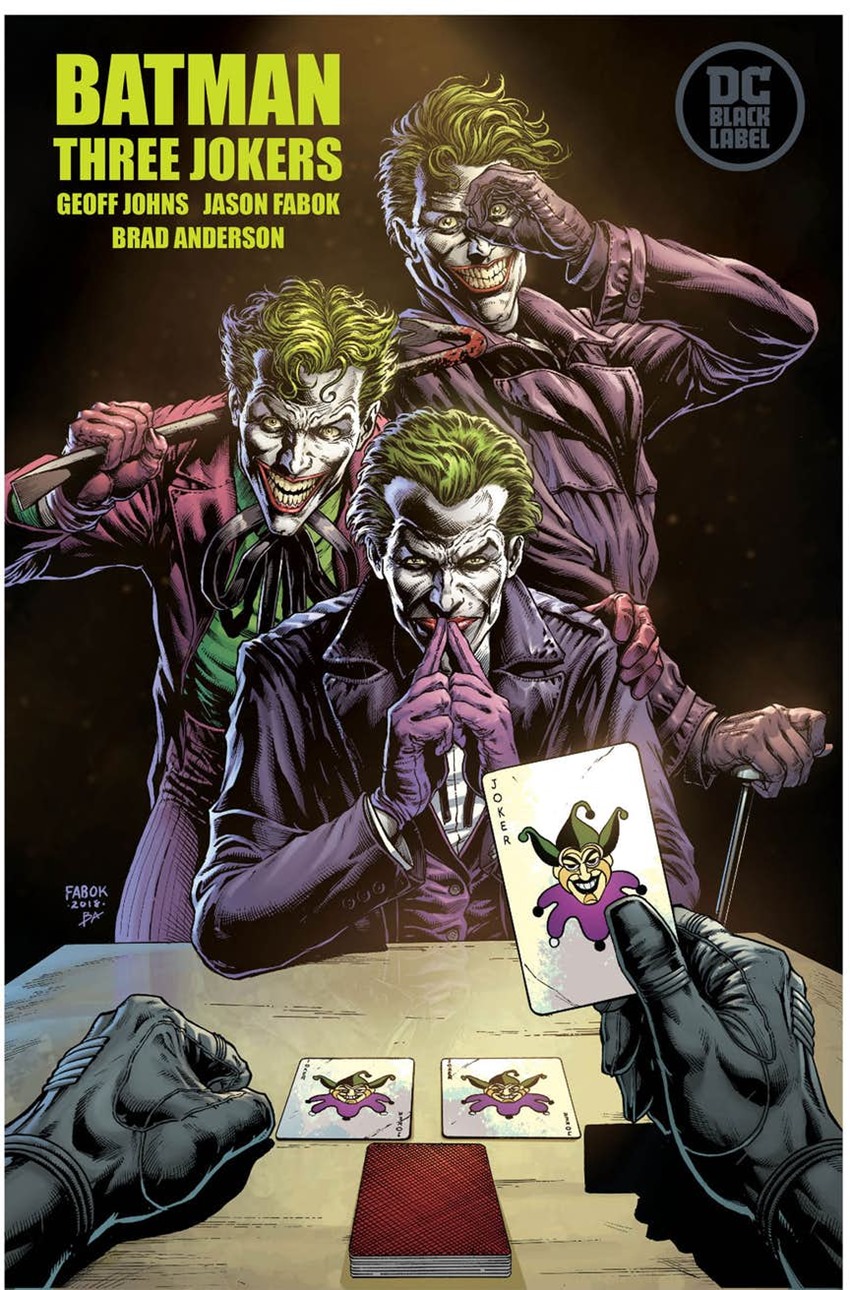 It's basically in continuity, even though it's Black Label. If you look at the differences between how they reacted to [those encounters], very different, right? Barbara got stronger, Jason got more violent. And Bruce, did he change or not change?
"I've never really done a Batman story beyond Batman: Earth One, and if I'm going to tell a Batman story, I want it to be amazing and cool and something no one's ever seen before," Johns said to CBR during Comic Con.
This is a story about the shared pain between Bruce and Barbara and Jason and the way that some scars heal wrong and some heal right. I think of this as a Joker story.
By the end of this series, Bruce and Joker will have a relationship that is completely different than the one they have now," Johns added. "There's a really fun scene where Joker drives this truck and he gets to the woods and he goes up to this cabin in the woods and there's another Joker standing there in the door wearing a Hawaiian shirt and the Joker who drove up says, 'That's my shirt.'
It's an interesting take, and maybe even horrifying as well. Three men, all dedicated to driving the dark knight insane and adopting more brutal methods with which to do so over the years. How do you even comprehend such organised insanity? The Three Jokers will be out sometime in the future as a three-issue mini-series, with Jason Fabok and Brad Anderson handling the art.
Last Updated: July 31, 2018