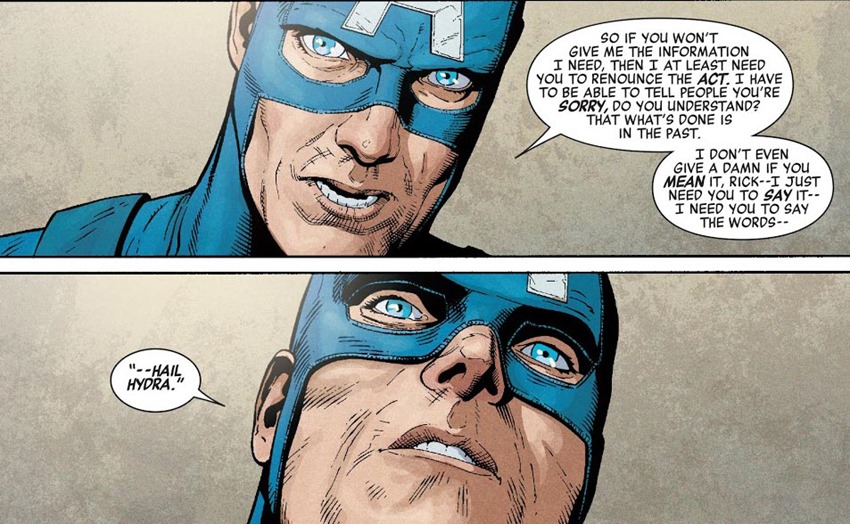 Captain America, supervillain. Sounds weird right? It could be worse of course, as nobody wants to remember that time that Steve Rogers became a werewolf. Secret Empire #1 however, plays on that idea that we all desperately want to believe that we're the heroes of our own stories. Steve Rogers may be the new supreme leader of not only HYDRA but also the United States of America, but he has to continue to put on a brave face while doubts eat away at him from the inside and other external threats begin to plot his downfall.
Spoilers below.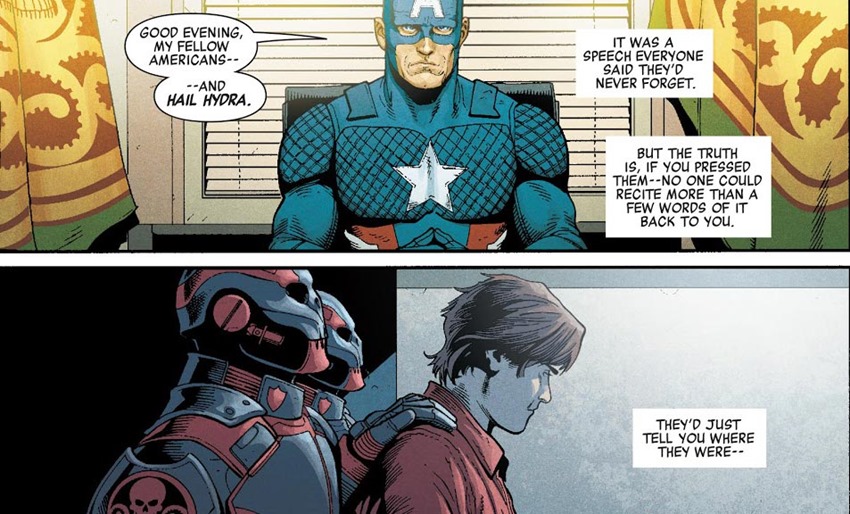 Secret Empire #1 doesn't pick up immediately after the #0 issue, but rather some months later. America is now a HYDRA nation, with Steve Rogers leading an effort to build a stronger nation. In theory, it doesn't bad. Jobs are being created, the populace seems relatively happy and the sun is shining. Maybe HYDRA deserves to be given a chance, right? Yeah no, because America is quickly becoming a Nazi state, despite what Marvel wants to tell you.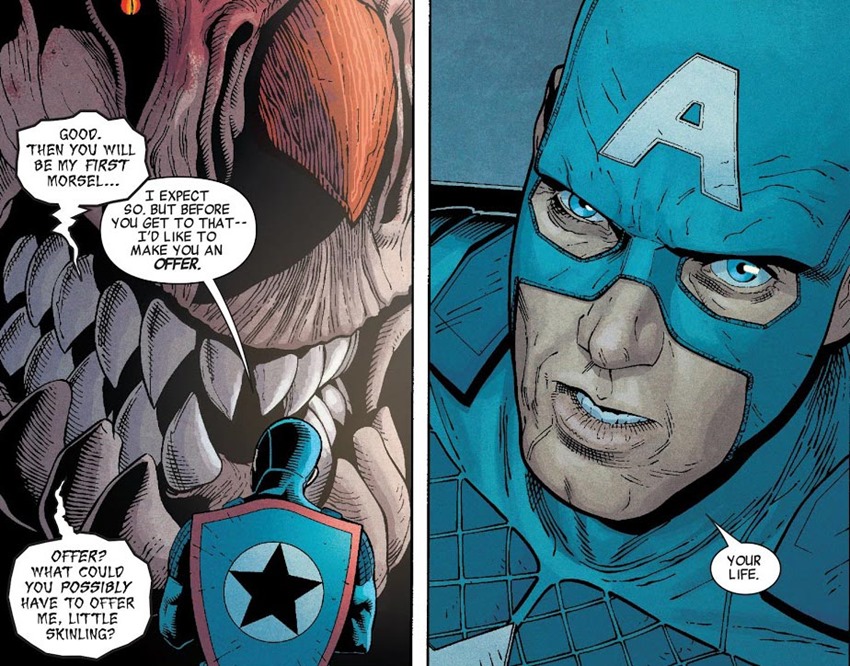 Inhumans are being rounded up in a new crackdown:

HYDRA's police force is pretty much thugs in jackboots: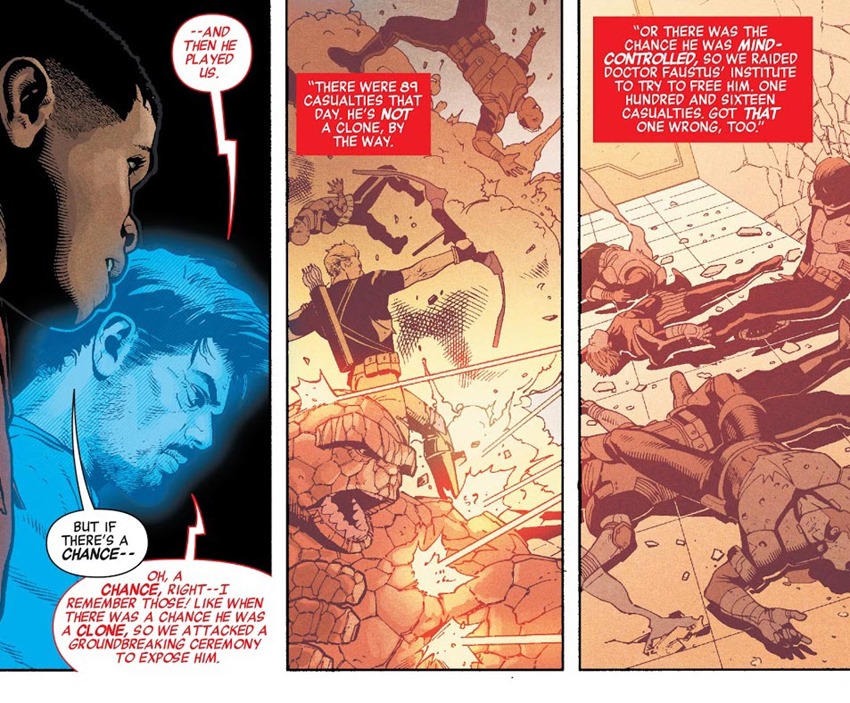 Conspiracy theorists were right about fluoride in water: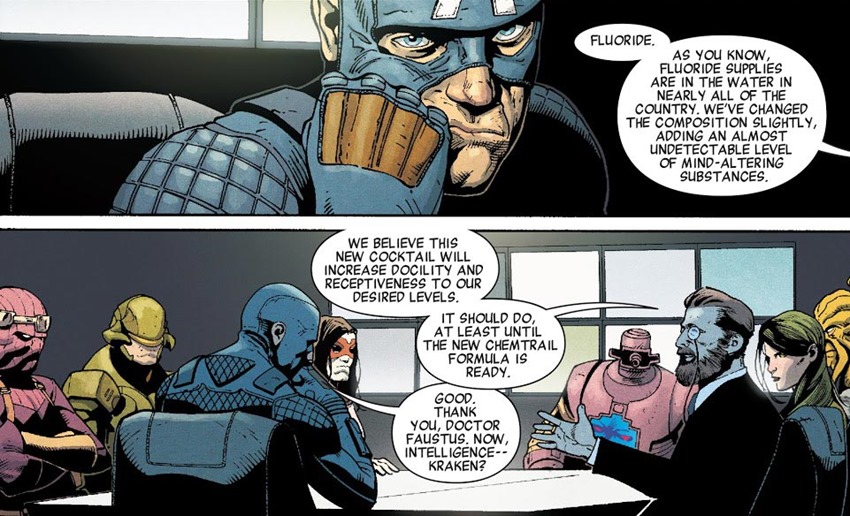 And history is slowly being rewritten in favour of a narrative that serves HYDRA better: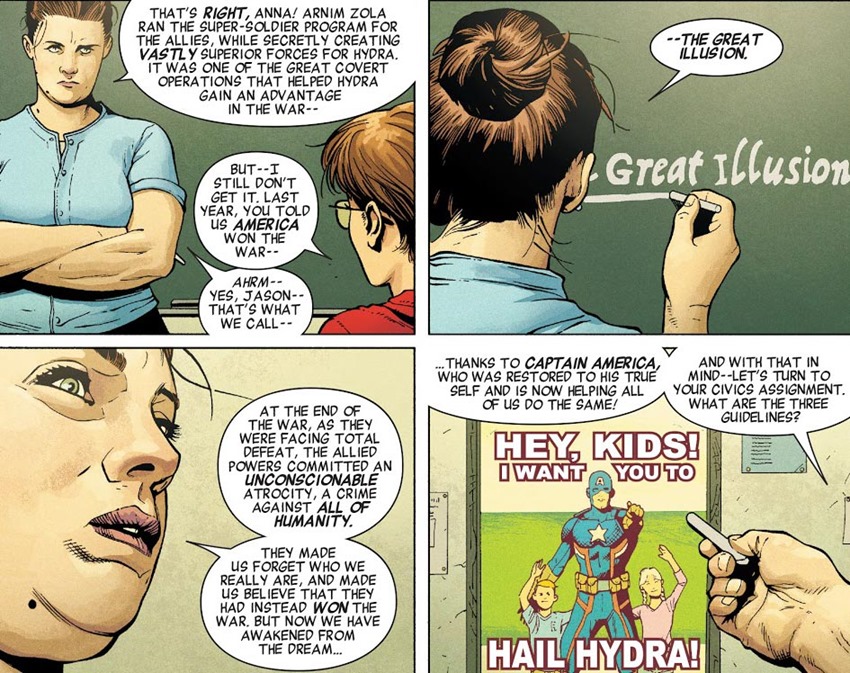 Funny thing is, is that it's still hard to hate Captain America here. He genuinely believes that he's doing the right thing, imposing a doctrine of strength above all else on America. A code that happens to be a double-edged sword as he issues orders and finds that he has to make some truly hard decisions along the way. Like ordering the execution of long-time ally Rick Jones: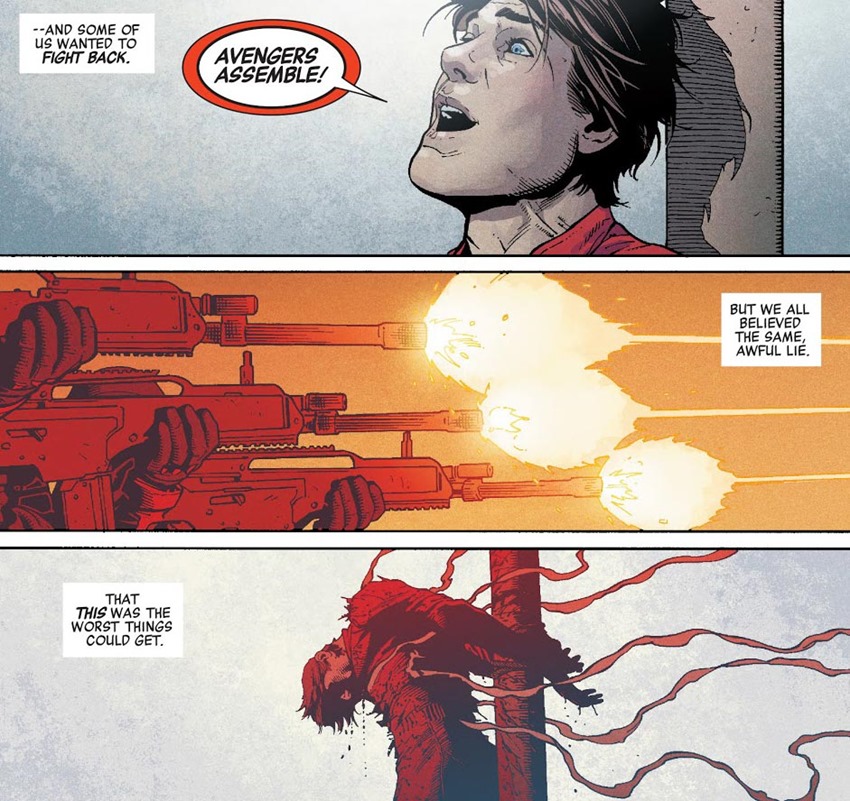 And finding a way to deal with the resistance that is hiding out in an old Pantheon base outside of Las Vegas. The solution? A show of force, that buries the city in the rubble of its own excess and sends a wake-up call to the last free heroes who aren't trapped outside of Earth or in the exiled zones of New York City.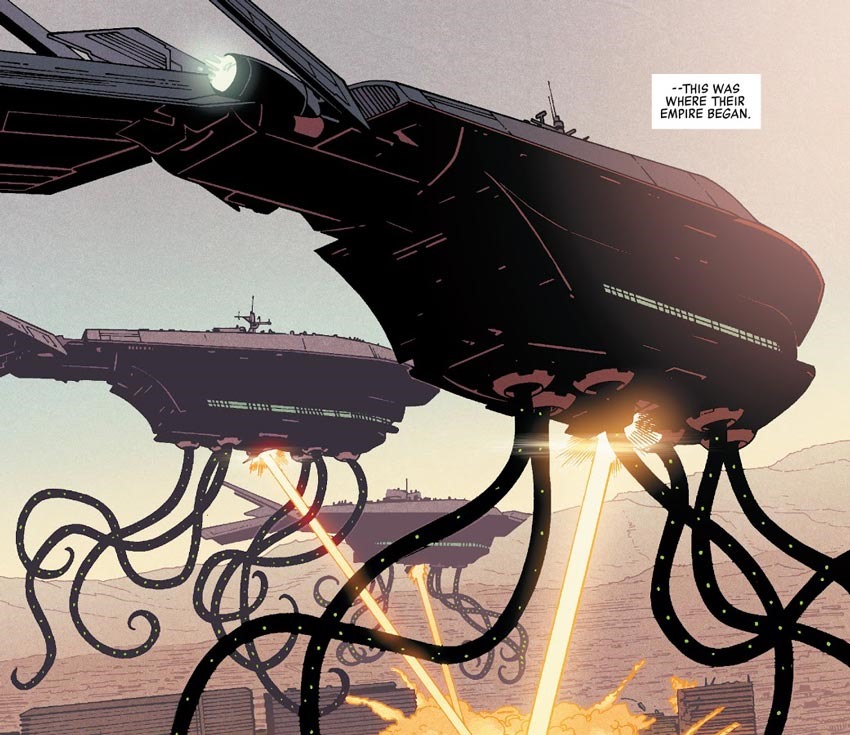 There's no going back from this. Whatever Captain America does from this point forward, will haunt him for the rest of his days. Marvel says that by the end of Secret Empire, Captain America will be a hero again. It's hard to see how, especially in light of his recent actions.
Last Updated: May 5, 2017