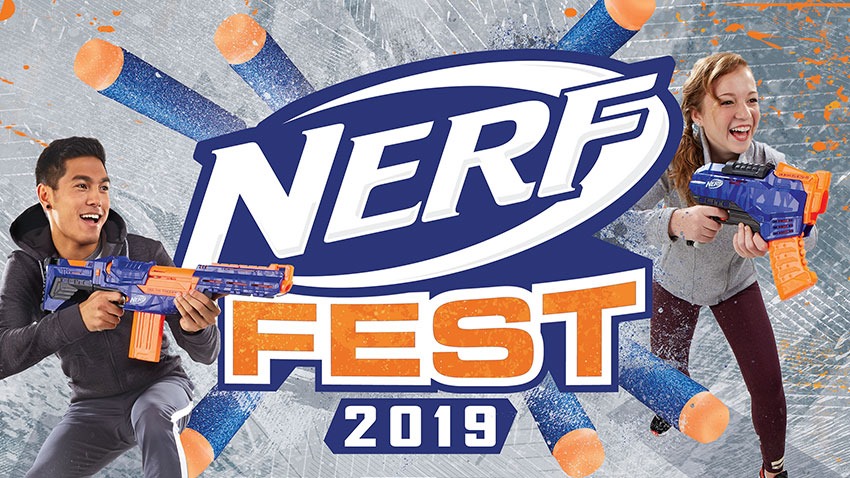 There's nothing better than a beautiful day…provided that you happen to have some sublime Nerf in your hands, a protective face mask and a hunger to dominate the battlefield with scores of spent foam darts that will allow you to stand triumphant. There may be many pretenders to the throne, but there is only one Nerf.
The end of this month plans to be a showcase for the gold standard of high velocity foam delivery toys, as the Nerf Fest will kick off on October 26 and 27 at the GOG Lifestyle Park in Johannesburg. The venue is larger, the prizes are bigger and the honour of being crowned the Nerf Fest 2019 champions is also on the line. Here's a quick rundown of what to expect at the event:
Nerf Fest – the ultimate Nerf experience – is back with a larger venue and even more exciting activities. Fans can try out the latest Nerf blasters and put their skills to the test against other Nerf fans. Winning teams will take home the title of Nerf Fest 2019 champions and some amazing prizes! It's a fun-filled day out for the whole family whether you are competing or not.

With 7 Nerf competitor zones, Nerf Fortnite & Rival freeplay arena, skate park, volley ball court, splash pool, younger kids jungle gym and a bike track (so be sure to bring your bikes along) great music and more there's something for everyone. A variety of food trucks will also be available as well as lots of spacious areas to set up a picnic while the kids play (that is unless it's a parent vs kid battle in the Nerf blaster free play). Look out for the Nerf pop up shop with blasters available at great prices.
Tickets can be grabbed from the Nerf Fest website, and will set you back between R50 to R250 depending on just how much Nerf you want to indulge in for the day. Should be fun!
Last Updated: October 15, 2019