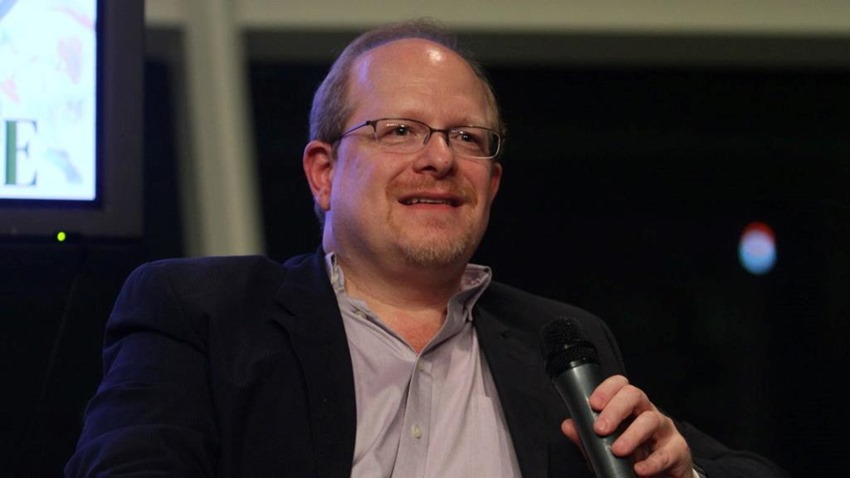 Crikey, but comic books are becoming an ugly business. Last week, it was reported that Comicsgate's most prominent face Richard Meyer was taking veteran comic book writer Mark Waid to court, claiming that Waid had managed to get publisher Antarctic Press to drop his crowdfunded Jawbreakers comic book series from the imprint by flexing his well-connected muscles.
Claiming defamation and tortuous interference, Waid responded by launching a GoFundMe to cover his legal fees, which at the time of writing this post now sits at just over $77 000 of the $75 000 that he asked for. According to Waid, any leftover cash from the upcoming brouhaha will be donated to 'an appropriate anti-harassment fund'. Comicsgate proponent Ethan Van Sciver launched a GoFundMe for Meyer, and secured over $100 000 in financial pledges.
Anyway, Waid's lawyer Mark Zaid responded to the lawsuit with a Defendant's Motion to Dismiss for Lack of Personal Jurisdiction and a Declaration of Mark Waid in Support of that motion, which boils down to his legal team arguing that the case should be thrown out from the Texas court where it's due to be heard, on account of the fact that Waid has zero business or business interest in that part of the US of A.
"'if the Plaintiff wants to actually choose the right court elsewhere in the US I'll be there. No matter where that is, I'll be there," Zaid wrote on his Twitter account. Meanwhile, Meyer has also been busy on his side, purging tweets and then deleting the Diversity and Comics Twitter account in its entirety while also deleting numerous videos on his YouTube account:
My client @MarkWaid was sued by a leader in #comicsgate movement who promotes bigotry, hatred & intolerance. We learned today he has deleted much of his online past, particularly Twitter. And this after he filed a public lawsuit.

Hmmm, why does everyone think that is?

— Mark S. Zaid (@MarkSZaidEsq) November 2, 2018
12 hours later and not a peep out of @diversityandcmx about why he purged his entire twitter history in the wee hours of the morning.

Shockingly, none of the honorable and discerning consumers of #comicsgate seem interested in asking him what happened either https://t.co/cyh4mDeS3N

— Ren says GO VOTE NOV. 6 (@renfamous) November 2, 2018
1) from 10/12-22 @DiversityAndCmx deleted >18k tweets aka >90%

2) during this same period, you can see MASSIVE YT viewer declines. why?

3) well here's Nerkish's YT data after he deleted all his vids. HUGE viewer dips ?
conclusion: Baby Dick Meyer is purging his videos too pic.twitter.com/b4viQCNYm3

— ♏️SznJLarryDavid (@SSJLarryDavid) November 2, 2018
Besides the Texas jurisdiction issue that Waid's team will argue in court, the other side of his defense will revolve around Meyer's own actions being the cause of his downfall, as Waid claims that by the time he phoned Antarctic Press to voice his concerns about Meyer's Jawbreaker's comic book series being published, the company had already begun taking steps to sever all ties with him. As Waid stated at the time to Bleeding Cool:
I called the publisher, who I knew to be a good guy, because I suspected there was more to this than "Yes, sign us up to make money for the transphobe," and there was. He's a busy man who has a full-time day job as well as a publishing house, and he's not much for social media, so it never occurred to him to vet the creators. Why would it?

That's an honest mistake to make–as a publisher myself, if I see work I like and want to publish, it doesn't automatically occur to me to just, by the way, make sure the creator is a decent human being (but apparently it ought to–lesson learned).  I phoned him out of legitimate concern to warn him that there seemed to be a lot of anger directed at him by fans unhappy that he'd so openly embrace someone whose entire reputation was based on harassment and preaching intolerance and bigotry.

Not "warn" him like "Hey, if you know what's good for you, I'm just sayin'…" — warn him, as someone who has respect for him, that he may not realize who he'd gotten in bed with.

As it turns out, he was way ahead of me on this. It's not my place to speak for him, but he was appalled that stores–the stores he makes his living selling to–were getting harassed. He'd learned an awful lot about his new partner in the previous 24 hours. He and I had a good, productive conversation, listening to one another, disagreeing on some philosophical points but agreeing on others.
If you want to see more of Waid's legal defense, here's a link to the court documents which were filed. Love or loathe Waid, it certainly appears as if he'll walk out of this legal tussle as winner.
Last Updated: November 5, 2018