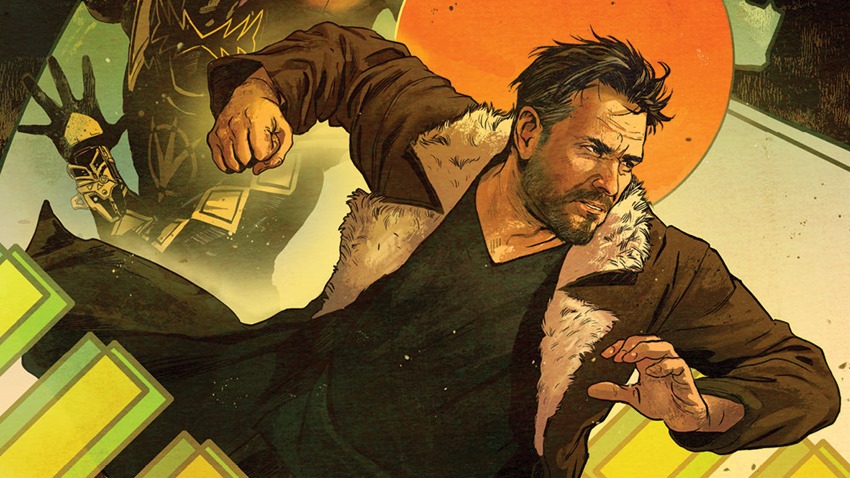 Quick question for you, my readers with attitude: Who is the coolest Power Ranger? ANSWER: Tommy Oliver. This isn't even up for debate, because the Green Ranger will always be my favourite Morphin Grid warrior. He had a cool costume, the man beneath the mask had plenty of character and oh did I mention the freakin' Dragon Zord yet?
I think the other reason why the Green Ranger is so popular, is thanks to Jason David Frank not only owning the role but also embracing it long after he had left. Here was an actor, who always had time for his fans and appreciation for his character that he breathed life into. An icon of a series that still endures to this day, as comic book publisher Boom! Studios prepares to give the Green Ranger his own graphic novel story in Mighty Morphin Power Rangers: Soul of the Dragon.
They've got some great talent lined up for this adventure: Current Power Rangers comic book architect Kyle Higgins and Justice League vs Suicide Squad artist Giuseppe Cafaro. Even better, Jason David Frank is also contributing some of his experience to the oversized comic book, that stars Tommy in a quest that is incredibly personal.
Here's a look at the art and the synopsis for Mighty Morphin Power Rangers: Soul of the Dragon.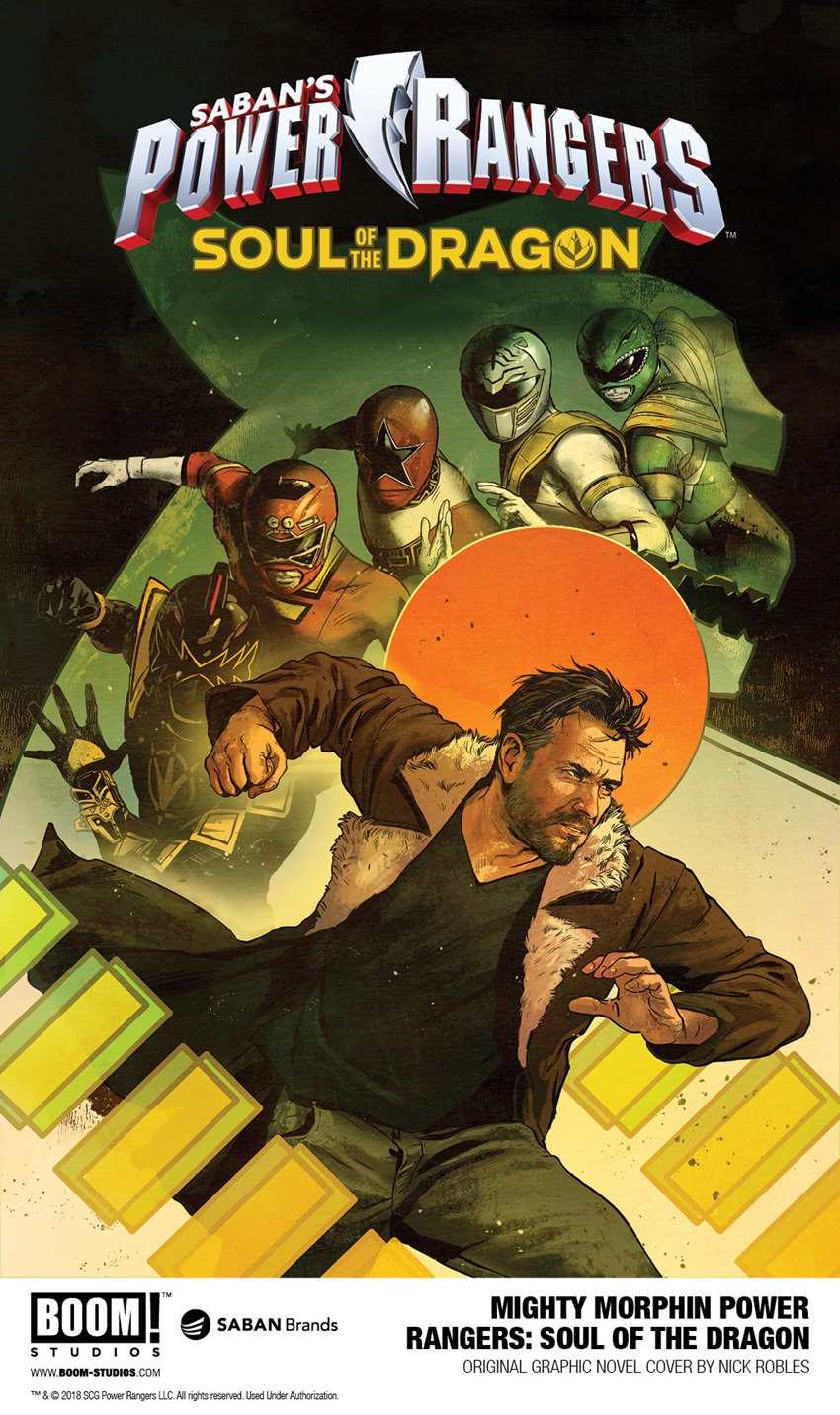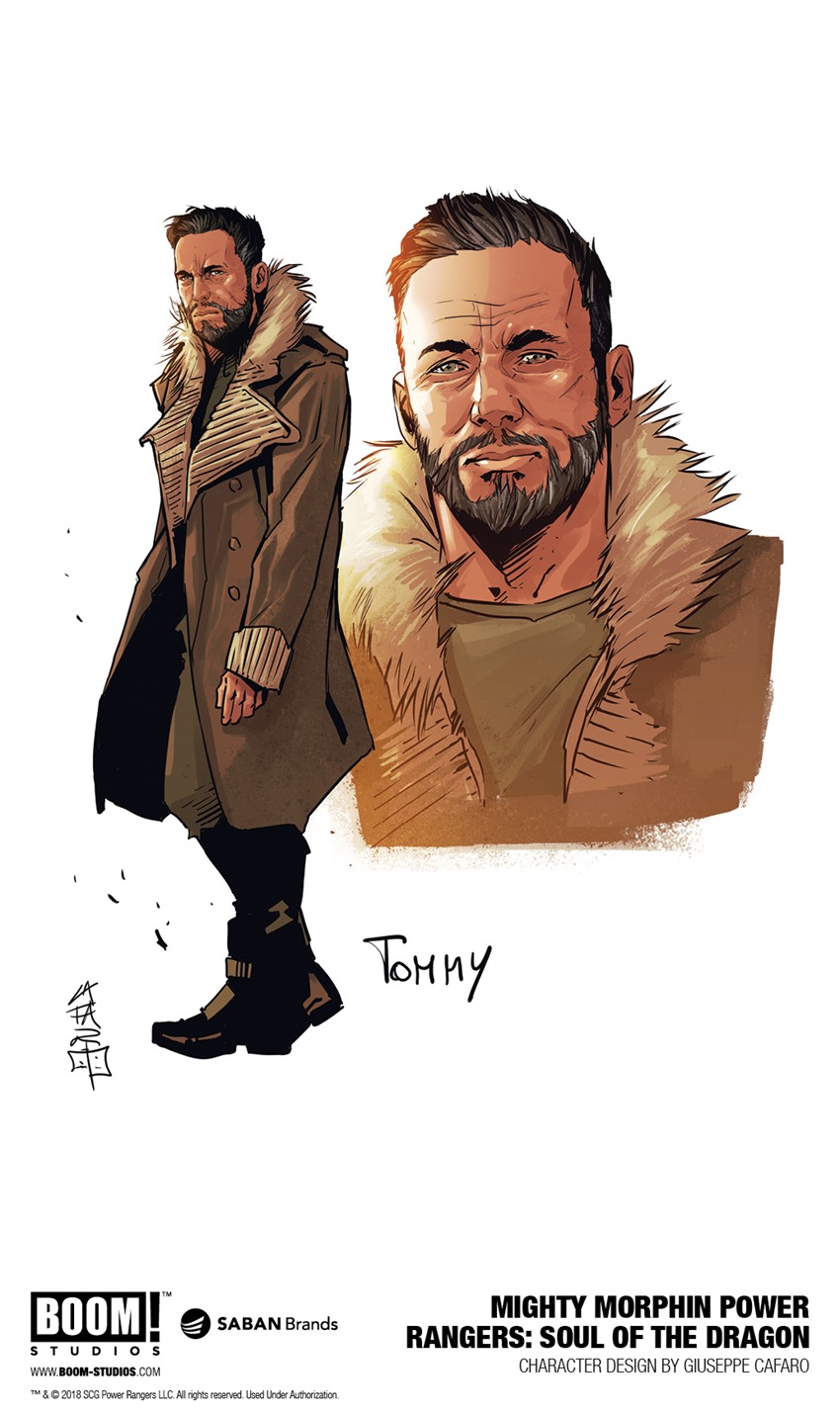 It's been a long time since Tommy Oliver has served as a Power Ranger. He's defeated space witches, brought down evil armies, protected the galaxy, but now Tommy leaves protecting the world to the Power Rangers at Space Patrol Delta. But when his son goes missing, it's up to Tommy to discover a secret in his past, in order to save his future. Now Tommy will call on all his training, his friends, and maybe even some of his enemies as he sets out on his most important mission: find his son and bring him home.
"It's rare that we're able to tell stories about pop culture heroes at this critical juncture in their lives—and there's few who've been as big a pop culture phenomenon as Tommy Oliver," Higgins said in a press statement.
As a fan of the original sixth Ranger, it's an incredible honour for me to explore this untold chapter of Tommy Oliver: Power Ranger.
I'm an absolute sucker for comic books which explore heroes log after their glory days. Grizzled veterans, family men who left their more colourful past behind and tried to settle down. It's a story theme that I'll happily feast on every time I read it. Seeing that theme repeated through the pages of a Power Rangers graphic novel however? I've already got my fanciest bib on for this feast.
Tommy's latest adventure will only arrive in December, but if you're looking for some more action featuring Angel Grove's finest, the current Power Rangers series is well worth a read. Especially with the Shattered Grid event proving to be a take-no-prisoners thrill ride.
Last Updated: June 6, 2018