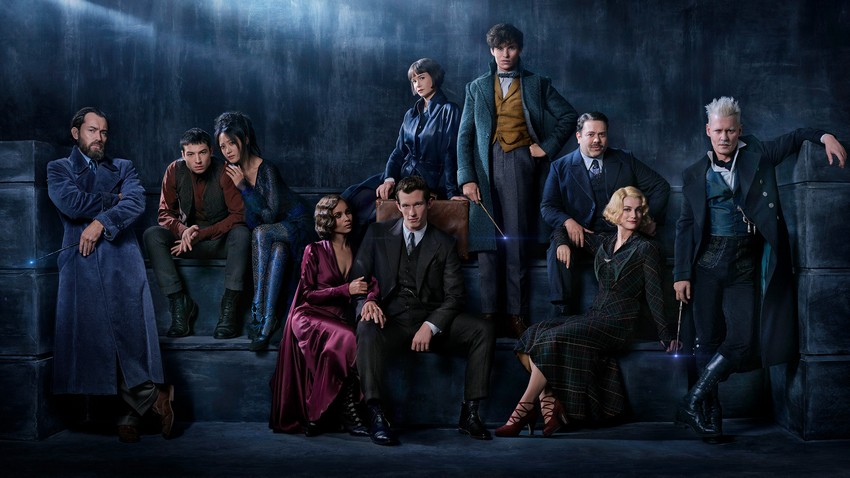 It's almost time to return to the Wizarding World once again as Fantastic Beasts: The Crimes of Grindelwald, the eagerly anticipated sequel to creator JK Rowling's first Harry Potter spinoff/prequel film, will apparate into cinemas this coming Friday. This time around Eddie Redmayne's Newt Scamander is being tasked by none other than Dumbledore himself – well, a young Dumbledore played by Jude Law – with a dangerous mission to help recapture the escaped dark wizard Gellert Grindelwald, realized frighteningly on-screen by a manic Johnny Depp. Complicating matters are a host of new and old characters – some, actually filling out both those roles – out on their own agendas. And it looks amazing as you can see in the trailer below!
If for some strange reason you're still not hyped yet for this movie, then I have just the cure: FREE STUFF! Yes, thanks to the kind folks at Empire Entertainment, we are giving away five magical Fantastic Beasts: The Crimes of Grindelwald hampers each worth R2 000! The hampers each contain three Funko Pop figures, his and hers tees, a set of lapel pins, a set of branded notebooks, a deathly cool hoodie, a branded tote bag, a branded cellphone cover, and a rotating deathly hallows keychain. You can check out all that sweet loot below!
And all you have to do to get your hands on a hamper is convince somebody to give you a sock! No, wait. Wrong "free" thing! All you need to do is enter your details below. It's as simple as that. We'll draw five names a week from today on Wednesday, 14 November and notify the winners via email.
[Please note: Competition is only open to people based in South Africa, and only one entry per unique email address will be deemed eligible]
Once again, thanks to Empire Entertainment for making this possible!
Last Updated: November 7, 2018