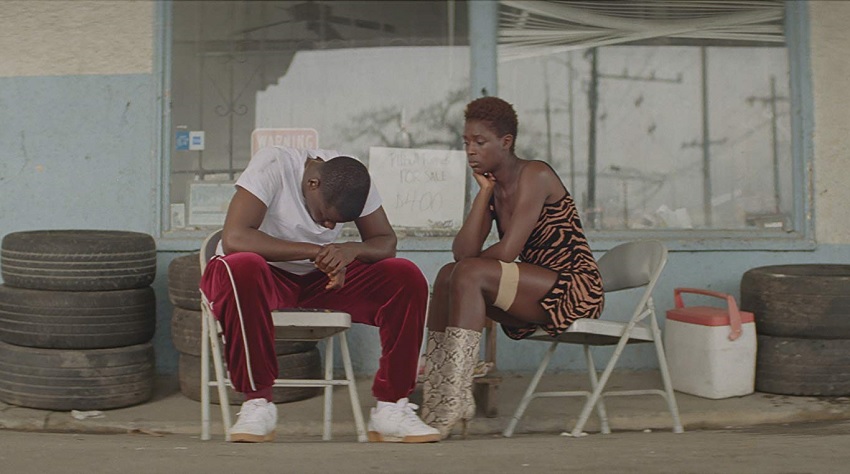 Queen & Slim is the upcoming drama starring Daniel Kaluuya (who was nominated for an Oscar for his performance in 2017's smash hit Get Out) and Jodie Turner-Smith (Nightflyers, The Last Ship). It's directed by Melina Matsoukas, who's making her feature debut and is far better known for directing music videos for stars like Beyoncé and Rihanna, with the script by The Chi's Lena Waithe (and based on a story by noted bullsh*t artist James Frey).
The official, and lengthy, plot synopsis is as follows:
While on a forgettable first date together in Ohio, a black man (Kaluuya) and a black woman (Turner-Smith), are pulled over for a minor traffic infraction. The situation escalates, with sudden and tragic results, when the man kills the police officer in self-defense. Terrified and in fear for their lives, the man, a retail employee, and the woman, a criminal defense lawyer, are forced to go on the run. But the incident is captured on video and goes viral, and the couple unwittingly become a symbol of trauma, terror, grief and pain for people across the country.

As they drive, these two unlikely fugitives will discover themselves and each other in the most dire and desperate of circumstances, and will forge a deep and powerful love that will reveal their shared humanity and shape the rest of their lives.
Let's take a look:
I'm not really sure how I feel about this. On the one hand I think that this looks like a slick and stylish drama that's somehow both retro in its look and contemporary in its issues – and I loved the music choices. Both Kaluuya and Turner-Smith look like they're delivering good performances as well.
On the other hand, a couple of story notes just rang false to me. How did two completely ordinary people with regular jobs morph into those two badasses seemingly at the drop of a hat, and how did they go from killing a cop to a colourful road trip of self-discovery? I hope the movie dives deeper into that.
This trailer did its job though, it left me wanting to know more. What do you think?
Queen & Slim is due for release in the US on 27 November. It also stars Bokeem Woodbine, Chloë Sevigny, Sturgill Simpson, and Indya Moore.
Last Updated: June 26, 2019