Disney's live-action Aladdin hasn't had the easiest lead-up to cinema release. Before filming even began, the House of Mouse was under pressure to cast actors of the appropriate ethnicity instead of simply slathering foundation on Caucasian stars. The studio did exactly that, despite some publicised difficulties. Then, early preview imagery and footage was slammed for making Will Smith's genie look, first, not mystical enough and second, too much like cheap CGI.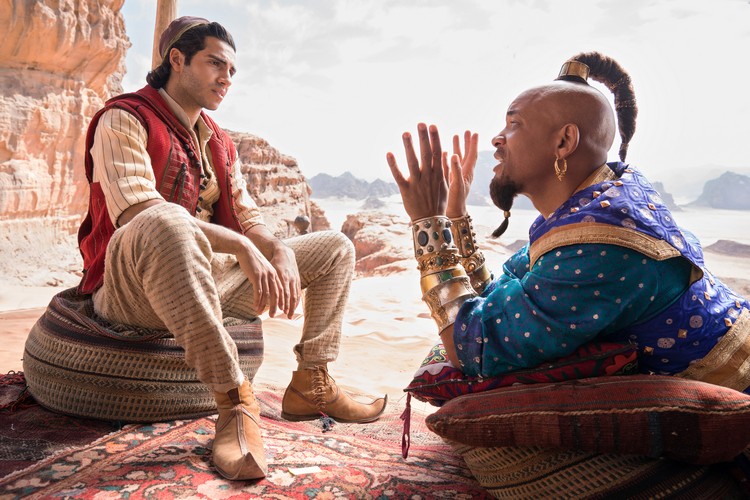 Here we are though and, two days from the musical fantasy-adventure hitting cinemas, it's time to find out if director Guy Richie and his cast and crew can overcome the bad buzz. Is the flesh-and-blood Aladdin more Jungle Book than Dumbo? Or does it slot somewhere in between those quality-reflecting bookends in Disney's growing library of animation-to-live-action remakes?
Well, to badly paraphrase a line of dialogue from the movie, "It was clumsy but charming; please continue." That's Aladdin in a nutshell. The film has its missteps but, personally, I enjoyed it more than 2017's live-action Beauty and the Beast, which struggled for a good chunk of its runtime to escape the stiffness inherent to shot-for-shot remakes. Aladdin, for the most part, shrugs off that creative restriction. It's energetic, light-hearted and an always colourful, celebratory mix of Asian cultural elements.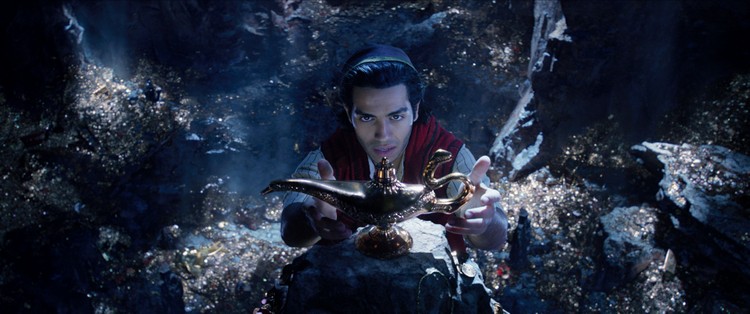 The plot for 2019's Aladdin mirrors the 1992 film it's remaking. Aladdin (Mena Massoud) is a golden-hearted "street rat" who has survived on the city streets of Agrabah since childhood thanks to his wits and reflexes. With his sidekick monkey Abu, Aladdin dreams of a better life out of the gutter, and to accomplish that he accepts a tantalising task to raid a treasure trove in the desert. The mission goes horribly wrong, but Aladdin finds himself with a magic lamp and its genie (Will Smith), who grants the young man three wishes. This allows Aladdin to woo Princess Jasmine (Naomi Scott), a spirited young royal who resents her cloistered life in Agrabah's palace. At the same time, though, Aladdin's lamp also pits our hero against Jafar (Marwan Kenzari), a powerful sorcerer and power-hungry chief advisor to Agrabah's Sultan.
To be fair, Aladdin may be something of an acquired cinematic taste. One of my chief concerns was that Ritchie's adaptation was going to feel like someone filmed a very expensive West End pantomime. It does, to be honest – it even ends with a kind of curtain call for the cast – but it doesn't really matter. By that point you've been won over by the film's goofy heart. It may take a little while to build up that affection, but by the time the credits roll, the audience is relaxed and fully along for the stylised ride.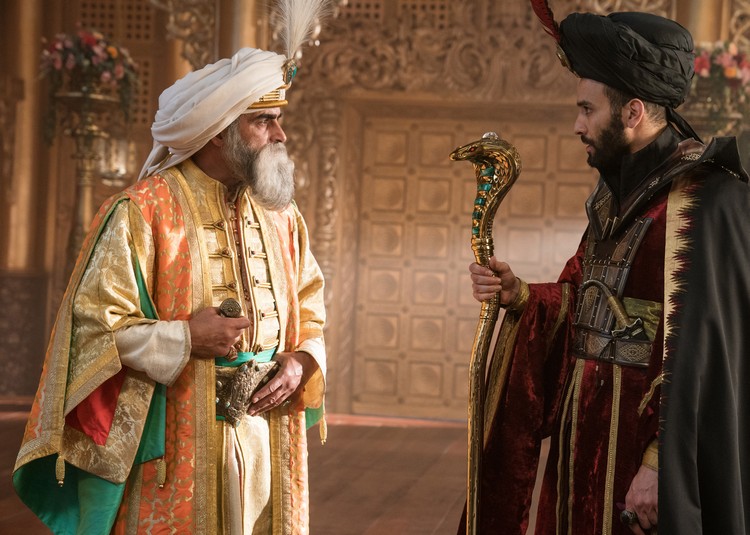 In terms of performances, despite being given a few more strokes of backstory, Kenzari's Jafar is one of the movie's weak spots as he's more seething rage than the elegant cunning of his animated counterpart. Massoud nails the physicality and charm of Aladdin though, and Scott is absolutely perfect as Jasmine. Not only does she have the best singing voice in the movie, but she's also given a new Let It Go-esque power ballad to accompany her character's similarly all-new moments of agency. This princess isn't just sitting around waiting to be won over by a diamond in the rough.
Also worth noting is Nasim Pedrad as Dalia, Jasmine's trusted handmaiden and character invented for the new adaptation. Pedrad is gifted with some of the funniest lines and emerges as the film's scene stealer.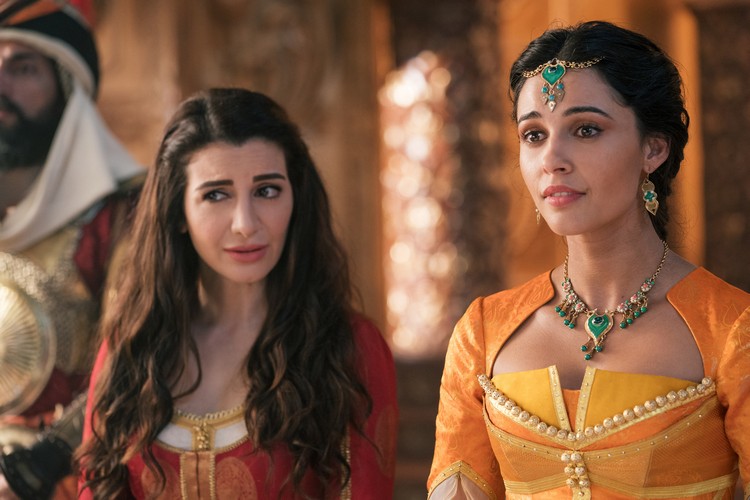 As for the high-profile presence of Will Smith as the Genie of the Lamp, the actor is at his strongest when he's free to be, well, Will Smith. There are few moments of concern – the first on hearing Smith's accent in the opening moments of the film, and the second when you initially encounter the full-blown CGI genie. However, you'll quickly get over it, as the maligned special effects from the preview footage are confined to a few scenes. With the hyper-detailed CGI, the genie's form does stray into uncanny-valley territory, as translating a cartoon to something essentially lifelike (but still within the realms of fantasy) provokes some unease on the viewer's part. However, Smith's performance does help to distract.
For the record, at no point does Smith attempt to mimic Robin Williams. Then again, he has no need. He may not be a born impersonator like Williams but Smith's strength lies in adlibbing and wry asides, and Aladdin gives him plenty of opportunity to flex those muscles, along with his CGI ones.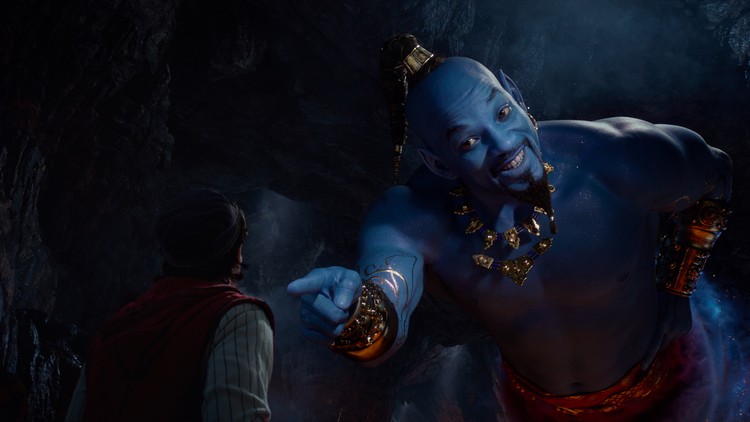 Who is harder to identify flexing is director and co-scripter Guy Ritchie behind the camera. Richie is famous for investing his British crime dramas, and even that lacklustre King Arthur movie, with a rebel spirit and tough frenetic energy. Aladdin is the neutered, family-safe version of that, although it's not unexpected. What is surprising, though, is the subdued, constrained nature of the film's climax in comparison to that of the Disney original. You would have thought Ritchie would embrace that bombast wholeheartedly.
In the end, though, Aladdin is one of the live-action Disney adaptation goodies. It combines surprises with the expected plot re-tread, and it's really better than preview material suggested. It also makes us even more excited for Mulan.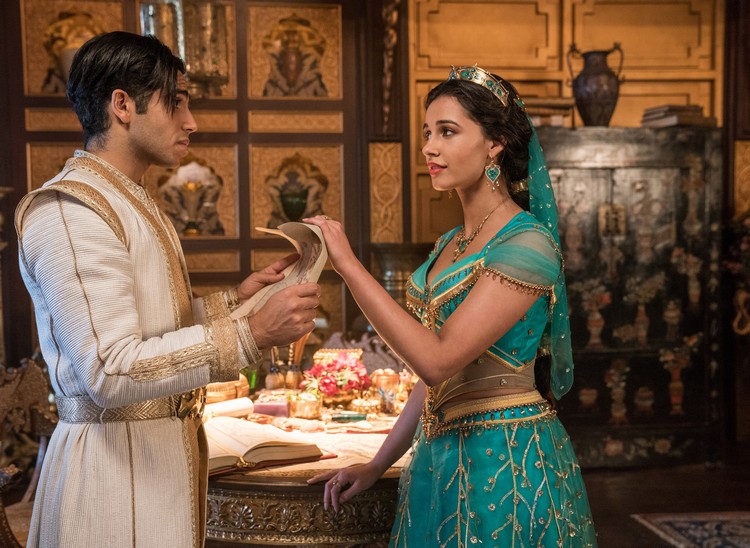 Not nearly enough Rajah the tiger though.
Last Updated: May 22, 2019
Aladdin

Turns out the criticism and anti-hype was… wrong. Guy Ritchie's live-action remake of Disney's Aladdin is far from perfect, but its charm and energy still make it a fun, family-friendly outing to the cinema. If you have an appreciation of musical theatre, that is.