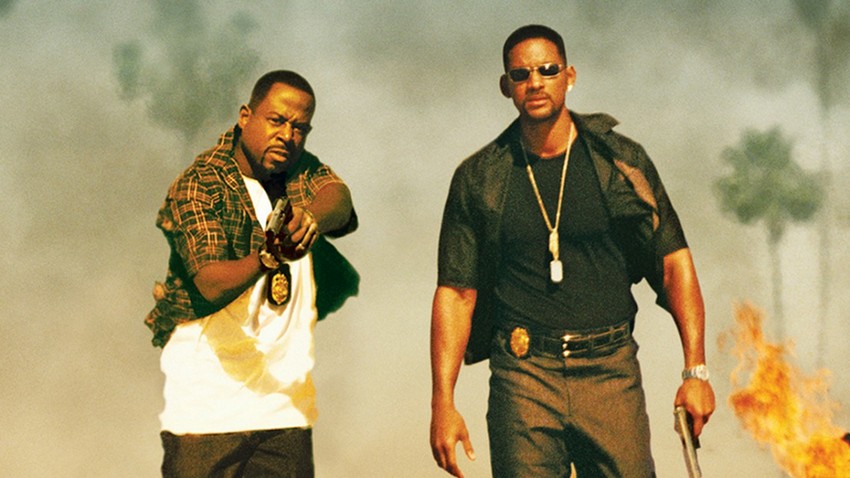 Hey, it's 2019, so "New year, new me" and all that other malarkey, right? Wrong. I'm still the same ol' acerbic bastard I've always been. And because nothing has really changed for me, it also means that I still refuse to believe that after 15 years of development hell false-starts and empty promises that a third Bad Boys film is actually happening.
Hollywood is really making it hard for me to maintain my disbelief though, what with Belgian directors Adil El Arbi and Bilall Fallah tapped to helm early last year and then stars Will Smith and Martin Lawrence confirming on camera (together, I might add) that they were all fired up for it as well. Even in the face of that evidence, I stuck to my doubting convictions though. Just like I'm doing today as word comes from Smith's Instagram to confirm that shooting has commenced on the production.
In case you missed it, I would just like to point out that according to that pic, the official title of this film will be Bad Boys For Lif3. LIF3, people! No self-respecting person would ever associate with a title this full of cringe, so I maintain this movie isn't happening. Not even this new synopsis released by Sony detailing the film's plot (which writer/director Joe Carnahan, who was previously attached, confirmed on Twitter will be using portions of his "strongest" script) will sway me.
The new installment centers on the Miami PD and its elite AMMO team's attempt to take down Armando Armas (Jacob Scipio), head of a drug cartel. Armando is a cold-blooded killer with a vicious, taunting nature. He is committed to the work of the cartel and is dispatched by his mother to kill Mike (Will Smith). Paola Nunez will take on the role of Rite, the tough and funny criminal psychologist who is the newly appointed head of AMMO and Mike's former girlfriend – and the one who got away.
Bad Boys For Lif3 (ugh!), if it does come out, will also see the return of Joe Pantoliano's Captain Howard, while newcomers to the cast also include Vanessa Hudgens, Alexander Ludwig, and Charles Melton. It is scheduled for release on 17 January 2020. Or, most probably, never.
Last Updated: January 9, 2019