Every year we are offered a range of movies that excite, scare, entertain and disappoint us and each year offers something better, or worse, than the last. 2017 has offered us some truly fantastic works, from Blade Runner to the new Star Wars, every genre has had a highlight and a low light. Here's what the team has to say about their personal choices of both.
---
Nick
Best movie(s) of the year: War for the Planet of the Apes/Blade Runner 2049 (deal with it!)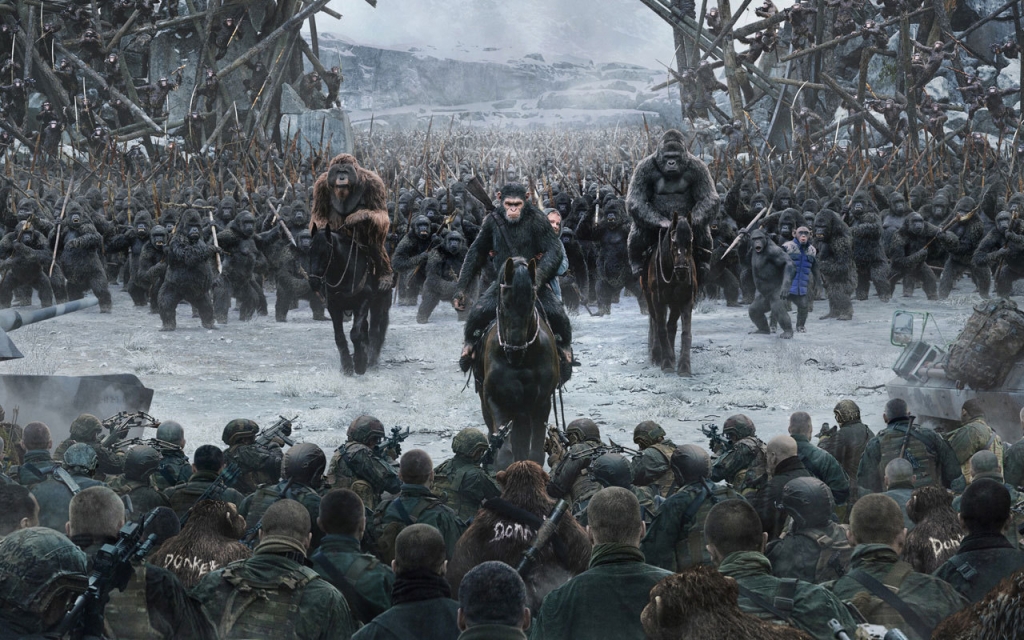 After watching Star Wars: The Last Jedi this week, I have to say I think 2017 has been one of the best years as far as movies go for a long while. The first movie to blow my mind this year had to be War for the Planet of the Apes. I knew Director Matt Reeves would do something special after Dawn of the Planet of the Apes, but I did not expect it to be that good though. With character depth that rivals any movie out there but through the media of apes, he created a world that was truly heartfelt and paid all the respects to the original material. Not to mention squeezed the best performances out of all involved.
Then came Blade Runner: 2049 and suddenly I was stuck. Denis Villeneuve has managed to craft one of the most visually appealing science-fiction noir detective stories of our generation that rivals, if not surpasses, the original. The cinematography and music score deserve Oscars for themselves. So I am in a conflict here as both movies are so different, but also investigate similar ideas of self and identity in meaningful ways. So I am going to have to be the usual black (ginger) sheep of our team and choose BOTH!
Worst movie of the year: The Mummy
In what was supposed to be the start of a new cinematic universe (everyone is doing it, yo!), Tom Cruise managed to screw up a movie that had loads of potential.  The Mummy flips flops about from great visuals to pretty terrible with a lead protagonist that is about as lifeless as the enemy they face. This, coupled with one of the most contrived endings in recent ages really made this movie bite me
Honourable mentions: Jumanji: Welcome to the Jungle/ mother!
I really expected Jumanji: Welcome to the Jungle to suck badly, instead, it offered a fantastically fun story, well created and fun characters with some brilliant action beats. This is going to kill at Christmas! Alternately, mother! is a movie that is about as divisive as it gets. You will either love it or hate it. Darren Aronofsky forces the audience to think while trying to figure out what is going on, and this carries on way after the movie has finished. And I loved it!
---
Craig
Best movie of the year: Dunkirk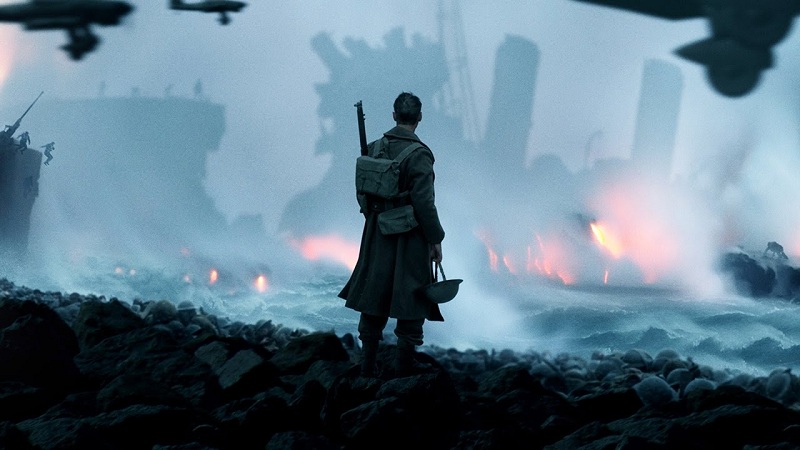 In my opinion, 2017 was a great year for movies with many incredible films made in this past year. Choosing a favourite among them was tough with Logan, Blade Runner, War for the Planet of the Apes and even Wonder Woman and some Marvel films actually living up to expectation. In the end, though, I decided to go with the movie I actually watched the most on the big screen this year and that is Christopher Nolan's Dunkirk.
I'll be honest, while it perhaps didn't blow me away as much as I expected the first time I saw it, I went to watch it again with a friend a week later and was actually amazed at how much Nolan packed into this war movie in a short space of time and then decided to watch it a third time because there was simply so much detail to explore. What stood out for me is essentially how Nolan turned the entire war film genre on its head and crafted a wonderfully suspenseful film about survival and yet actually utilized very little of the usual blood and guts we are used to seeing in the genre. Instead, he relies on some masterful direction, impeccable pacing and editing, a unique concept and arguably one of the most innovative scores of the year to deliver something which will impact you more than you thought it could. That Nolan achieved this with little dialogue only adds to the mastery he pulled off with this film.
The war film genre can often be a very stale and repetitive one, Dunkirk brings something completely fresh and unique to the table.
Worst movie of the year: Transformers: The Last Knight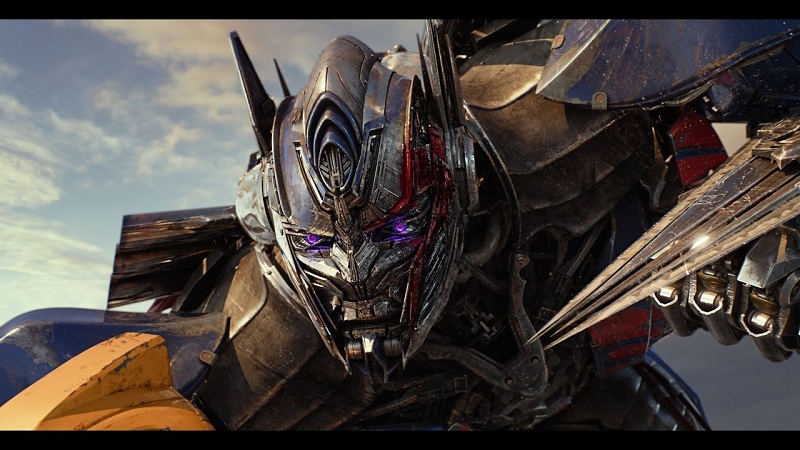 This year had many incredible highs, but also some bitter disappointments. Perhaps biggest of all was The Dark Tower (how can they possibly ruin that movie?) and The Mummy (as mentioned by Nick above), but in the end I decided to go with Transformers: The Last Knight for the very reason that I've never come across such arrogance from a studio and laziness from its writers. The movie essentially exists for the sake of making money and not because there is actually any story worth telling. Seriously, this movie could go down in history as one of the laziest pieces of writing ever as they simply rehashed all the other films and even made the great Anthony Hopkins look uncomfortable on-screen. Outside of its visual effects, there is absolutely nothing redeeming about this movie. There may be worse movies, but the fact that after five attempts they still can't get a Transformers movie right is just disgraceful.
Most Innovative Movie of the year: mother!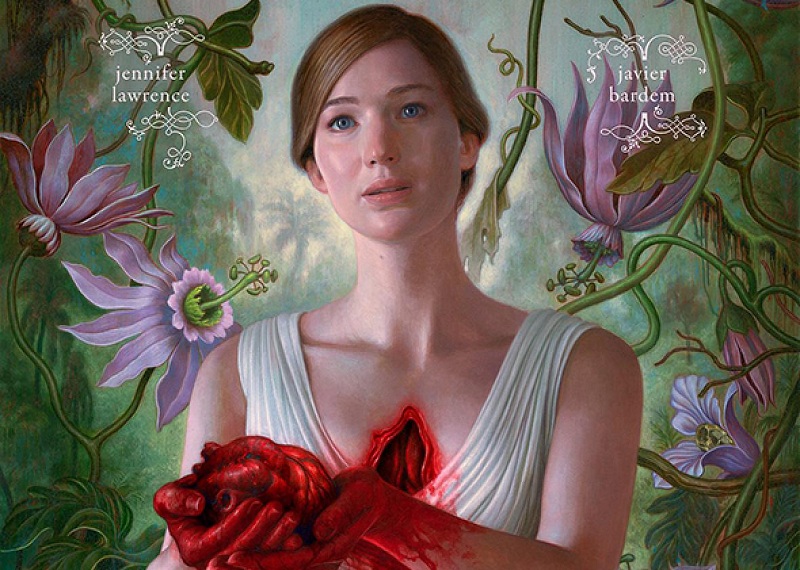 I thought it worth making a special mention of Darren Aranofsky's weird, surreal and utterly bizarre film for the very reason that nothing like this has been done in recent movie history. This is about as much of a piece of art as you can get in a movie and there are so many allegories and layers to interpret and dissect that I am still thinking about parts of this film. It's not the easiest movie to watch and not exactly something I would rush to see again purely because it takes so much out of you, but it certainly is clever if you're willing to go along with it and look past all that craziness for what it is truly trying to say.
---
Noelle
In terms of movie releases, it feels like 2017 was a pretty solid year. There were a load of mediocre efforts that could have been a helluva lot better (Justice League and The Mummy, I'm looking at you!), but few things truly offended with their awfulness.
Best movie of the year: Spider-Man: Homecoming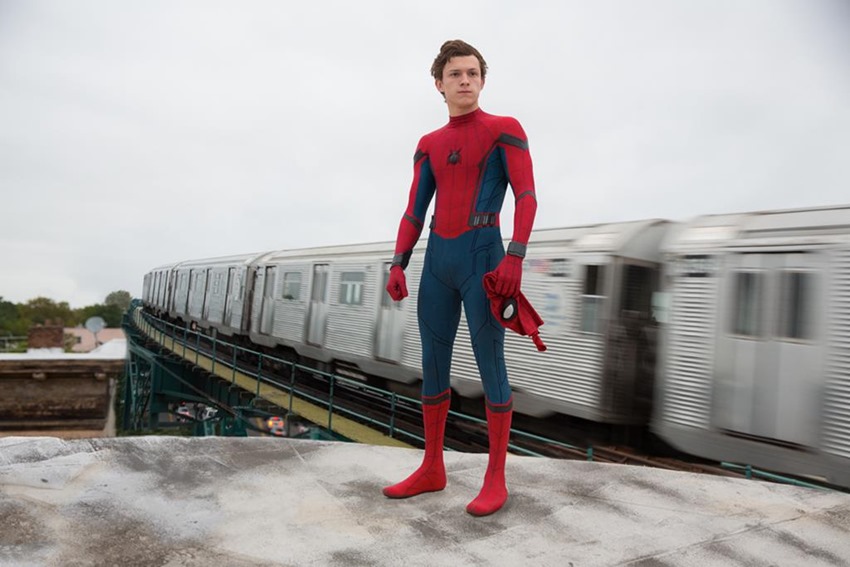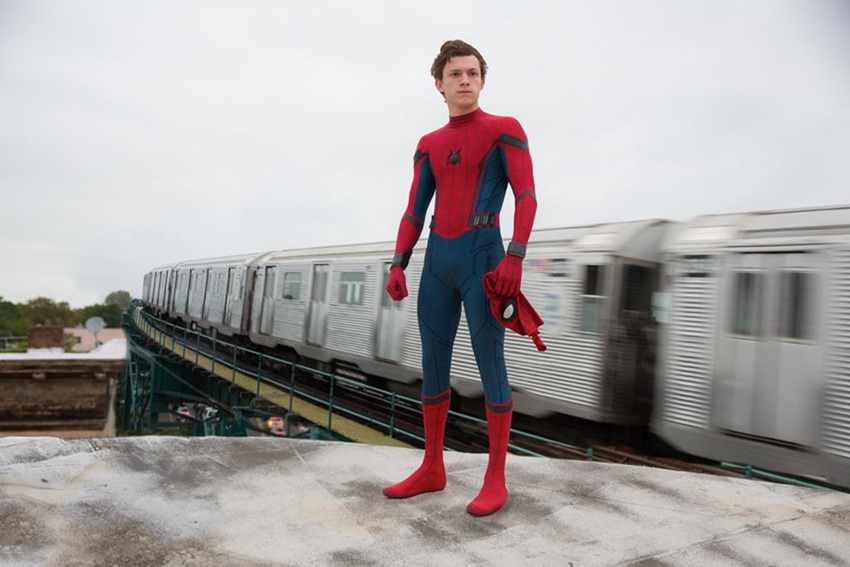 This is a tough one. Having just watched Star Wars: The Last Jedi last night, I feel like it's too early to include it here as I'm still absorbing it. And I missed the concluding chapter of Planet of the Apes. So, my top movie of 2017 (at least blockbuster-wise) is Spider-Man: Homecoming. Who knew a second reboot within five years would actually get things spot-on?
Spider-Man: Homecoming was charming, upbeat and authentic-feeling in its depiction of a contemporary high schooler with superpowers. Plus, the whole thing was elevated by its acting – Tom Holland, was delightful of course as dorky, Star(k)-struck Peter Parker, and Michael Keaton's grounded, low-key menace made Toomes the franchise's most credible villain.
When it comes to more pedigreed cinema, my special mention goes to Hidden Figures. This real-life tale of black lady mathematicians triumphing against the odds couldn't be beaten for feel-good vibes. You left the cinema with a big ol' smile on your face and maybe a few happy tears still lining your cheeks.
Worst movie of the year: King Arthur: Legend of the Sword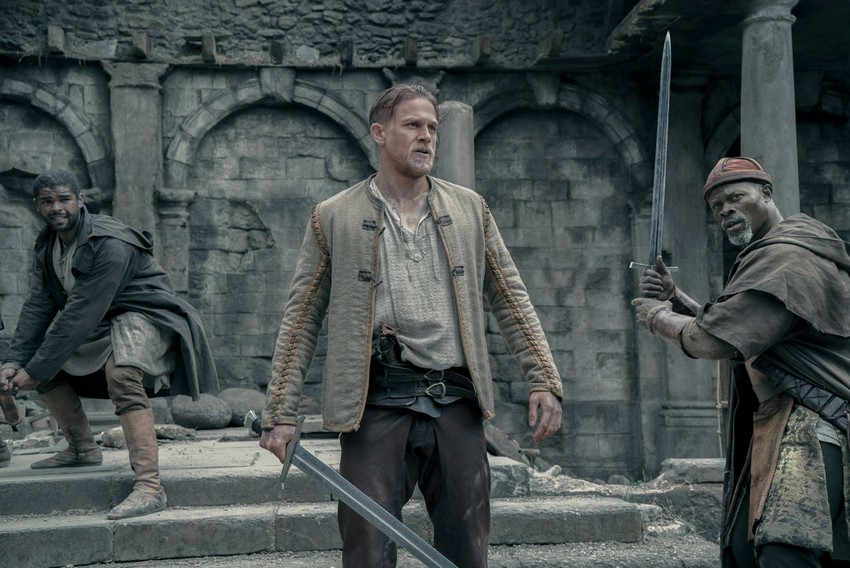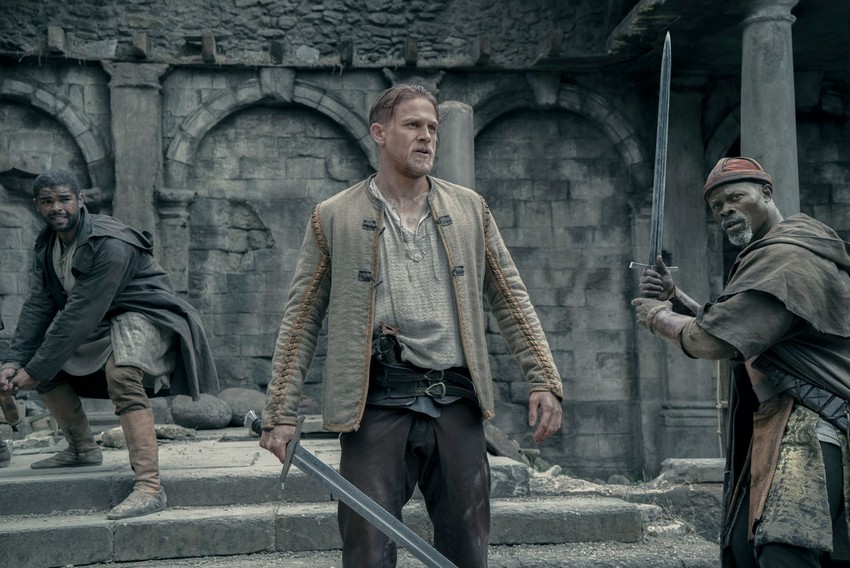 Well, I was all set to list Twilight rip-off Fallen as my worst movie of the year, except it turns out it debuted in December 2016 in South Africa. The same goes for the most recent Underworld, which was laughably cheap and nasty – but not unexpectedly so.
Having not seen the latest Transformers, and generally avoiding things I know I'd roll my eyes at, my worst of 2017 has to be King Arthur: Legend of the Sword, which evidently just slapped the Arthur name on a rejected video game script. The film had impressive visual flourish but otherwise this modern, gritty reimagining could stay at the bottom of a murky pond forever as far as I'm concerned.
Meanwhile, special mention goes to Rings for how skilfully this dull horror sequel avoided its well-advertised intention of bringing the franchise into the Digital Age. *Snore*
Most Significant Movie of the Year: Wonder Woman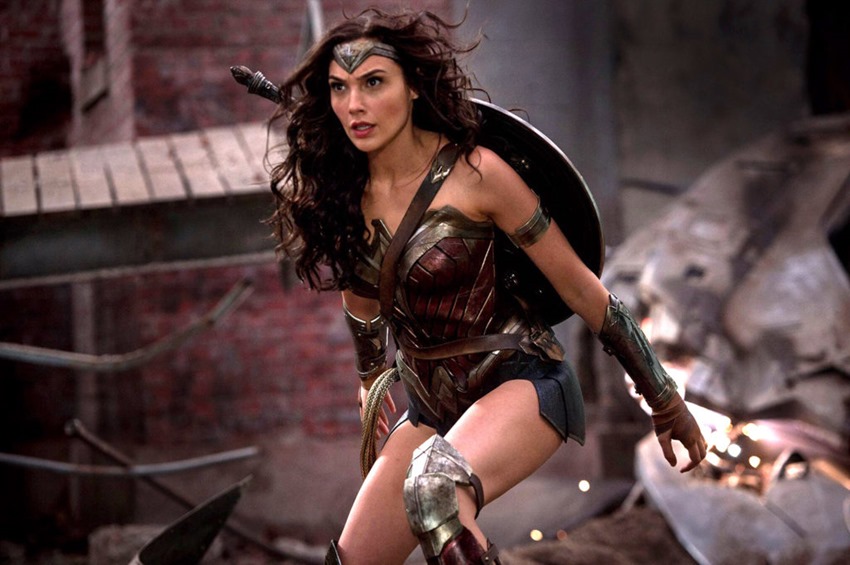 This special accolade must go to Wonder Woman for being possibly the most important, if not the best, blockbuster out this year. It made me feel as an adult how Christopher Reeve's Superman made me feel as a kid. Silly moustaches and monologues aside, it was magical and moving. It unquestionably affected me more than any other film this year, and I know it had the same inspiring effect on many women around the world, which translated into amazingly strong and consistent box office performance.
---
Tracy
Best movie of the year: Baby Driver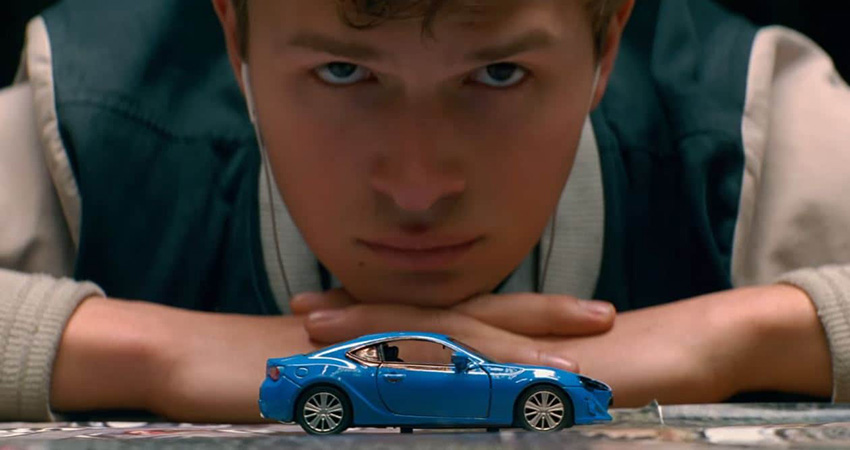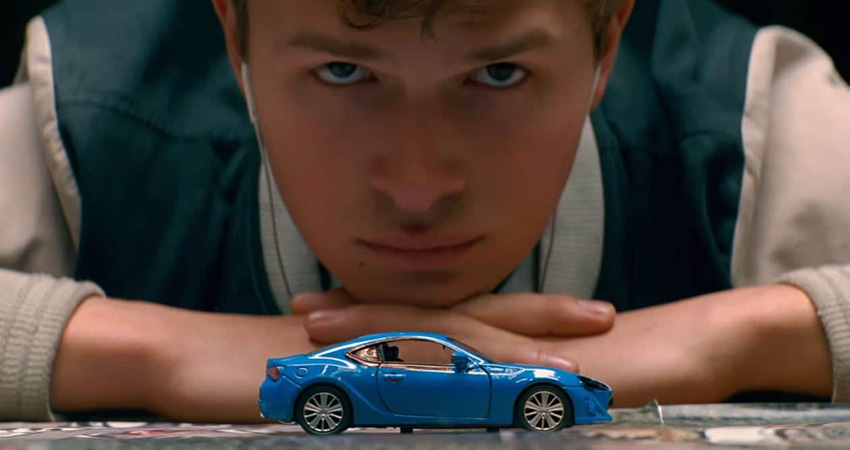 In a year that's contained an incredible amount of excellent movies, from the inspiring Wonder Woman to the relentlessly terrifying It, my choice for the best movie from 2017 was an still an easy one: Baby Driver. It was a spectacular, adrenaline-filled rush set to an eclectic and heart-thumping soundtrack, with star-making performances and the best car-chase choreography I've ever seen. Even then, the most delightful thing about Baby Driver was Edgar Wright's pure, unchained genius, firmly cementing Wright as one of my favourite directors.
Worst movie of the year: The Dark Tower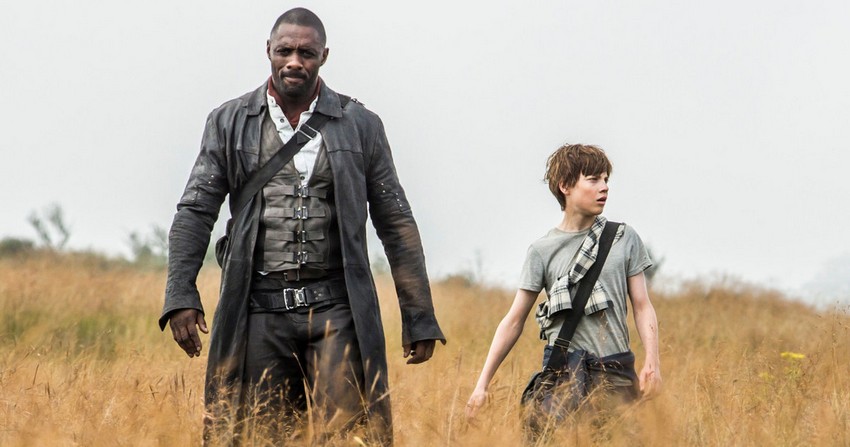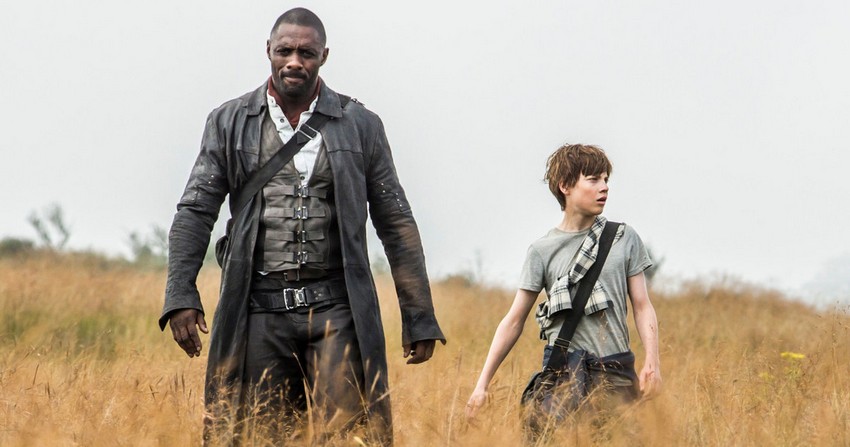 For a year that brought us so many excellent movies, 2017 still had some astonishingly terrible duds. It was difficult to choose which one was the worst, because they're all bad for different reasons. Resident Evil: The Final Chapter was a hot mess, The Great Wall was incomprehensible (for me at least), and Transformers: The Last Knight only got a 1 from me because someone didn't let me give it a 0. To be fair, I didn't expect any of the above to be particularly good, so my worst movie of the year "accolade" goes to The Dark Tower. A massive disappointment, The Dark Tower was a helter-skelter mess that treated its much-loved source material with reckless abandon. Lacklustre, uninspired and sometimes downright boring, The Dark Tower was my biggest letdown of 2017.
---
Trevor
Best movie of the year: Logan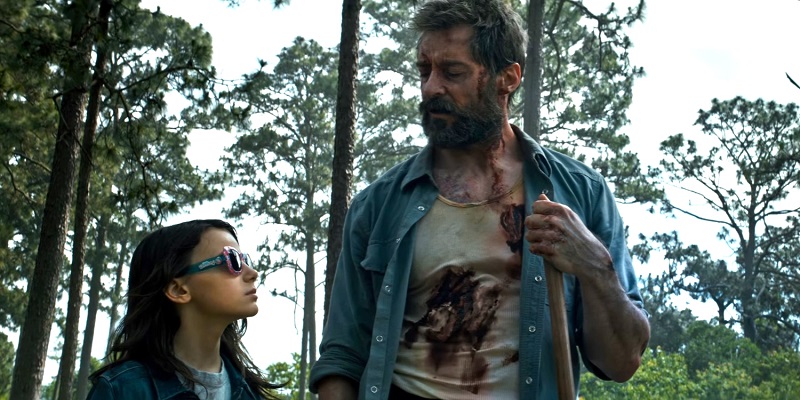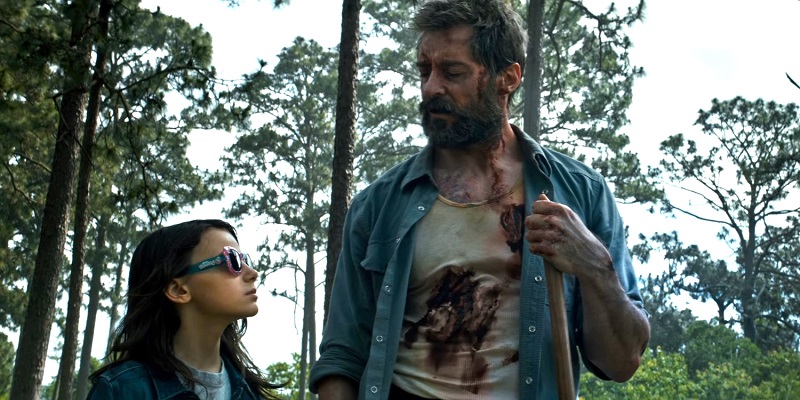 As everyone in the team chat can attest I have a big issue with comic book/superhero movies in general: that being while they are entertaining with their fisticuffs and explosions aplenty, I also find them quite shallow, consequence-less, and forgettable story-wise. Logan was a very different beast. Hugh Jackman's final (unless they manage to lure him back again) turn as Wolverine was both brutally violent and an emotionally draining affair. This was a superhero movie where the characters took centre stage, and take it they did with excellent performances from Jackman, Patrick Stewart, and newcomer Dafne Keen, and the parallels drawn between our heroes' journey and that of the old western gunslinger gave a rare look at the consequences of a violent life.
Worst movie of the year: Baby Driver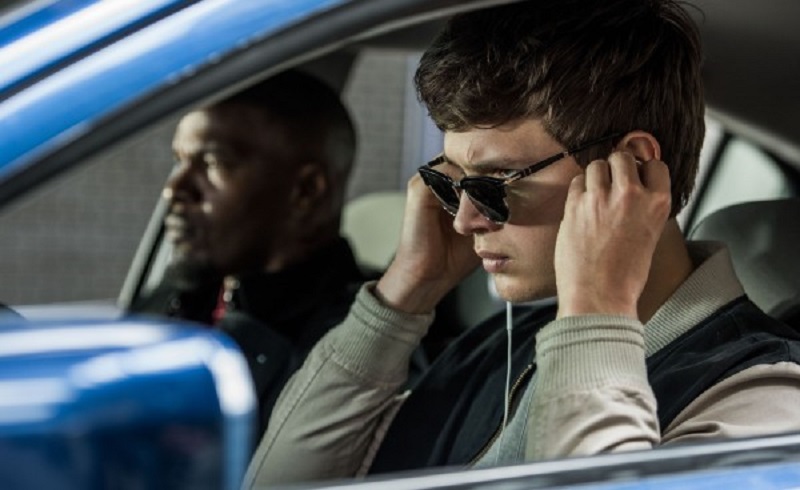 Okay let me rephrase and explain before everyone tries to kill me. I don't think Baby Driver was the worst movie that I've watched this year, that honour goes to The Mummy, but it does stand out as the most disappointing to me. There's a lot to like about it: the driving scenes are fantastic, the villains are an entertainingly eccentric bunch, the soundtrack was great, and the opening title sequence was absolutely brilliantly filmed. But I found lead Ansel Elgort to have all the charisma of a brick and had no interest in his story or budding relationship, and the clever camera trickery to be vastly overdone – I can remember one point actually shouting at the screen for the camera to stop spinning and swooping around because it was too distracting.
---
Kervyn
Best movie of the year: Blade Runner 2049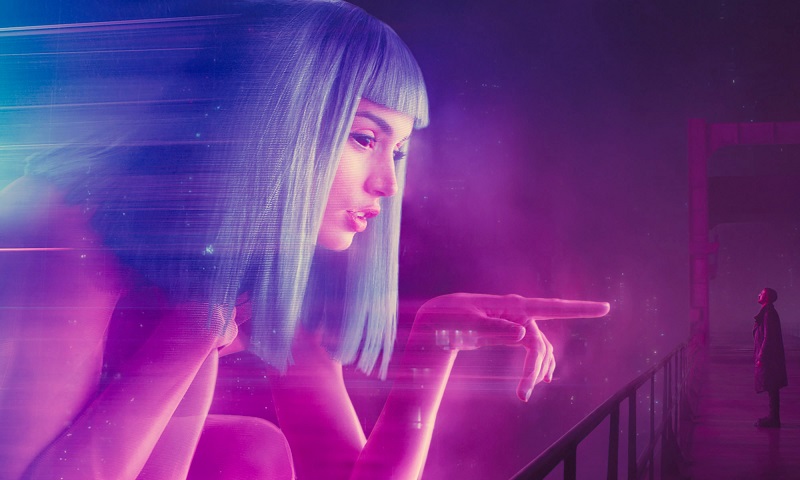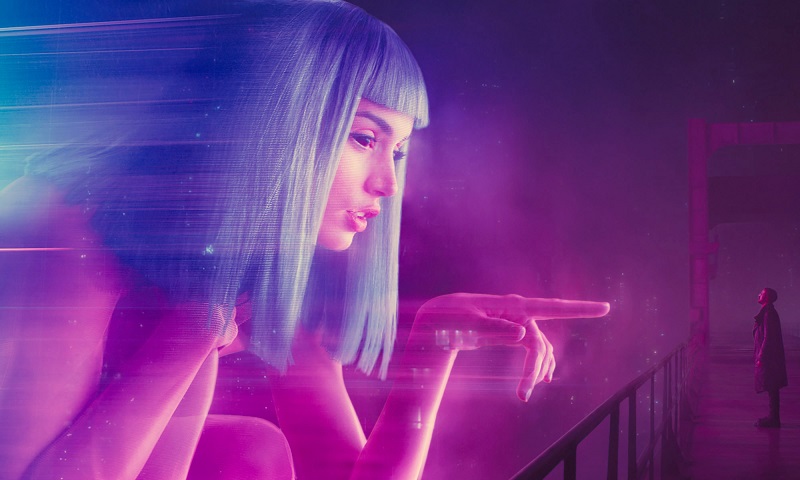 Darryn is the WWE enthusiast around these parts, but I feel like Vince McMahon is the only person that can help me illustrate the emotional journey I went through when it comes to Blade Runner 2049. From the time it was first announced that Hollywood would be reviving the world of Ridley Scott's seminal sci-fi classic Blade Runner, 35 years after the original was released, to me learning that modern maestro Denis Villeneuve would be directing to seeing the first trailer and then watching the actual movie, this is what I went through: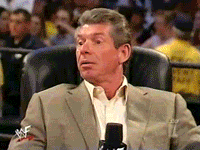 In a word, Blade Runner 2049 was mindblowing. Gorgeous, intelligent, captivating, emotional, astute, thought-provoking, meticulously engineered – those are some more words. It was pitch-perfect filmmaking with every single person involved in this production firing on all cylinders. Hell, there were cylinders in here that we didn't even know could be fired. It's nothing short of a masterpiece!
Worst movie the year: Transformers: The Last Knight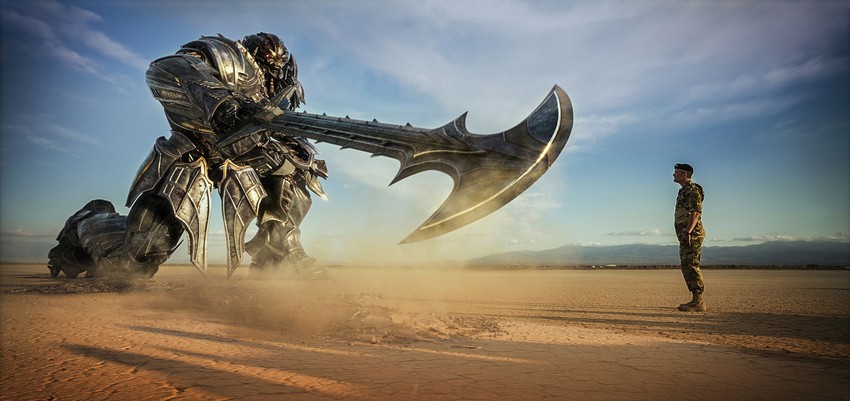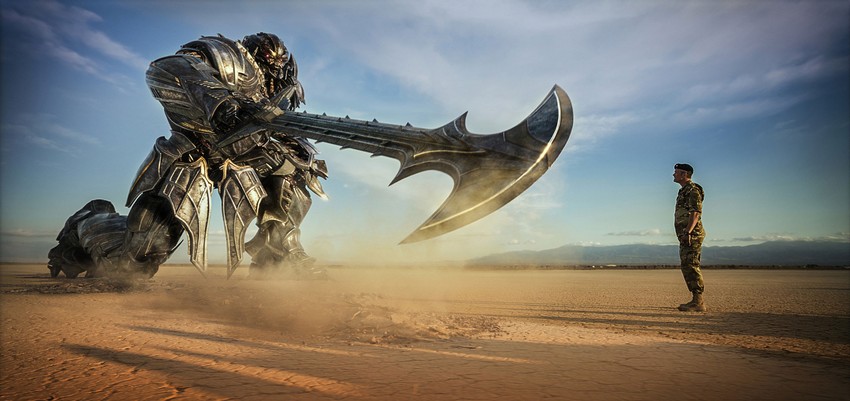 If I could give Transformers: The Last Knight any kind of compliment, it would be that yes, it is indeed a movie. There really are people being paid to pretend to be other people and do stuff dictated to them by somebody else while some other people with a camera film it. So, good on them for that. However, the actual execution of each of those tasks would be a joke except that these people clearly don't understand comedy either.
I thought we had reached peak franchise badness in Transformers: Age of Extinction when director Michael Bay and his team of writers went out of their way to include a scene in the movie that justified statutory rape. Somehow I was wrong. This movie is the cinematic equivalent of watching your mean, paint-licking cousin – you know, the one who the whole family knows is one day going to grow up to be a serial killer but nobody wants to say anything – take your favourite toys and proceed to smash them together into smithereens, his actions punctuated by unintelligible screeching and cackling as he watches you cry. Also, your cousin is actually a 10-year old little girl who has been forced to dress and act sexy for the camera.
Does that analogy actually make sense? Probably not, but neither does Transformers: The Last Knight.
Greatest WTF movie of the year: mother!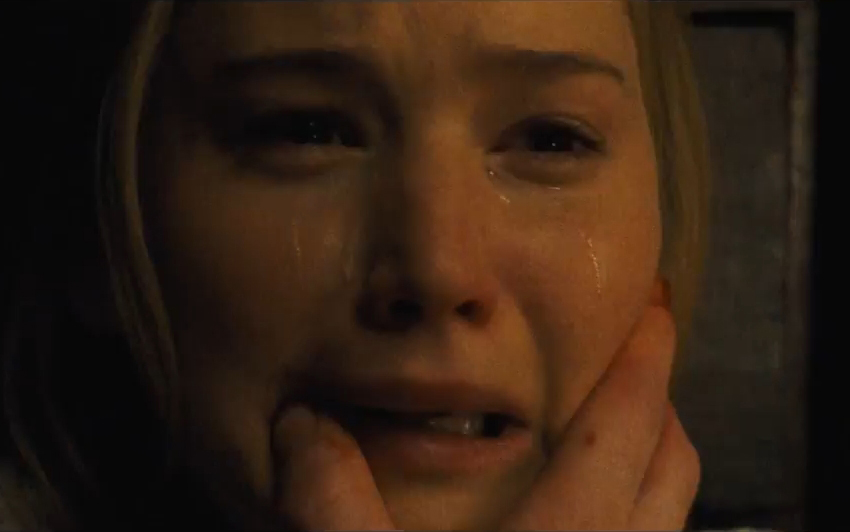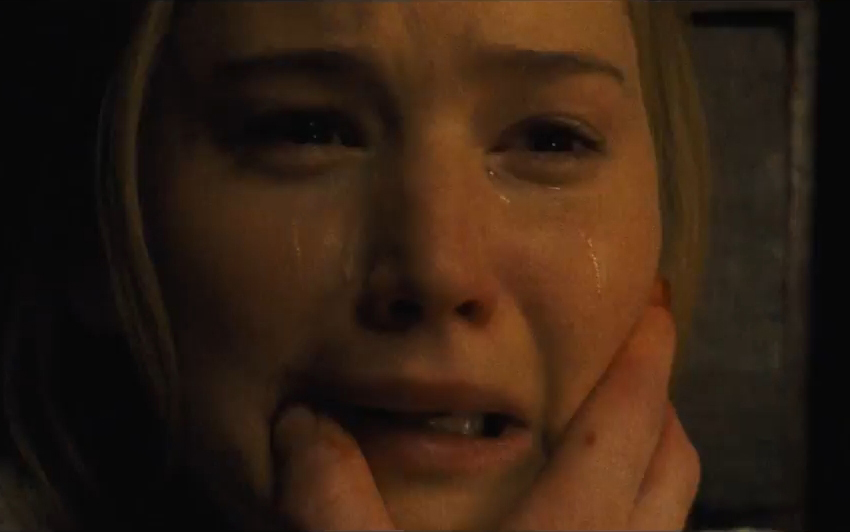 It's been more than a month since I watched mother! and I still can't get it out of my brain. What filmmaker Darren Aronofsky did with his enigmatic, divisive movie is Art with a capital A. There's simply no other way to put it. Like all art though, it is extremely subjective. Some are going to hate it, some are going to love it, some are probably going to have thrashing nightmares from it.
In an industry that is more often than not concerned with just making the safe call to ensure maximum returns, mother!'s bonkers WTF-ery places raw, unbridled creativity at the forefront of filmmaking which has it tower above its peers. That's if it actually has peers, as there's simply nothing else like it out there. The longer I've thought about it the more I've come to fall in love with its horrific, malevolent genius. This is a film that will be studied and dissected by cinephiles for years to come.
Last Updated: December 15, 2017