I'm not much of a boxing fan, but there is something about boxing movies that I am drawn to. Few sports can capture that spirit of a true fighter quite like boxing and so I guess it should come as no surprise that many of the best sport's dramas revolve around that branch of pugilism. Ben Younger's Bleed for This (out now on DVD) sets out to continue this trend and while it might not compete with many of the genre classics like Rocky and Raging Bull, it does enough to deserve attention, presenting a well-executed and wholly enjoyable film.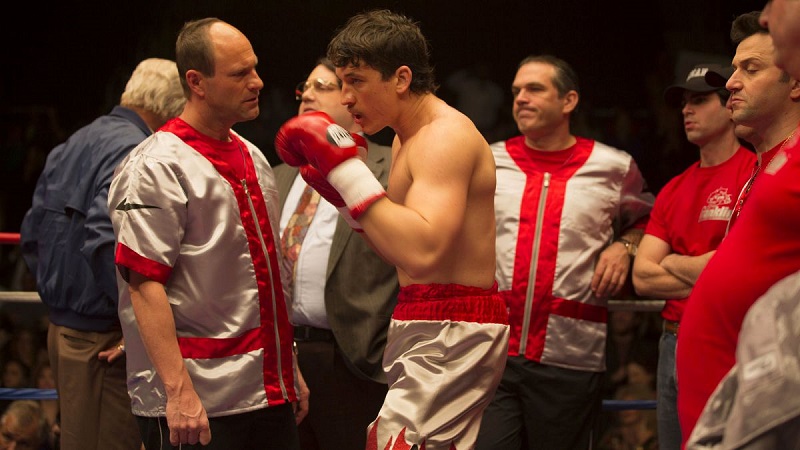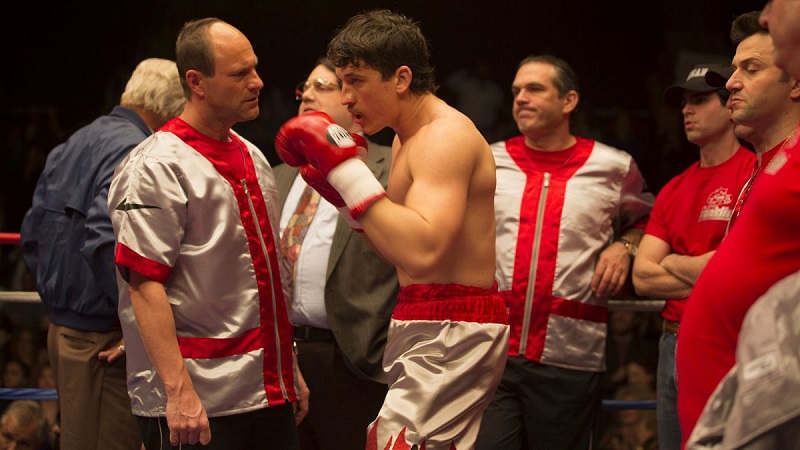 Bleed for This follows the true story of Vinny Paz (Miles Teller), a typically arrogant and cocky boxer who overcomes a tragic accident that sees him with a broken neck and little chance of walking again – to become a world champion boxer. Vinny is not a one-man show though and along the way needs some inspiration from his very supportive family (Ciaran Hinds and Katey Sagal as his parents) and an equally troubled and yet persistent coach Kevin Rooney (Aaron Eckhart) to find the inner strength to rise above his circumstances. It's an underdog story that despite being littered with genre clichés keeps you rooting for the protagonist and their triumphant rise from the doldrums.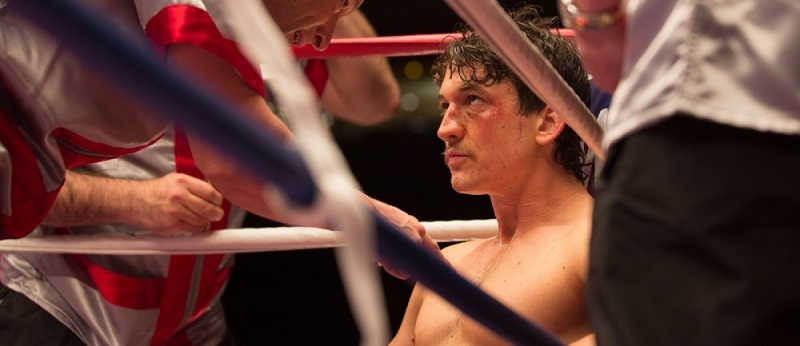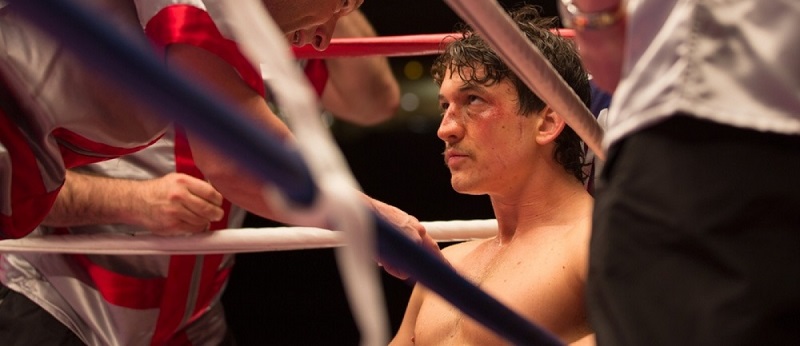 Much of the heart of the movie lies in the performance of its cast, superbly centred by Miles Teller who truly embodies the character of Paz in this film. It's a performance that is not only an incredible physical transformation for the actor but emotionally explores Paz's highs and lows as well. That you feel so strongly about him is all down to the magic of Teller's performance. While the whole cast in general plays their hands in supporting Teller in his role, its Eckhart's Rooney who stands out with his hard-edged north-eastern accent and solid portrayal of the troubled coach matching Teller's performance jab for jab in emotional intensity.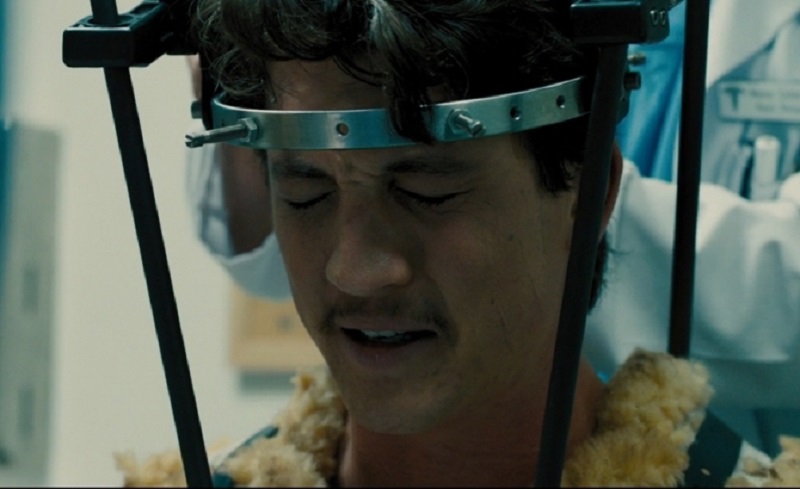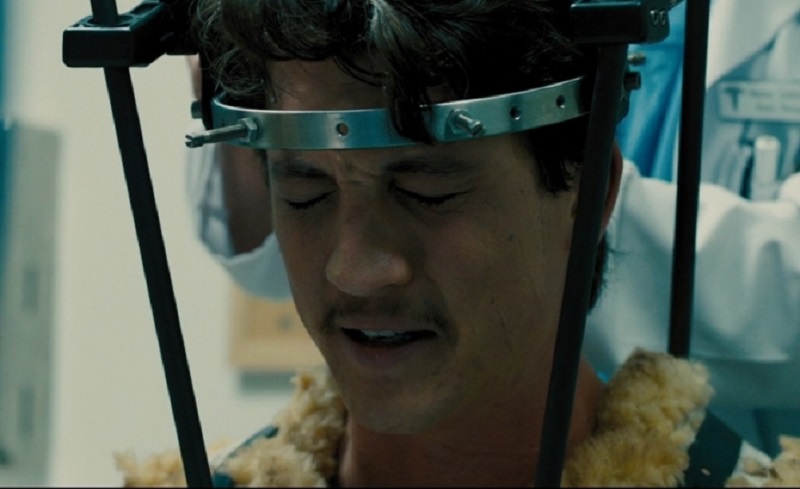 The characters would not have been allowed to shine if it weren't for Younger's inspiring and quotable, yet raw screenplay that holds no punches to the darker aspects of its characters. This foundation provides them each with many great scenes to explore both characters' high and lows with suitable nuance.  Younger's direction also proves equal to the fight and sets up some beautiful camera shots and well-choreographed boxing action that keeps the intensity of the film up. The cinematography by Larkin Seiple also adds powerfully to the emotional tone, being as bleak as it is beautiful in many moments.
Bleed for This is not without its flaw, which do prevent the film from taking on many of the classics in the genre. This is especially true in some of the latter moments where it loses its punch trying to explore its characters further. While it gives good, hearty exposition , it slows the film down a little unnecessarily and robs the story of some of its flow, before – much like Paz himself, it returns to pack a hearty blow with its ending.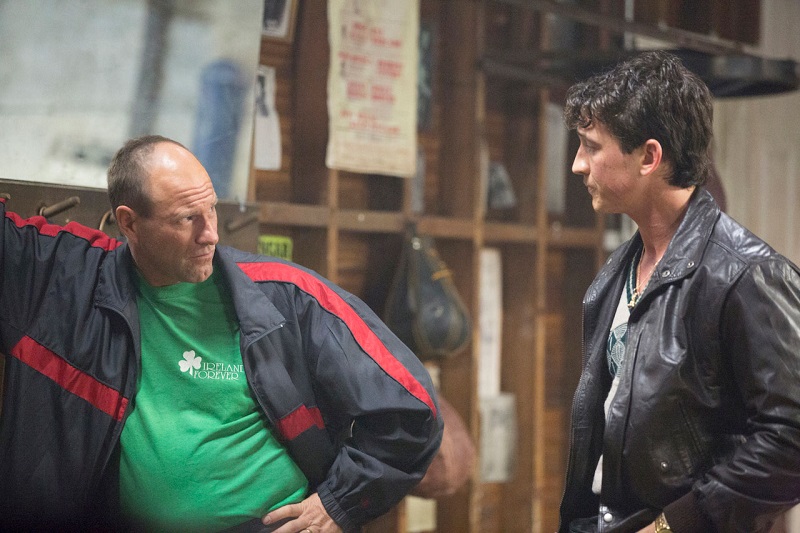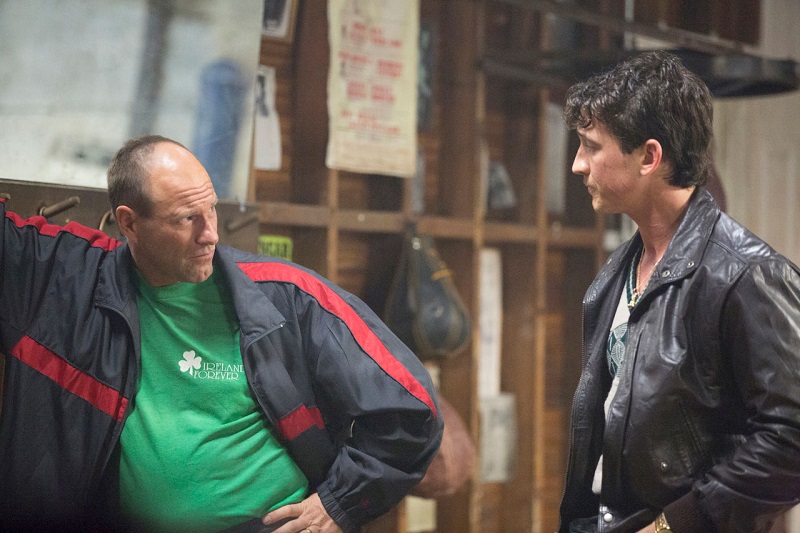 It also perhaps draws a little too much from films like Rocky in its approach to storytelling and while it never stops being entertaining, it doesn't feel original in its approach. This is not a movie that is trying to thrive on ingenuity and much of the enjoyment of Bleed for This comes in its strong execution.
If you are a fan of boxing or inspiring underdog stories, then this is definitely a film worth picking up. It doesn't break boundaries and has a sense of familiarity to it. But when that familiarity is from some of the greatest sporting movies ever made, it's no bad thing. Much like Vinny Paz himself, this is a film that punches hard and goes the distance.
Last Updated: September 21, 2017