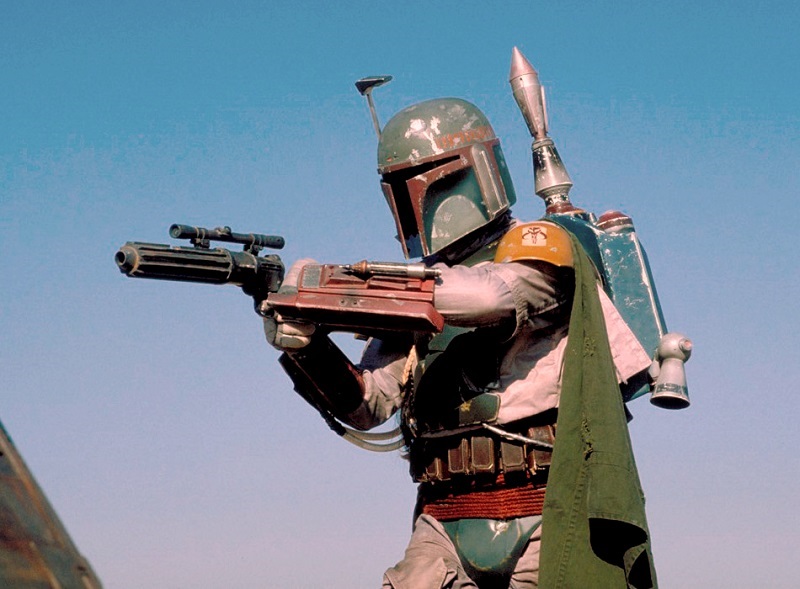 Boba Fett is boring. There I said it. Despite my raging Star Wars fanboyism, I've never understood the irrational fervour surrounding the Mandalorian bounty hunter who had literally been more cool armour design than character in his appearances in George Lucas' original trilogy (appearances that ended with him embarrassingly being eaten by the Sarlacc). And so I was not exactly excited when the first rumblings were heard that Lucasfilm was planning a standalone Boba Fett movie. In fact, I thought it was a pretty bad idea. And it would seem that Lucasfilm now agrees.
Kathleen Kennedy just confirmed to me Boba Fett movie is 100% dead, 100% focusing on THE MANDALORIAN #StarWars

— ???? (@ErickWeber) October 26, 2018
During an Oscar campaign event for Black Panther, film journalist Erick Webber interviewed Lucasfilm President Kathleen Kennedy who revealed that the Boba Fett movie is now "100% dead". This would seemingly confirm reports from earlier in the year that parent company Disney was axing all future standalone Star Wars movie projects after the unprecedented box office failure of Solo: A Star Wars Story. It has to be pointed out though that the Boba Fett movie had actually never officially confirmed as being in production, but we know that originally Lucasfilm wanted Chronicle's Josh Trank to helm it before his on-set antics during filming of Fantastic Four (which was produced by Star Wars collaborator Simon Kinberg) got him booted. Most recently, it had been rumoured that Logan's James Mangold had been tapped to write and direct, which admittedly did buoy my expectations, but the filmmaker later revealed that he was not attached, seemingly suggesting that it was the increasingly more toxic portion of the Star Wars fanbase that drove him off.
This doesn't necessarily mean that we won't ever see that iconic Boba Fett armour on screen again though. As per Webber's tweet about the now-scrapped project, Lucasfilm is shifting its focus to Jon Favreau's upcoming live-action Star Wars TV series The Mandalorian. As the name implies, the show will be dealing with a member of Boba Fett's warrior people… or maybe not. It's been hinted strongly that the lead character (who we suspect may be played by Pedro Pascal) may, in fact, be Cobb Vanth, a minor character from the Star Wars Aftermath novels that finds Boba Fett's old armour and uses it to set himself up a space lawman of sorts. Hopefully, he does something more than just look cool and die.
Last Updated: October 29, 2018