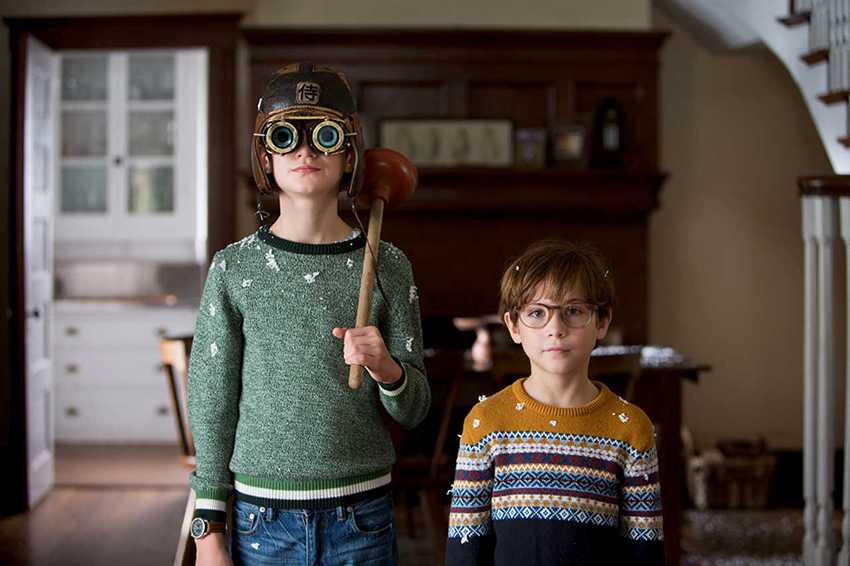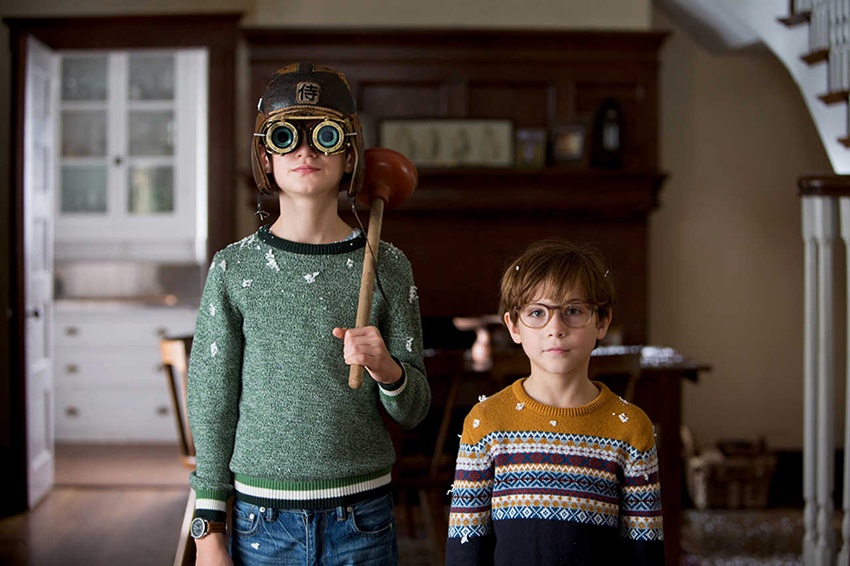 Colin Trevorrow has had one of the more interesting career trajectories of recent times. The filmmaker kicked off his career with the low-budget indie flick Safety Not Guaranteed, a quirky dramedy with light sci-fi leanings that was a minor critical darling on the film festival circuit. Somehow though that was enough to convince Universal that he had the directing chops to resurrect the Jurassic Park mega-franchise with 2015's Jurassic World.
Though that movie had a mixed critical reception (we mostly enjoyed it), it was box office smash, breaking several records on the way to its monstrous $1.67 billion global haul. That led to him landing an even bigger gig in Star Wars: Episode IX. However, that hotly anticipated movie only hits our screens in 2019, so in the meantime Trevorrow is doing what first got him invited to the dance: a quirky low-budget indie dramedy.
The Book of Henry is that movie, a film about a single mother (Naomi Watts) and her genius 11-year old son (Jaeden Lieberher), and how he takes care of everybody around him. And that includes possibly doing something rather drastic to protect the new girl next door, played by young dancing sensation Maddie Ziegler. And you can check it all out in the first trailer that was released last night.
Sometimes things are not always what they seem, especially in the small suburban town where the Carpenter family lives. Single suburban mother Susan (Naomi Watts) works as a waitress at a diner, alongside feisty friend Sheila (Sarah Silverman). Her younger son Peter (Jacob Tremblay) is a playful 8-year-old. Taking care of everyone and everything is Susan's older son Henry (Jaeden Lieberher), age 11. Protector to his adoring younger brother and tireless supporter of his often self-doubting mother – and, through investments, of the family – Henry blazes through the days like a comet. Susan discovers that the family next door, which includes Henry's kind classmate Christina (Maddie Ziegler), has a dangerous secret – and that Henry has devised a surprising plan to help. As his brainstormed rescue plan for Christina takes shape in thrilling ways, Susan finds herself at the center of it.
I actually watched and enjoyed Safety Not Guaranteed and this very much seems to be hitting some of those same quirky charming notes, but with an added darkness and intensity to it as well. Also, after his utterly sensational breakout performance in the Oscar-winning Room, I will pretty much watch anything Jacob Tremblay stars in. Not to mention the always awesome Sarah Silverman also co-starring.
The screenplay for The Book of Henry was actually penned by acclaimed American crime novelist Gregg Hurwitz. Although I haven't read any of his novels, he has has also written some great comics for Marvel and DC, so that's another reason why I will definitely be checking out this one when it releases on June 16.
Last Updated: March 31, 2017