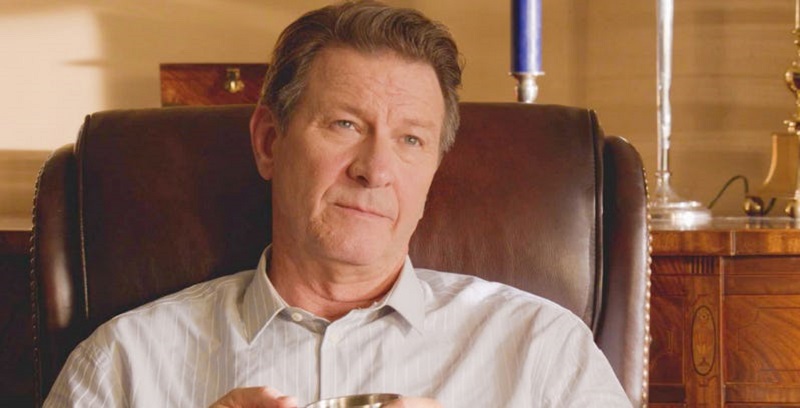 We finally got a first look at what the Joker looks like without his makeup on with a snap of Joaquin Phoenix in the Joker origin movie. And while the film has already started filming for its 2019 release date, one casting question has not quite being solved following Alec Baldwin's rapid departure from the movie as Thomas Wayne, the billionaire father to the man that will eventually become the Joker's arch-nemesis, Batman.
Well, much like the Dark Knight's remarkable sleuthing skills, consider this a mystery now solved to as ComicBook.com is reporting that Brett Cullen has been cast in the important role of Thomas Wayne for the still-untitled feature film. While veteran character actor Cullen – one of those actors where you may not know his name, but you've definitely seen his face – is no doubt a solid actor, he is significantly less of a drawcard than Baldwin. Considering filming has already started on the movie though, the studio was not looking for another big name with a busy schedule, but rather any capable and respected actor that could take on the role. Still, Cullen is a decent find and should do a good job in playing a role that has been described as Trump-esque.
We also don't know exactly how big a role the character of Thomas Wayne is in the movie. It's a movie that is set to be firmly fixed on the Joker but obviously may also lead to showing the rise of the Batman. Or, more importantly, the murder of Thomas and Martha Wayne in front of the young Bruce that leads to his desire to become the Dark Knight that everyone has come to love and which Darryn still believes he is.
The Joker origin film is directed by Todd Philips and will also star Robert De Niro, Zazie Beetz, Marc Maron and Frances Conroy. It's set to be a dark take on the character, more akin to Heath Ledger's portrayal of the character in Christopher Nolan's The Dark Knight than the recent cartoonish character we got from Jared Leto in Suicide Squad. Thank goodness for that.
Last Updated: September 18, 2018