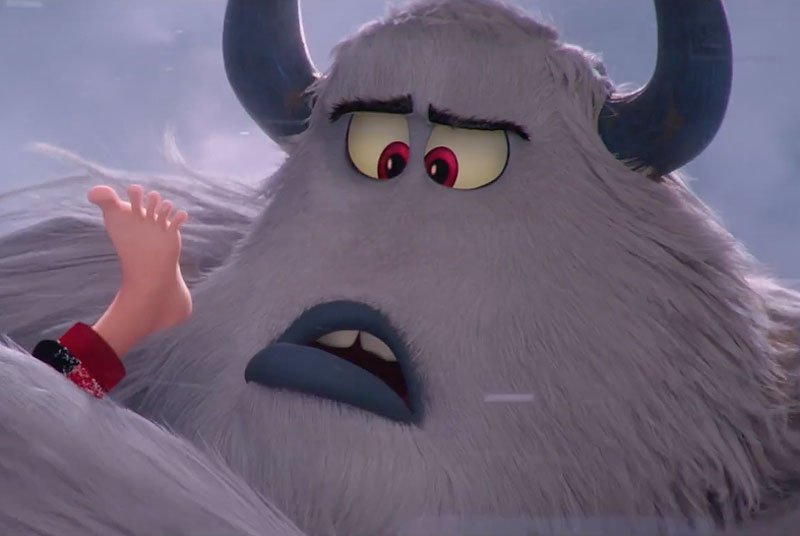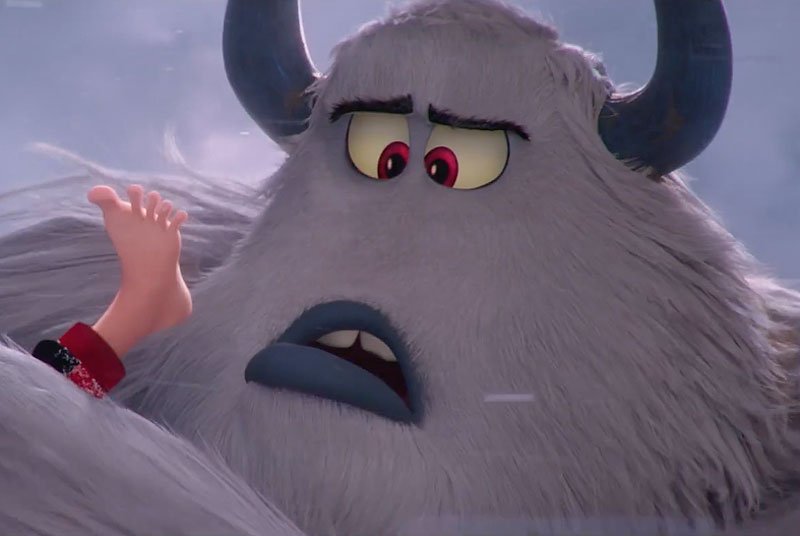 It is 2017 and there are still thousands of people legitimately hunting for abominable snowmen. Look, I have about as big an imagination and sense of adventure as you can get, but sooner or later you have to realize that monster stories are just that: Stories. Luckily though, those stories have also inspired Smallfoot a surprisingly funny and unexpected spin on the whole yeti myth.
The upcoming animated feature film sees Channing Tatum – this time not needing his abs, but somehow still as charming – as a yeti named Migo who along with the rest of his secretive abominable snowpeople thinks that a "smallfoot" aka a human being is just a story. That is until Migo actually accidentally stumbles across one named Percy (James Corden) out in the world, upsetting everything the yeti thought they knew about the world. It's a delightfully silly take on the yeti myth, and one that actually looks rather funny based on the first teaser trailer which was released earlier this morning.
The film is directed by Karey Kirkpatrick, who won an Annie Award (a huge awards show for animated films and not an award issued by a singing, redhead orphan girl) for 2006's Over the Hedge and received Annie nominations for his screenplays for 2000's Chicken Run and 1996's James and the Giant Peach. I'm a huge fan of the latter two films (I will admit, I haven't seen more than the few random scenes of Over the Hedge that I've caught on TV), so I'm definitely on-board for this. Kirkpatrick was also behind the screenplays for Charlotte's Web, The Spiderwick Chronicles and The Smurfs 2, so make of that what you will.
Along with the trailer, Warner Bros. has also released a slew of character posters for Smallfoot which you can check out in the gallery below.
Besides Tatum and Corden, Smallfoot also boasts the voice talents of Zendaya, Common, NBA star LeBron James, Gina Rodriguez, Danny DeVito, Yara Shahidi , Ely Henry, and Jimmy Tatro. It is scheduled for release on 28 September 2018.
An animated adventure for all ages, with original music and an all-star cast, Smallfoot turns the Bigfoot legend upside down when a bright young Yeti finds something he thought didn't exist—a human. News of this "smallfoot" brings him fame and a chance with the girl of his dreams. It also throws the simple Yeti community into an uproar over what else might be out there in the big world beyond their snowy village, in a rollicking story about friendship, courage and the joy of discovery.
Last Updated: November 23, 2017