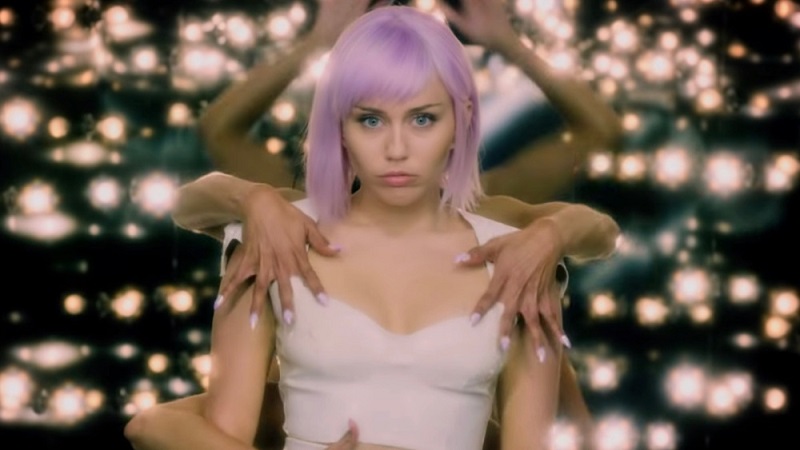 Netflix gave us a brief glimpse of what we can expect in their forthcoming Black Mirror season arriving on June 5th last week. However, in that news, it was also announced that the show has had its episode count reduced from the 6 episodes of the last two seasons, back to the 3 episode count from the first two seasons. It's a surprising decision that is likely to upset some fans who have been craving for some more of its mind-messing shenanigans since the last season aired in 2017 (excluding the release of the interactive film Bandersnatch last year).
Sometimes though, less is more and the hope for these new episodes is that they have all increased in quality now that the season tally has been reduced. Well, we may have our first chance at finding an answer as Netflix has just released separate trailers for each of the three episodes, along with some information on the cast and plot of each. And before you worry about spoilers, these trailers are all ambiguous enough to make sure we still have no clue what to really expect.
Smithereens
Smithereens stars Andrew Scott as a cab driver with an agenda who picks up a passenger played by Damson Idris, before their day quickly spirals out of control – which, judging by the trailer, is caused by Scott's character's obsession with society's obsession with their phones. Topher Grace will also star in an unknown role.
Rachel, Jack and Ashley Too
Rachel, Jack and Ashley Too (reportedly filmed in Cape Town) is about a lonely teenager who longs to meet her favourite pop star whose seemingly charmed existence isn't as amazing as it first appears. Throw in an AI-driven doll and things certainly look interesting. I may have figured the plot to this particular show, but I'm still keen to see how it plays out anyway. The episode sees Miley Cyrus playing the pop star in question. Cyrus is joined by Angourie Rice and Madison Davenport.
Striking Viper
Striking Viper tells the tale of two estranged college friends whose reunion later in life triggers a series of events that could change their lives forever. There are clear issues of fertility and the role of social media in the lives of people that also come into play here. The episode looks a lot more nostalgic and intense than the rest but is also the most star-studded of the episodes featuring Anthony Mackie, Yahya Abdul-Mateen II, Nicole Beharie, Pom Klementieff and Ludi Lin.
They may be a shortened series, but I am certainly on-board for each of them. The nice thing with each of these episodes is just how diverse they are from each other. It's clear there is a lot more going on in each episode that the trailers don't let on and with Black Mirror's penchant for big twists, there is the potential for many shocks along the way.
Considering the usual high-quality of Black Mirror episodes, I can't wait.
Last Updated: May 22, 2019