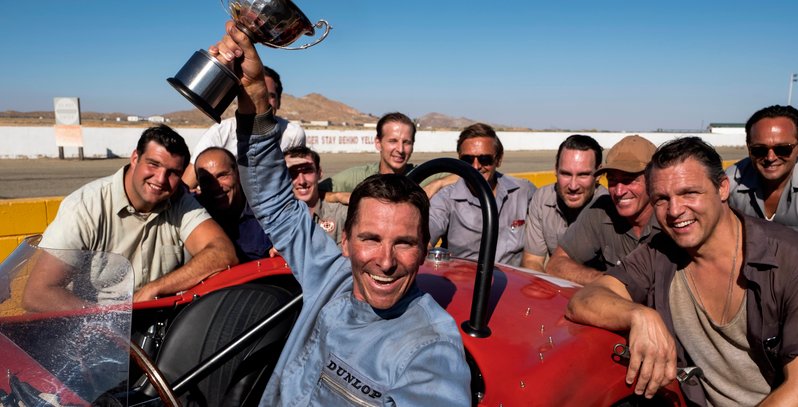 Motor racing is about more than just fast cars, gutsy driving and high-speed crashes. A lot of people might not realise that it takes a team of people many hours, weeks and months to put together the right combination of parts to build a racing car that is not only quick, but suits the required conditions and the style of a race. It the ultimate team sport that challenges the best of friendships and relationship in its quest for cutting every milli-second possible.
In James Mangold's upcoming film, Ford v Ferrari, the friendship that'll be put to the test is that of Carroll Shelby (Matt Damon) and driver Ken Miles (Christian Bale) who are out on a mission to do what no one thought as possible at the time. Beat Ferrari at Les Mans. To do so though they will need to not only challenge their friendship but tackle the internal politics that makes Ford the company it is as they go all-out to find every way of making a better, faster car.  
Well regardless of what happens with the racing on-screen, this movie has already won my heart and could be in a position to win many other awards coming award season next year. Can someone just hand Christian Bale an Oscar already because he seems to eat up every scene and piece of dialogue in this brief trailer for the movie.
It's not just the fantastic acting on display here though that makes this movie so captivating but the right balance of character drama, intrigue, incredible racing action and even comedy that leads to believe that Mangold has found the perfect balance in telling the ultimate racing movie. A genre which sadly there are too few excellent examples of. If this new trailer for the film is anything to go by though, then we could quite possibly have the best racing movie in ages come our way when Ford v Ferrari releases on November 15th.
Last Updated: September 16, 2019