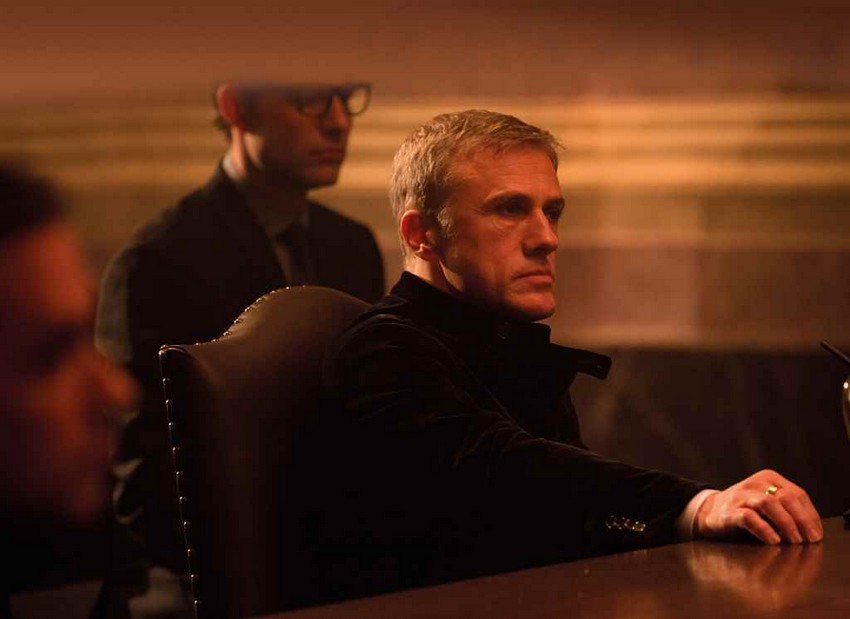 I guess it's not only James Bond that gets to live twice, as a new report claims that Christoph Waltz will be reprising his role as Ernst Stavros Blofeld in the upcoming, still-untitled 25th James Bond movie. Waltz's Blofeld was last seen at the end of Spectre where Daniel Craig's Bond left him scarred and beaten on a London Bridge about to be arrested.
Since that 2015 film's ending, rumours had swirled several times that the Oscar-winner was in talks to play the villain on-screen again, but with production of the next film going through several tumultuous delays and the focus shifting to Craig and whether he would strap on the Walther PPK again, Waltz's name quietly slipped out of the conversation. However, UK film journo Baz Bamigboye, who has undoubtedly become the premiere scooper when it comes to James Bond movie news, reveals that Waltz was spotted filming on the untitled production's Pinewood Studios set, although the actor apparently attempted to keep it a secret.
The franchise's most iconic villain, Blofeld was originally glimpsed on-screen in shadows, often just with his hands stroking his white cat being visible. Blofeld was finally shown fully in 1967's You Only Live Twice, portrayed by Donald Pleasance. Telly Savalas would then play him in 1969's On Her Majesty's Secret Service (my favourite incarnation), while Charles Gray would take up the role in 1971's Diamonds Are Forever. Max von Sydow also played Blofeld in the non-EON produced Thunderball remake Never Say Never Again in 1983.
The character of Blofeld, with his tropes of cat stroking, Mandarin suits, and elaborate monologuing, would become a pop culture phenomenon, so when Waltz was cast to play him again in Spectre it was met with quite the reception. Unfortunately, Spectre ended up being a lacklustre Bond effort overall and didn't really give Waltz the best material to work with. With the brilliant Cary Fukunaga (True Detective, Beast of No Nation) at the helm of Bond 25, hopefully that can change. What we now know will change is Blofeld's villainous pecking order.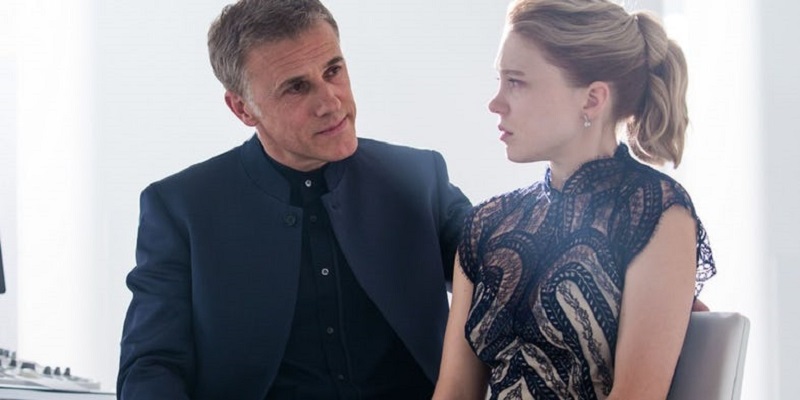 As you may recall, Oscar-winner Rami Malek has already been cast as Bond 25's villain, some form of terrorist (not a religious fundamental terrorist though). That aspect of the film is not changing. The Playlist's Rodrigo Perez apparently had some insight into the film's script from Robert Purvis and Neal Wade and claims that Blofeld will be taking on a secondary villain role similar to Hannibal Lecter in Silence of the Lambs. According to the report, Lea Seydoux's returning Bond-love interest, Madeleine Swann, would be "visiting [Blofeld] in prison and trying to mine him for information about Malek's sadistic character". Perez does make sure to point out that since Purvis and Wade's script has reportedly been tweaked by Scott Z. Burns and Phoebe Waller-Bridge, things could have changed slightly, but Waltz will definitely not have as significant a role as Malek. Interesting.
Bond 25 (which I hope gets an official title soon so that I can stop calling it by that clumsy name) is currently in production and is scheduled for release on 8 April 2020.
Last Updated: July 12, 2019