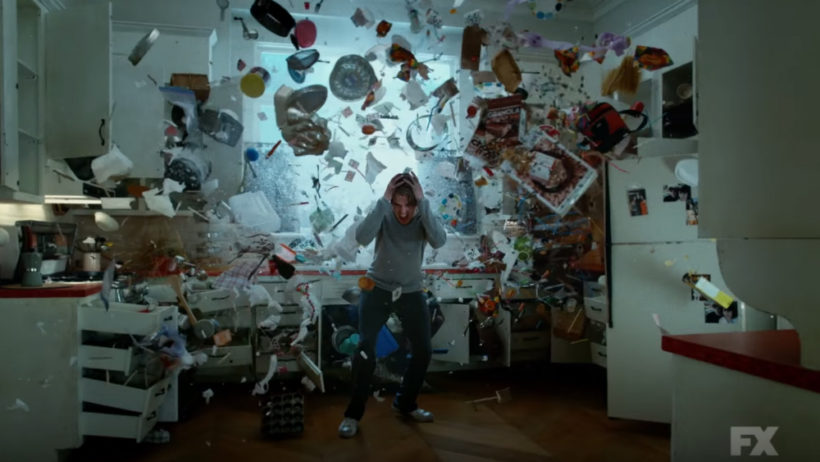 Fox Studios may have decided to skip Comic-Con this year as a response to last year's piracy issues, but that doesn't mean that we didn't get any mutant action at the expo (Or should that be X-po?). X-Men spinoff TV series Legion made its Comic-Con debut on Saturday during Marvel's Cup of Joe panel with chief creative officer Joe Quesada who showed off the first trailer to the audience in attendance.
The show, which is not strictly tying into the continuity of the X-Men movie universe, sees Dan Stevens (The Guest, Downton Abbey) as David Haller, a troubled young man diagnosed with schizophrenia who discovers that he's actually a mutant and that each of his many personalities all manifest their own mutant abilities. In the comics, David Haller, aka Legion, is actually the estranged son of Professor Charles Xavier. Don't expect that angle to really feature in this interpretation, but based on this first fantastic first trailer, Legion doesn't need some bald guy in a wheelchair to grab our attention.
Fargo's Noah Hawley has been tapped to be showrunner on Legion, which also stars Rachel Keller, Jean Smart, Katie Aselton, Jeremie Harris, Amber Midthunder, along with Bill Irwin and Aubrey Plaza. It is scheduled to premiere in early 2017 with an 8-episode first season.
Last Updated: January 4, 2017