Who would've thought that a low-budget animation film from 7 years about a down-on-his-luck villain and his pet jelly beans could turn out to be a cultural sensation? It's now on to its 3rd movie and 4th in the franchise. To be fair, the Despicable Me and Minions movies have never exactly been brilliant, but always contains enough charm and humour to at least keep them memorable. And for this 3rd film, we have much of the same that we've come to expect…only a lot of that charm has worn off and it's starting to feel a little tired now.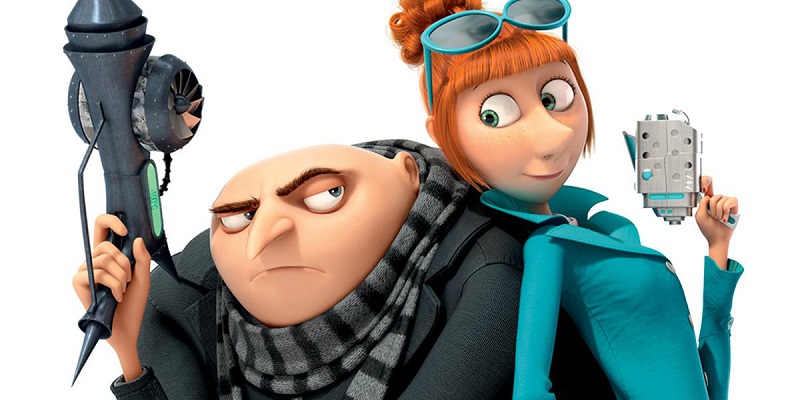 As a story, it feels that Chris Melandri and team seemingly didn't quite know what else to write about and so started throwing anything at the wall and seeing what stuck. It's not that the story is a mess per se, more that it just seems unnecessary. This film yet again has Gru (Steve Carell) battling another outrageous villain, this time Balthazar Bratt (Trey Parker) a former child star who is hopelessly still stuck in the 80s. As a villain, he is easily one of the best things about this film with his crazy style and dancing against the backdrop of 80s pop music adding a nice spunk to the scenes he is in. His evil plans and persona are a little far-fetched though and the Despicable Three gets a little ridiculous and crazy towards to end.
Where it really finds itself lacking though is the lack of personal conflict that Gru faces this time. The first movie had him struggling with the concept of fatherhood and the second film around him falling in love and the girls need for a mother. This time around though, the family turmoil in Gru's life is not fully realised and although he has to deal with a long-lost twin brother Dru (voiced by Carell as well), we don't feel much of that personal tension that added something purposeful to his story. The problem with all this though is that as much as Despicable Me is about Gru and his conflict between being the hero and the villain, these relatable family struggles formed the central conflict. This time around, we don't really have any meat to grab on to and the story is found wanting. That and Dru is more annoying than likeable.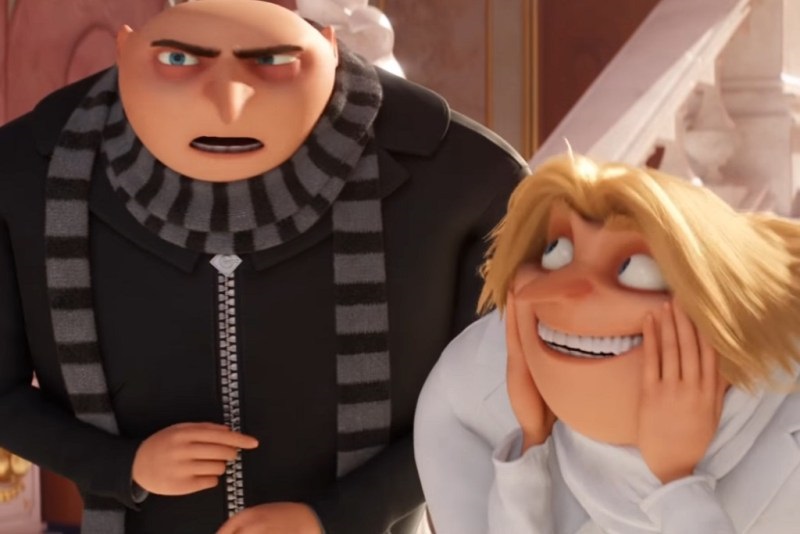 This would not have been too bad if it was stuffed with fun scenes, but those too are lacking this time. It's mostly the fault of those yellow critters, the Minions who don't really serve any purpose to this movie whatsoever other than fill out a few superfluous scenes and make a tie into Illumination's other hit film, Sing. The Minions who proved that they couldn't hold a movie together for a full 90 minutes normally would at least offer up some exciting cameos, however, their scenes ihere are largely unremarkable.
That is not to say that everything about the film is bad. There are still many fun moments, especially for younger audience members who are unlikely to grow tired of the perpetually cheap humour. Adults may have a little difficulty in getting through its full running length unscathed, but at least there will be a few chuckles along the way.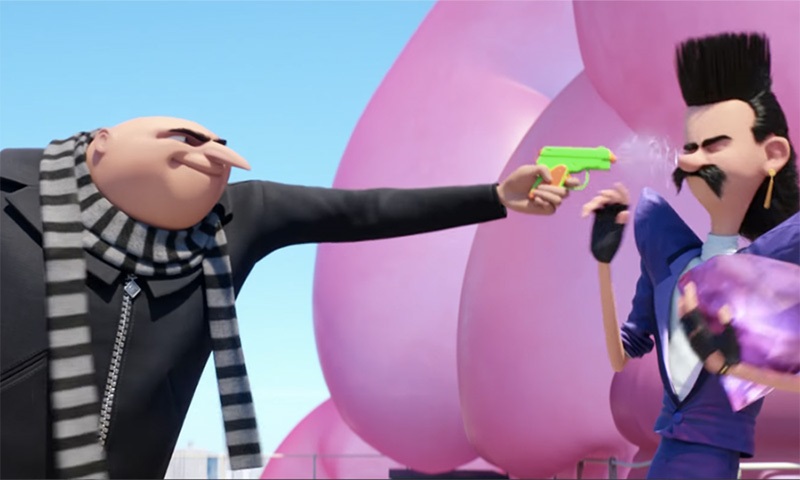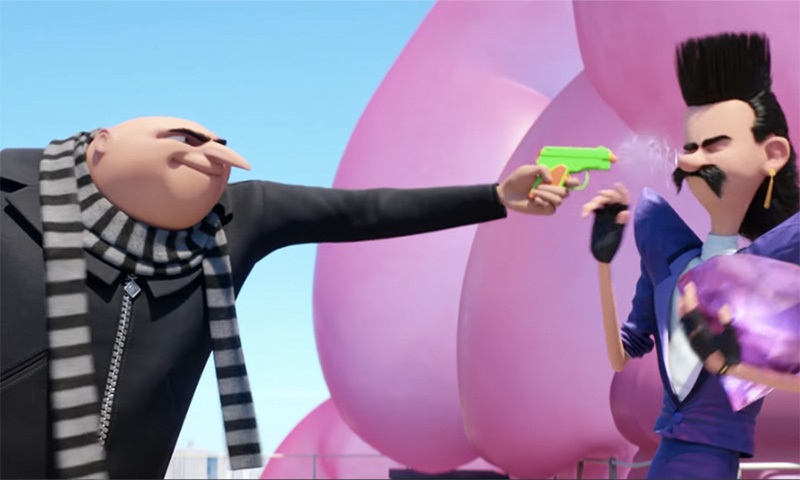 The rest of the film is probably what you would come to expect. The animation is not cutting edge, but colourful enough to stay appealing. The soundtrack, once again provided by Pharell Williams, ensures that the music is always fresh, while the doses of 80s music will certainly have the parents getting all nostalgic for a few seconds.
The direction from Pierre Coffin (who voices the Minions as well) and Kyle Balda ends up being a little scatterbrained as the movie misses some cues tonally in trying to do too much on-screen.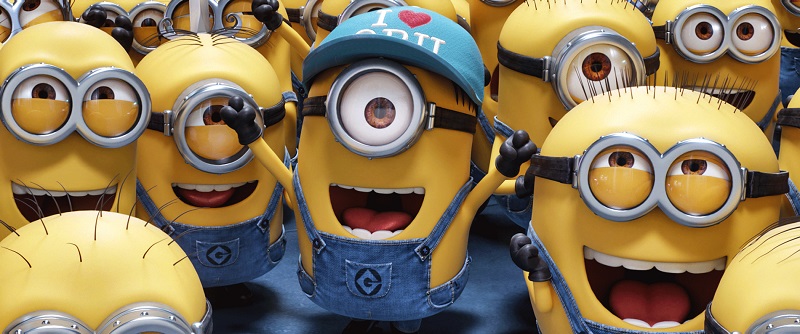 Despicable Me 3  is unlikely to change opinions with its approach. If you loved the first two films, you will probably enjoy this film a little less, but still find yourself suitably entertained. If you were tired of Gru and his minions a few movies back already, then this is likely to make you dislike them even more. Kids will probably still want to watch it though.
Last Updated: June 29, 2017
In its third iteration, the characters of Despicable Me are losing their charm and even the beloved minions can't save it this time. The kids will probably still love this, but parents could be in for a frustrating time.

Error fetching XML