After 2013's A Good Day to Die Hard flopped at the box office, there was hope that the franchise could finally be well and truly dead. However, much like Bruce Willis' flailing career, John McClane won't go down easily and although the idea for the sixth Die Hard film has been in development hell for a long time now, it seems that it's still finding people who are willing to breathe new life into it. Titled Finally Dead, although one which we have previously announced has been given the name of Die Hard: Year One and is likely to include flashbacks to a younger McClane while the older cop beats the snot out of bad guys in the present day.
It feels almost sad to speak so negatively of the series though. After all, Die Hard is one of the best action movies of all time and still a huge favourite of mine that I never get tired of watching. Although Die Hard 2 was a disappointing sequel, the third and fourth films in the franchise were both incredibly entertaining. The problem though is not that Bruce Willis has lost his shine as an action star (though if you've seen his latest stuff, you'll probably disagree with me), but just that they've already stretched out the story of John McClane a little too far and it just seems a little difficult to think about where the story can now go. Something which the last Die Hard movie showed all too well.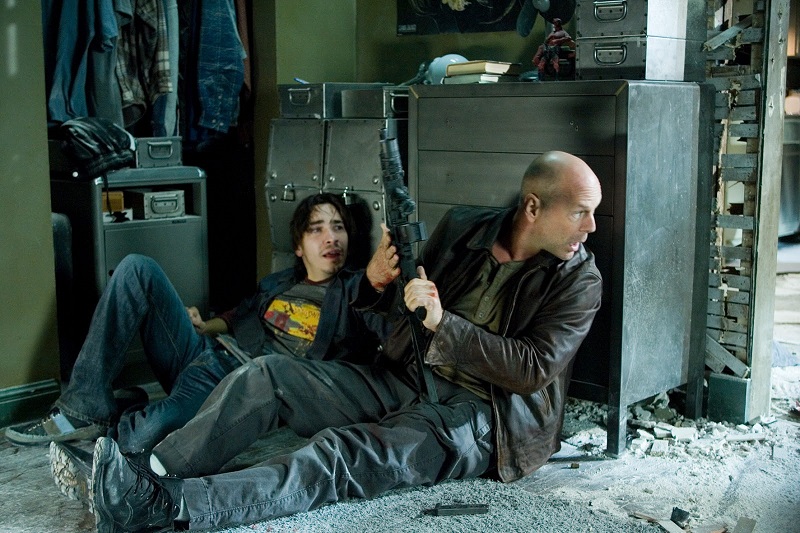 According to The Tracking Board, those people tasked with the responsibility of finding a way to revive the franchise and the need for terrorists to constantly forget that a man like John McClane exists and will kill them, is the writing pair of Chad and Carey Hayes. The team responsible for writing The Conjuring feels like such an odd fit for a film such as this, but I guess if you're going to make a cinematic horror, you might as well go the whole way.
It should come as no surprise that Bruce Willis is in on the project as no one else can possibly ever play the role of McClane. At least with director Len Wiseman, the person responsible for directing the last decent Die Hard movie, Live Free or Die Hard, is back to helm this film. The director has shown that when he isn't destroying The Underworld franchise, h's actually still capable of making an entertaining movie.
I guess for the franchise to truly live up to its name, it needs to find it difficult to die out. Hopefully, that dying is more in a blaze of glory and guns than a whimper.
Last Updated: March 13, 2018