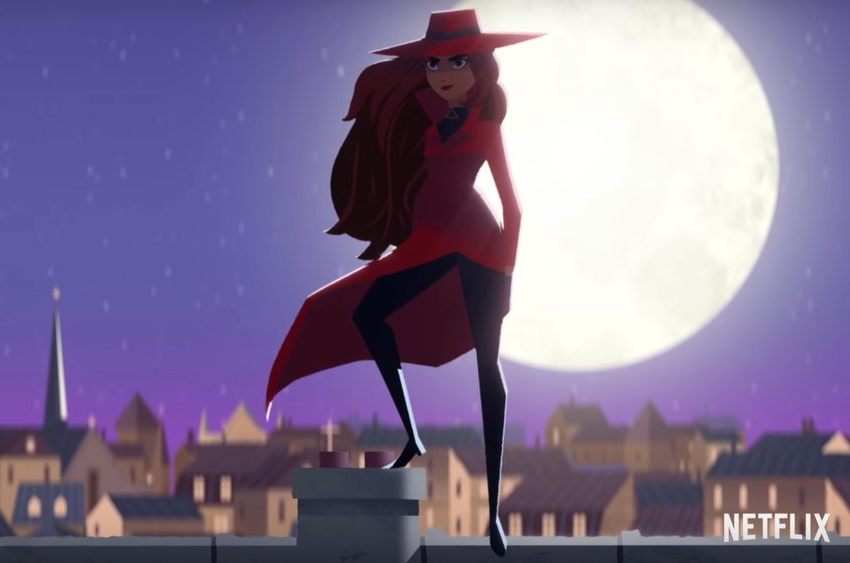 Reykjavik is the capital of Iceland. Did you know that? I did. And I've known it since I was about 8 years old. That may be an odd fact for a young kid in 1980s South Africa to know, but it was all thanks to a certain lady in red and her educational globetrotting adventures.
Where In The World Is Carmen Sandiego? was an iconic video game released back in the mid-80s by Broderbund. And although initially developed as an answer to text-based adventure games, it soon became a pillar of the edutainment genre, helping kids to learn geography as they played as a member of the ACME law enforcement agency and solved puzzles around the world to track down artifacts stolen by the villainous organization VILE (Villains' International League of Evil) and their leader, master-thief Carmen Sandiego. The game was highly engaging and fun and became a huge success, spawning sequels, remakes and even a game show, and was widely used in classrooms across the globe.
That was back in the 1990s though, and while the once-blockbuster franchise has continued to release titles until recently, it's never quite reached those levels of popularity again. However, Netflix is planning to do something about that… with a twist! Moving away from the franchise's video game roots, the streaming giant has developed a new Carmen Sandiego animated series. What's more, the show will flip the established narrative on its head, by featuring the crimson dressed titular character as the protagonist this time around.
With a voice cast led by Jane the Virgin's Gina Rodriguez, this new show will delve into Sandiego's backstory for the first time, and reveal her to actually be a thief that steals from other thieves. Check out the trailer below to get our first glimpse of the animated adventure.
In addition to this animated series, Netflix is also developing a live-action Carmen Sandiego feature film with Game Night writer Mark Perez. It's been confirmed that Rodriguez will reprise the character in live-action format as well, but it's unsure if co-star Finn Wolfhard (of Stranger Things fame) will do the same as her trusty sidekick Player. It's not certain if the live-action film will be a direct follow-up to the animated show (which makes the most sense) or something standalone.
Either way, Netflix's animated adventures of Carmen Sandiego will be hitting screens on in just over a week's time on Friday, 18 January. Hopefully the show makes a stop in Reykjavik.
Last Updated: January 8, 2019