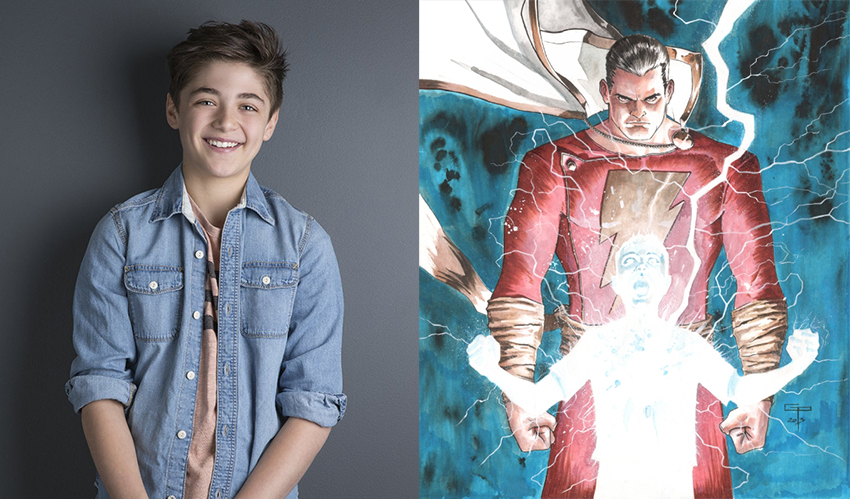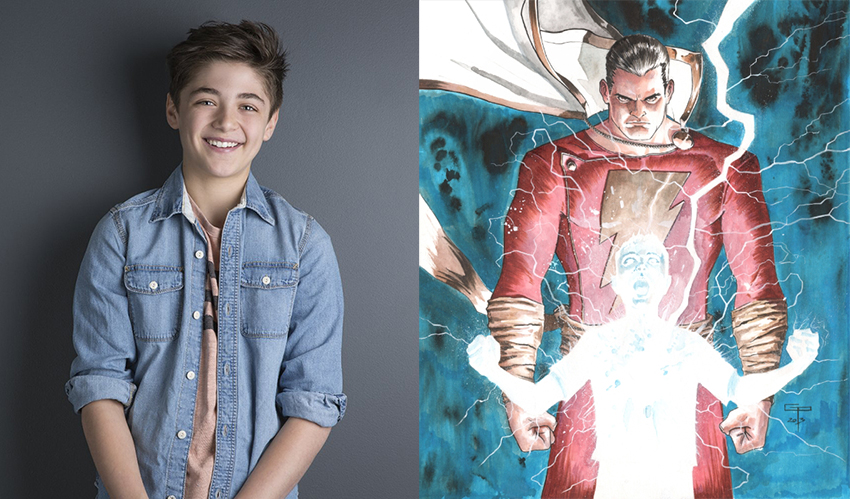 Nobody has ever accused lightning of being slow. It's barely been a week since we learned that Zachary Levi would be playing the titular superhero in WB and DC Comics upcoming Shazam! live-action movie, and merely days since reports surfaced that Mark Strong was in talks to play Shazam' villainous nemesis Doctor Sivana. There was still a component missing in that tussle though, and that's Billy Batson, the young boy actually who transforms into the adult Shazam, but now that can also be scratched off the list as Angel Asher has been cast in the role.
Variety broke the news for the casting of the 15-year old Asher, who is mainly known for his role as Jonah Beck on the Disney Channel TV series Andi Mack. I'll be honest, nothing in that last sentence actually means anything to me. Before today I had never heard of Asher or Andi Mack, so unfortunately I have no opinion on whether he suits the role of Batson well. Of course, the character of Billy Batson has been changed enough times over the years, that it's not easy guessing how he will be portrayed on-screen.
The basic character breakdown remains the same across all the various versions: Young Billy Batson is chosen by an ancient wizard to become his champion by speaking the name Shazam, each letter of which coincides with a different mythological figure who lends him his power. When Billy says "Shazam" he calls down a magic lightning which transforms him into an adult and grants him the strength of Hercules, the stamina of Atlas, the power of Zeus, the courage of Achilles and the speed of Mercury.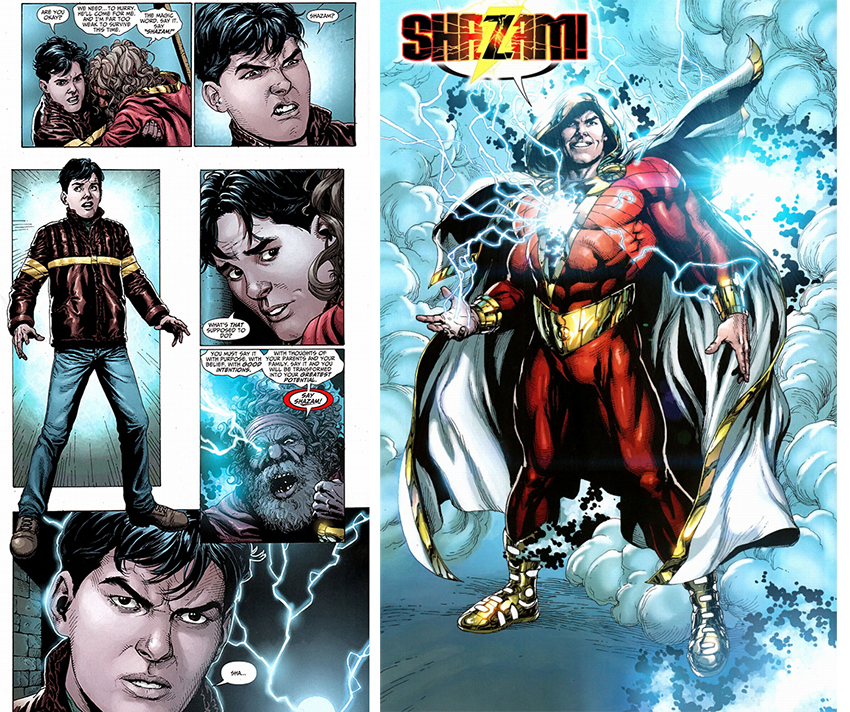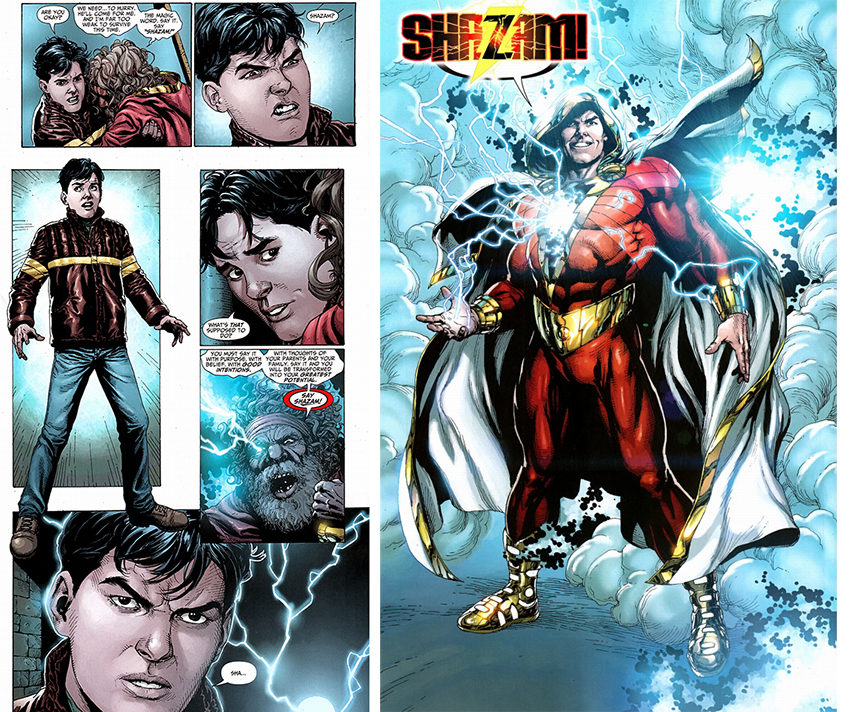 Although Billy began his comic book life as an "Oh gee golly" good-natured, homeless, 12-year old newsboy, the latest version of the character used in the DC Comics New 52 reboot saw him portrayed as a troubled young teen caught up in the foster system. This Billy is an arrogant and surly loner, prone to violence, but who still has an unwavering natural inclination to help and defend others who can't do some for themselves. Through becoming Shazam though, Billy begins to grow as a person and even starts surrounding himself with a new family and friends. If I was a betting man, I would hazard that director David F. Sandberg (Lights Out, Annabelle: Creation) and screenwriter Darren Lenke (Jack the Giant Slayer, Turbo) would probably be using the New 52 version as their biggest influence.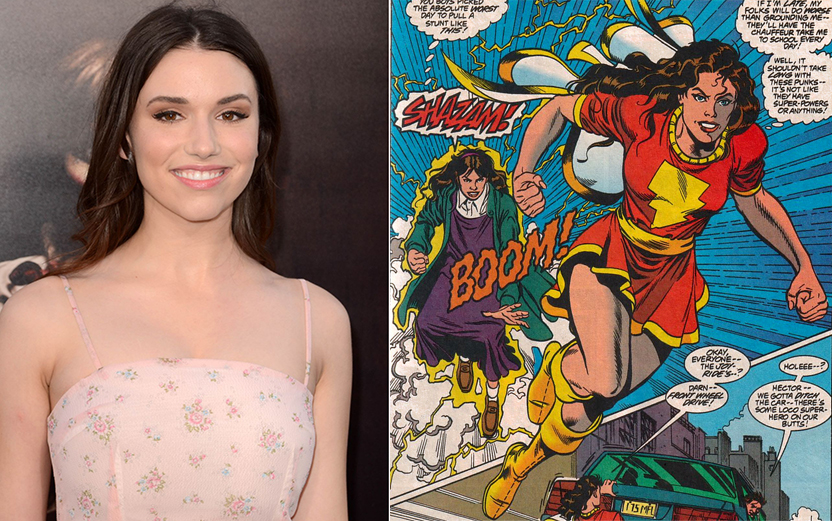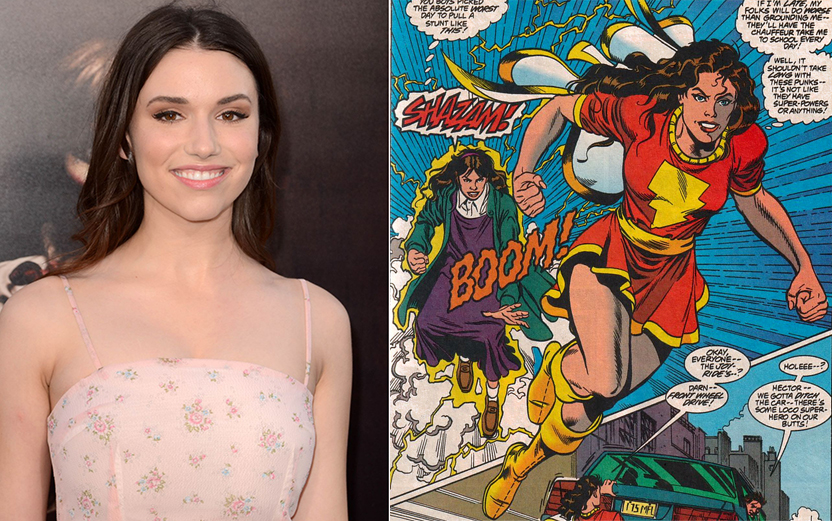 Sandberg will also be surrounding himself with at least one familiar face it would seem, as it's been revealed that 21-year old Annabelle: Creation actress Grace Fulton is also in negotiations to join the cast. At this moment, there's very little info on who she'll be playing other than her character being "one of Billy's friends". In the comics, when Billy finds himself outmatched against Black Adam, the wizard's previous champion gone rogue (who will be portrayed by Dwayne "The Rock" Johnson in a future film), he shares his powers with his foster family. One of these is Mary Bromfield, Billy's mothering older foster sister who transforms into the superpowered Mary Marvel. Fulton is definitely a good pick for her, but if that is the case, I don't expect her to get all powered up until the inevitable sequel featuring Black Adam.
Shazam! is scheduled to start production in January/February 2018 with a release date pegged for 5 April 2019. It will be the next DC Comics film after next week's Justice League and 2018's Aquaman.
Last Updated: November 8, 2017