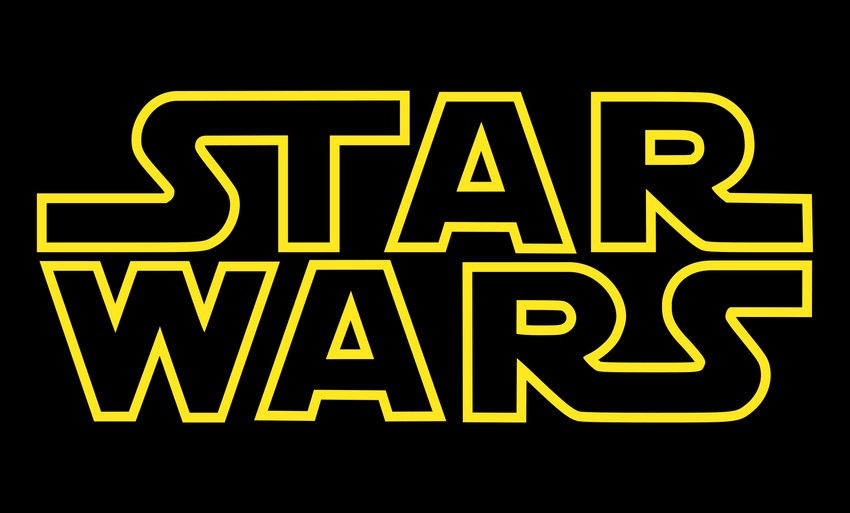 Usually, earning $148 million in the space of three days would be considered excellent. There's nothing usual about Star Wars though. The world's most successful movie franchise doesn't just own some of the biggest box office records in history, but regularly breaks them and sets new ones. As such, any performance less than outright incredible is summarily considered a failure – which is exactly what happened to Solo: A Star Wars Story this weekend past.
Despite being the no.1 movie around the world on its release, holding back the likes of Deadpool 2 in its second week, Solo only earned $84 million in the US and another $65 million combined from all international markets (China and the UK were the only two markets outside of the US to even hit eight figures). As such, the second Star Wars standalone movie posted the lowest debut since 2015's The Force Awakens returned the franchise to the screen after a decade. Overall, only Star Wars: Episode II – Attack of the Clones ($80 million) and Star Wars: Episode I – The Phantom Menace ($64 million) posted lower domestic debuts and that's without adjusting for inflation. And with a budget in the $250-300 million range, one which was grossly inflated by costly reshoots after original directors Phil Lord and Chris Miller were fired and replaced by veteran Ron Howard well into production, Solo is the most expensive Star Wars movie ever made, which amplifies its "failure" status exponentially.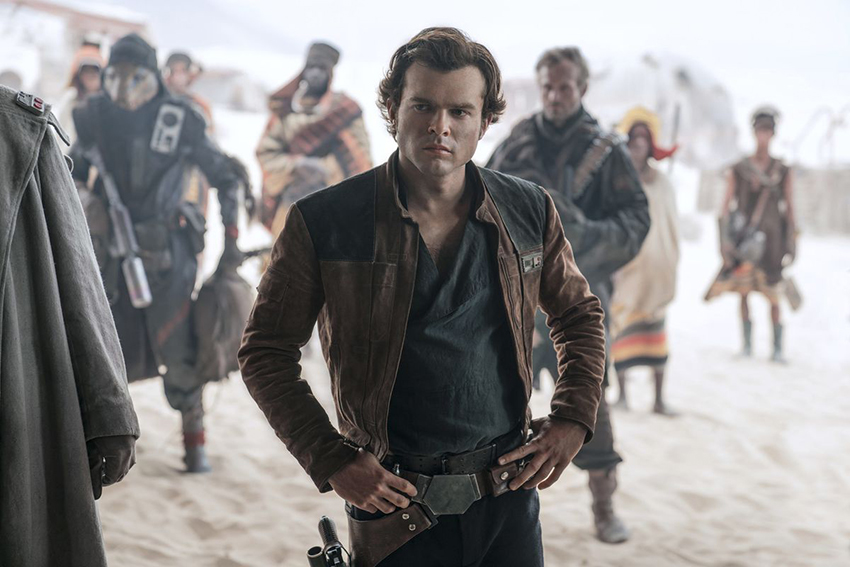 And all of this really took Disney by surprise as up to Thursday, the House of Mouse was still estimating that Solo would open in the $130-150 million range in the US alone, breaking the record for the biggest Memorial Day Weekend. So what went wrong? Normally, this is the part where we subscribe to some speculation and educated guesswork, but in a surprising moment of candour for a big Hollywood studio, Disney has actually responded to Solo's box office woes by telling THR that "We have a lot of work to do in trying to understand this."
We are all over it and will spend a lot of time digging into why things happened the way they did in various markets. We have a year and a half before Episode IX comes out.
That last bit may be very telling, as Solo's release was the first time since the modern resurgence of Star Wars that Disney opted to break from the one year gap between movies, releasing just five months after main episode chapter The Last Jedi. It also wasn't just that audiences were getting another Star Wars movie too soon, but rather that they were getting another big budget blockbuster too soon, as it's only been about a month since Avengers: Infinity War released and just one week since Deadpool 2.
There's a question of frequency, and how many times people will go to the movies. Is this too much and too soon for a third time in a five-week period?… Let's measure how we feel about this until more time passes.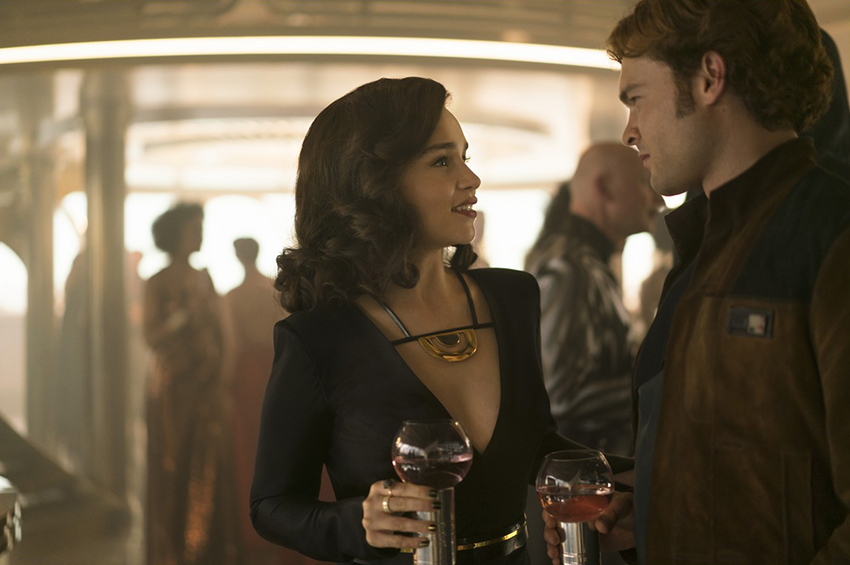 And this is a problem that won't be going away as Ocean's 8 hits cinemas on 8 June, Disney's own The Incredibles 2 releases a week later, and then Jurassic World: The Fallen Kingdom opens another two weeks after that. It has to be pointed out that this is the start of the summer blockbuster season, so having a big release every other week is not that uncommon. However, over the last few years, Disney has avoided this tussle for table scraps by marking out the quieter mid/late December period as their Star Wars release window. You can almost bet that Disney won't be breaking from that release schedule again.
As box office analyst Jeff Bock points out though, "If you have an above-quality product, the release date is a secondary concern." That's not to say, Solo: A Star Wars Story was bad. Far from it, in fact. But by telling a story set in the past that most fans never asked to see, combined with behind-the-scenes production troubles, and then decent but not amazing reviews, Solo was not exactly screaming "must-see". Rogue One found itself in an almost similar position in 2016, but while it shared the first two issues, it actually had incredibly strong early reviews and boasted the shininess of a brand new Star Wars approach as it was the very first standalone movie in the franchise's history. As such, it managed to earn $155 million domestically and another $134 million internationally on its debut. And that still made it the worst performing Star Wars movie until Solo came along.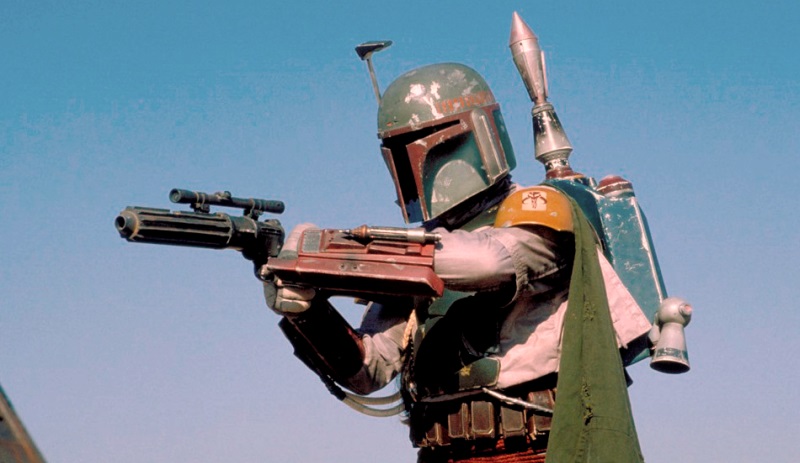 So what does this mean for the franchise going forward? Well, we know that The Last Jedi director Rian Johnson and the Game of Thrones showrunner duo of David Benioff and D.B. Weiss are developing their own respective trilogies, but these six movies are all supposed to be breaking new ground in the Star Wars universe, introducing new characters and locations, instead of the constant rearview mirror prequel approach that the standalone movies have.
As far as the standalone movies go, we already know that two respective films focused on the past exploits of Obi-Wan Kenobi and Boba Fett are in the works. The big point to note though is that none of these have any release dates, and the Obi-Wan and Boba Fett movies haven't actually been officially announced yet. So could we maybe see Disney taking a bit of a Star Wars break after Episode IX hits theatres at the end of next year?
As much as I love Star Wars, I would not be averse to that. At least when it comes to the standalone movies sandwiched between the main Episode releases annually. The Disney-owned Marvel gets away with releasing multiple movies in a single year because each one brings something new to the table and forwards the overall story of their universe. Unless Star Wars starts getting to that same level, maybe all these demystifying trips to the past can wait for a while.
Last Updated: May 29, 2018