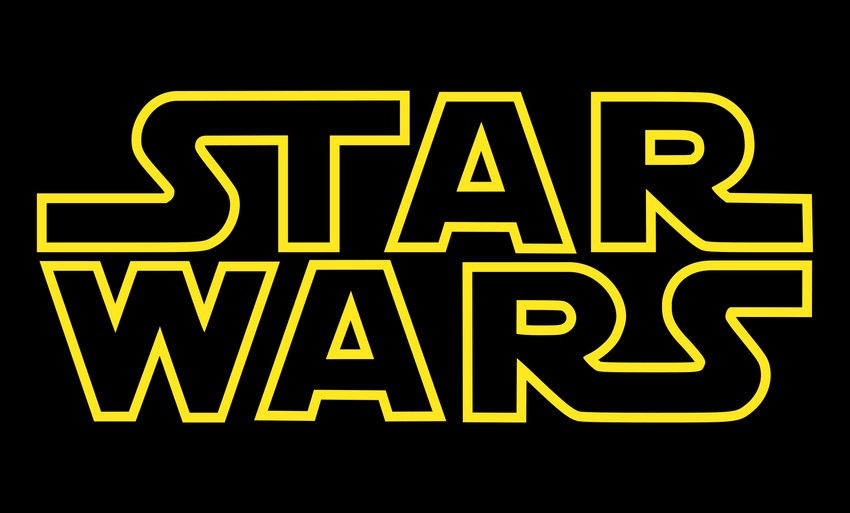 Well, it would seem that I was mistaken. I originally predicted that this would be "Han Solo Week" as a deluge of news was expected about the next Star Wars movie in the wake of us finally getting a trailer for Solo: A Star Wars Story. Turns out it's Star Wars week in general as Lucasfilm unveiled some really unexpected news last night on the official website for their beloved sci-fi franchise.
David Benioff and D.B. Weiss, the showrunner duo who created HBO's multiple award-winning adaptation of epic fantasy Game of Thrones, will be developing a brand new trilogy of Star Wars movies. Lucasfilm specifically stresses in the press release that these movies will not be part of the main "episodic Skywalker saga" nor will they have anything to do with the recently announced trilogy being developed by The Last Jedi's Rian Johnson – those are still going ahead and are completely separate. Much like Johnson's trilogy, we also have no idea right now as to what the story/characters/time period of Benioff and Weiss' movies will be, just that they're happening.
Lucasfilm President Kathleen Kennedy revealed that they've decided to work with the duo as "David and Dan are some of the best storytellers working today."
Their command of complex characters, depth of story and richness of mythology will break new ground and boldly push Star Wars in ways I find incredibly exciting.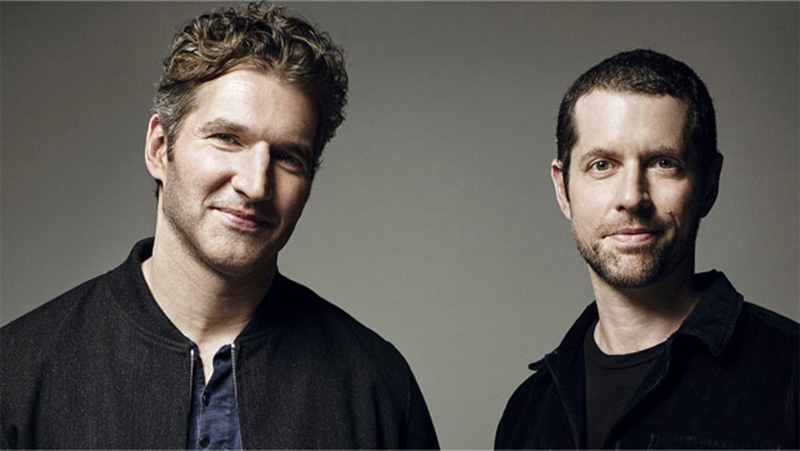 Game of Thrones has become a cultural phenomenon and ratings juggernaut, and its run has won 12 Emmys and a Golden Globe and been nominated virtually every year since its debut in 2011. The show's ninth and final season is in production now though and will be debuting in 2019, which frees up the duo to pursue other passions. One of those definitely being Star Wars as Benioff and Weiss revealed in a joint statement that "In the summer of 1977 we traveled to a galaxy far, far away, and we've been dreaming of it ever since."
We are honored by the opportunity, a little terrified by the responsibility, and so excited to get started as soon as the final season of Game of Thrones is complete.
Now the minute this news hit the web last night, discussions sprang up – even among our writers – about whether there's "too much Star Wars". It's obvious why this argument is getting made. Under the original stewardship of George Lucas, there were only six Star Wars movies between 1977 and 2005. Since the franchise returned to the big screen in 2015 with The Force Awakens, after Disney bought over Lucasfilm, we've already had three. That definitely looks like a huge bump up in production, but is it really?
We've had one film a year thus far, with the episodic Skywalker films alternating with the newly introduced standalone Star Wars stories like Rogue One and the upcoming Solo. After next year's Episode IX wraps up the main trilogy, we know there will be an Obi-Wan Kenobi movie (which we still don't know anything about, by the way). Then it's on to the two newly announced new trilogies, but they won't happen simultaneously nor immediately. At best, we're looking at 2026 before all of this wraps up, and I think that's being very conservative and a bit unrealistic as there is absolutely no way they can have a trilogy, with the same cast and crew, be released annually. If they have another entry spaced in between the trilogy chapters as they currently do, we're talking more than a decade down the line.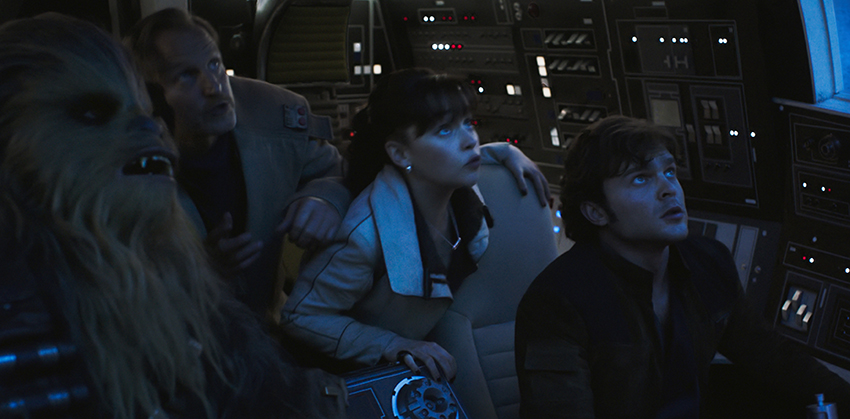 Also, Disney has too many pokers in the fire. With Marvel and soon Fox under its wing as well, the studio won't have all its biggest franchises compete against each other. That means still spacing out Star Wars to just one movie a year if that. That doesn't sound like too much Star Wars to me, but admittedly, as I write this I'm flanked by a bookshelf filled to bursting with nearly 60 Star Wars novels from the old Expanded Universe, most of which I bought either annually or a couple times a year. Now I will say that just like with those books, not every Star Wars movie is totally necessary though. Solo: A Star Wars Story looks like a lot of fun, but I can't say this is really a story that needed to be told. Han's most defining character arc, from scoundrel to hero, already happened in the Original Trilogy. What more is there to tell? However, saying that, Rogue One was utterly incredible, and it told a story which we knew from the word go would end with every character dying and their mission being a success.
So yes, I have zero problems with this much Star Wars. I have a huge problem with terrible Star Wars not told engagingly though. Personally, I don't think that's happened yet. And if the upcoming movies can keep averting that fate, I say bring them on!
Last Updated: February 7, 2018