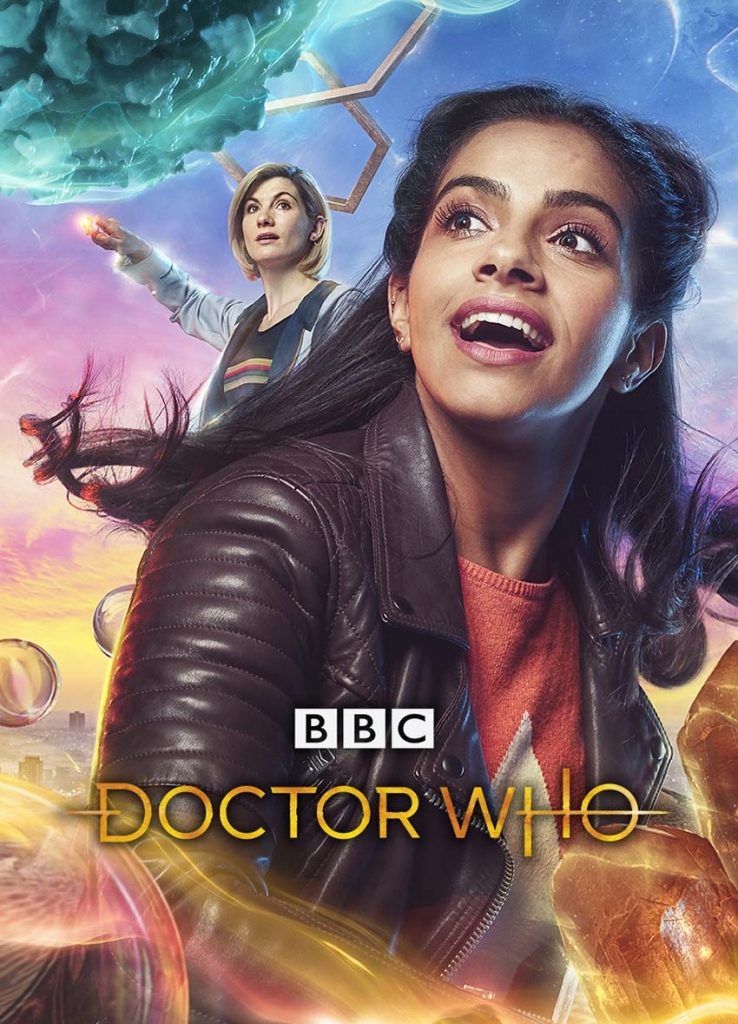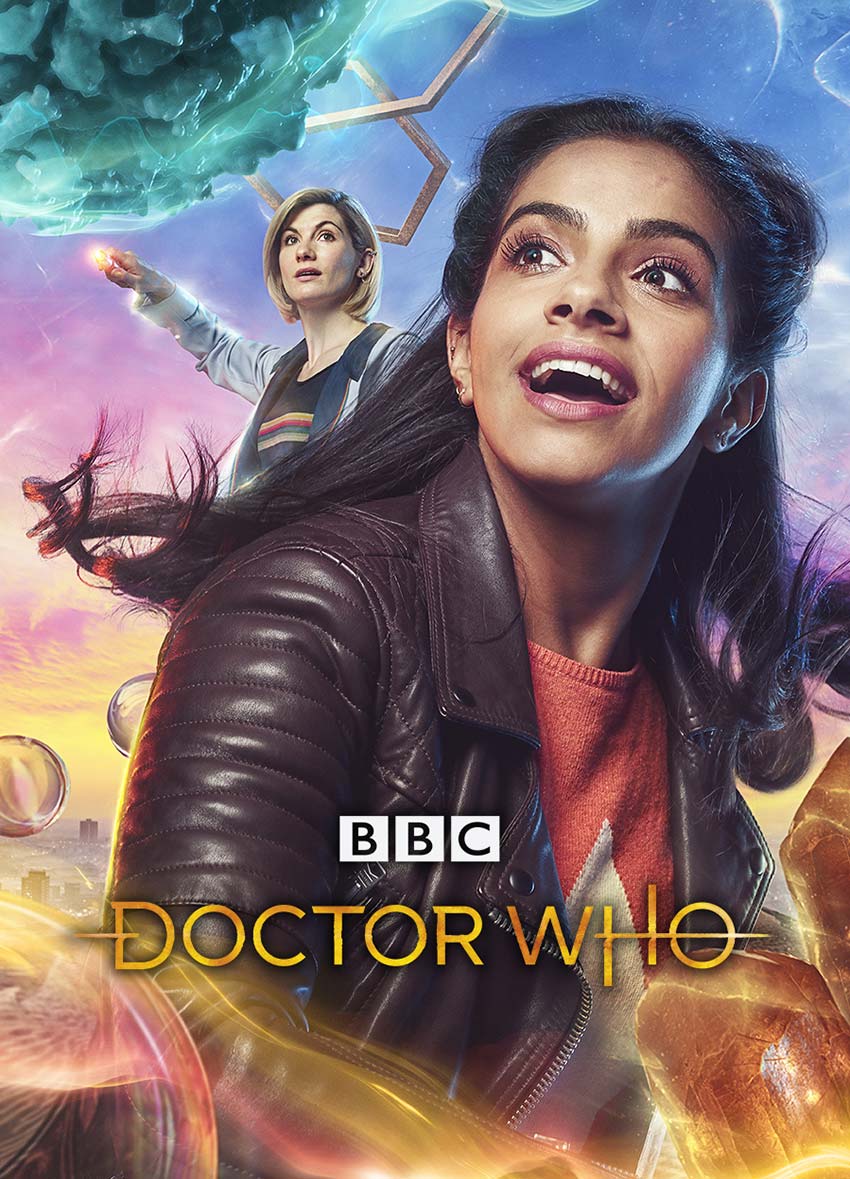 It's a new era for Doctor Who. The TARDIS (or what's left of it) has a new face in the form of Jodie Whitaker, the first female incarnation of the time-travelling alien in the long and storied history of the series, but she won't be alone for the ride. Ahead of the upcoming October debut of Doctor Who's eleventh season on TV since its relaunch in 2005 (And available a day later, exclusively on Showmax!), Whitaker's Doctor is grabbing a new gang of companions to help her along across new adventures in space and time.
One of those new friends coming along for the wild ride? Mandip Gill, who plays Yasmine Khan on the show. Young, hungry for a greater challenge in life and ready to dive headfirst into whatever trouble the Doctor lands in, Yasmine represents humanity's thirst for adventure on Doctor Who. But don't just take my word for it! I had a chance recently to ask Gill a few questions about the show, questions which she was only too happy to answer.
New series, new cast. Can you give us a brief overview of who you're playing in Doctor Who?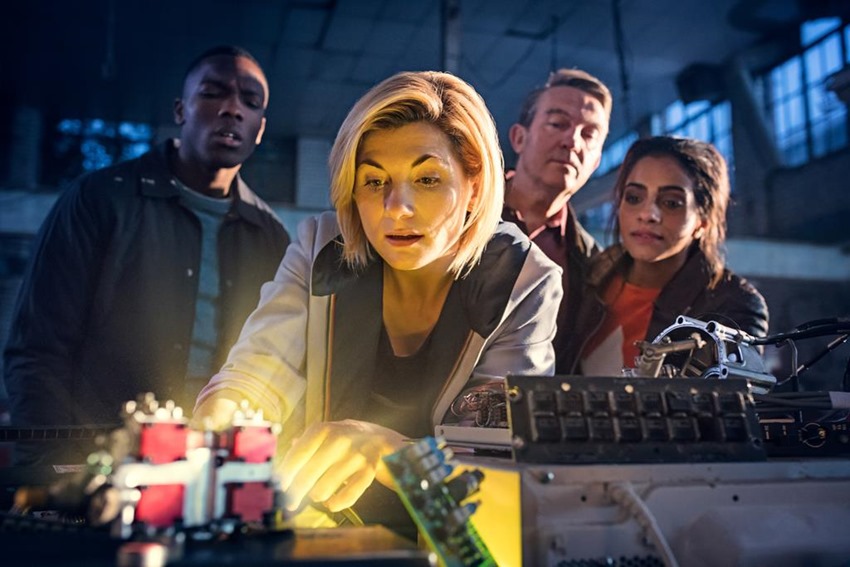 So what I can tell you is, I am playing Yasmine Khan, who is a girl from Sheffield. She works in Sheffield, she really enjoys her job but she asks for a little bit more. She's quite competent at her job, but she just finds it a little bit too easy. "I want more of a challenge" she says to her boss. Then she gets a phone call through, which is more of a challenge when she meets the Doctor.
I like to think that every new companion on Doctor Who brings with them an element of humanity that appeals to the Doctor. What does Yasmine bring to the TARDIS, that the Doctor finds irresistible?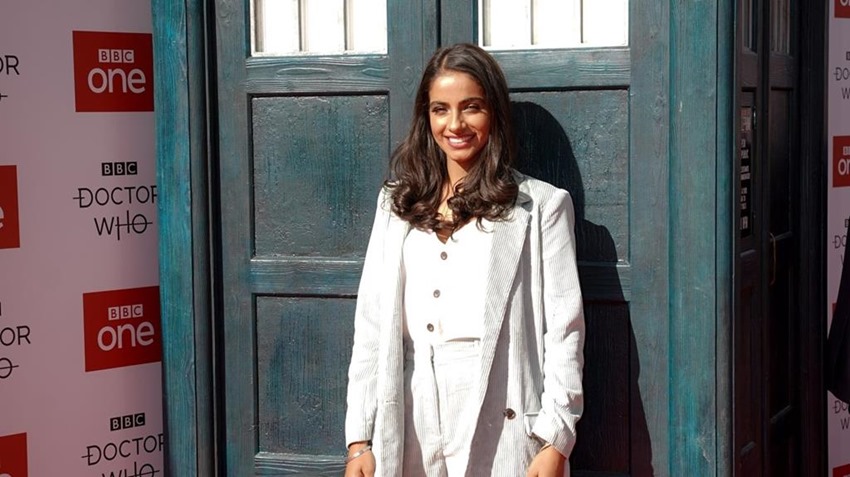 she's somebody, for the Doctor, she can give a challenge to
I'll say what I think Yas brings to the TARDIS, and that is just a level of enthusiasm and someone who is up for a new challenge. She's initially a little bit like 'is the Doctor real, is this all real?'. These are all ordinary people in extraordinary circumstances, so you can only imagine she questions everything that goes on, but by the end of it she's really in awe of the Doctor. And I think she's somebody, for the Doctor, she can give a challenge to, she can give a task to and she's completely capable of doing that, asks the necessary questions but then is completely up for it.

She completely believes in the Doctor by the end of it, so she's somebody that she can rely on.
Since day one of the return of Doctor Who, the series has been very progressive. We've had people of colour, characters like Bill Potts who was open about being a lesbian and now the Doctor is being played by a female actor. Just how important is it, for the younger fans of Doctor Who to see this level of inclusivity on the show?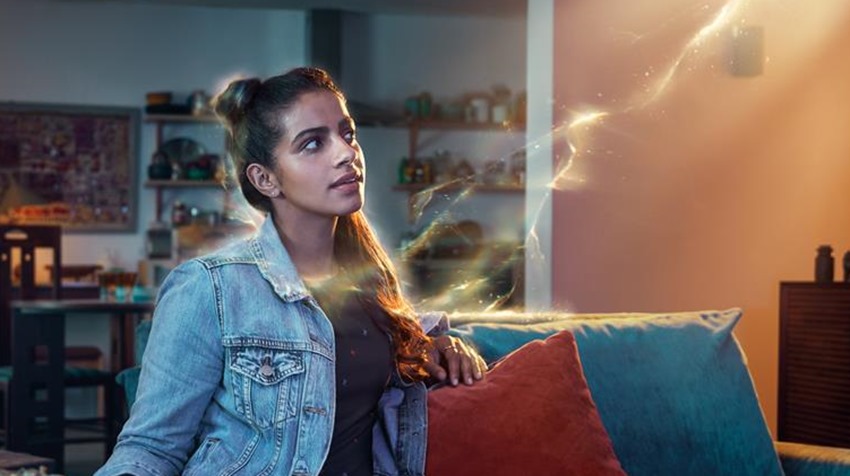 I think it's so important to see somebody that is a true reflection of yourself
I mean, it's absolutely important. It's so important for young people to see a true reflection of themselves. So when I was growing up, there were people of colour on screen, they were very few and far between but there were people doing it that have made it easy for me to now be in the position that I'm in. But I think it's so important to see somebody that is a true reflection of yourself because otherwise it's really hard to relate to.

You know if you're constantly looking at people who are white with blonde hair or male or much older or a different accent, you can really understand and appreciate their stories and their struggles but there's always something in-between you and being able to relate to them. So I just think as well, it's 2018, it's a complete true reflection of society. It's not something that's made up, like having people of colour, somebody much older, a woman playing the Doctor who's an alien…this is not all like far fetched, this is completely true and reflective of what's going on in 2018.

And so if you're creating an art, should you not create something that's going on that people can relate to and talk about?
You shot in Cape Town recently. What was the experience like shooting an episode on the South African side of the world?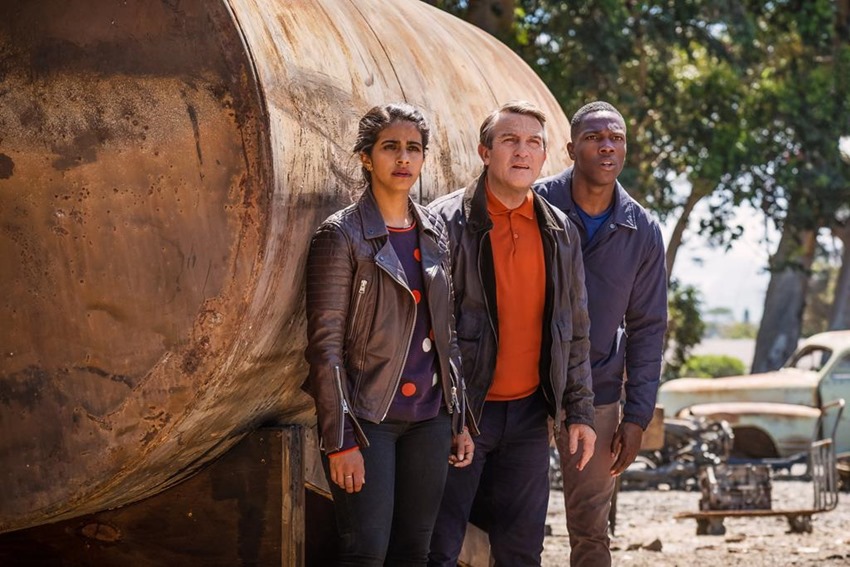 Yes, we came to Cape Town in January of this year, so quite a long time ago. We filmed in some of the most amazing locations, like just miles and miles of sand. It was absolutely beautiful but so hot. So I wear a leather jacket for my character, and when I've got the leather jacket on in Cardiff I really need the leather jacket. I really didn't need it in Cape Town [laughs].
The monsters of Doctor Who, there has always been a relevance to them that highlights the era that they come from. I know you can't tell us what monsters we'll see exactly, but can you describe the fear and the menace that they'll create o Doctor Who?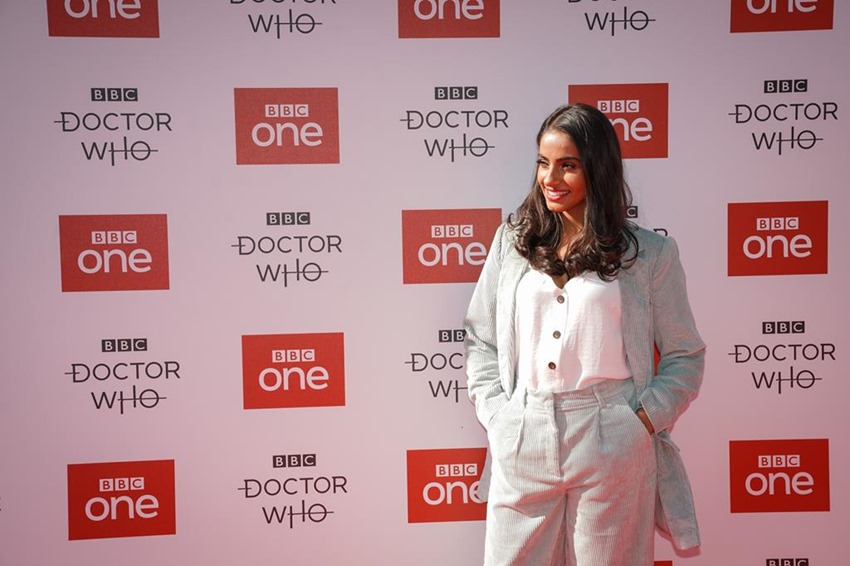 People used to be scared of Doctor Who, I think they're going to be scared of the monsters
The monsters that we get, obviously like you said, I can't say very much about what we've seen but they're all very scary. The effects on them are absolutely amazing, the production values of the show is insane. The bits and pieces that I have seen myself, are really believable, really dark. People used to be scared of Doctor Who, I think they're going to be scared of the monsters.

Acting alongside the monsters, which are not really there, we're often acting to tennis balls and to mics on the wall and to sticks that are moving around, that's a challenge because you've seen a little bit of a vision of what the monster should look like but you never know what it's going to look like when its got effects on it and you as an actor have to determine how big you're going to make your reactions and you just hope that with the director you've done it right and not gone over the top.

I'm really excited along with everyone else to see it, because I haven't seen final versions of everything and when the thing is not there, it's just going to be so amazing to see the work that has been put into them.
This year sees a larger group of companions in the TARDIS, from all walks of life. Are you guys a dysfunctional family on the show?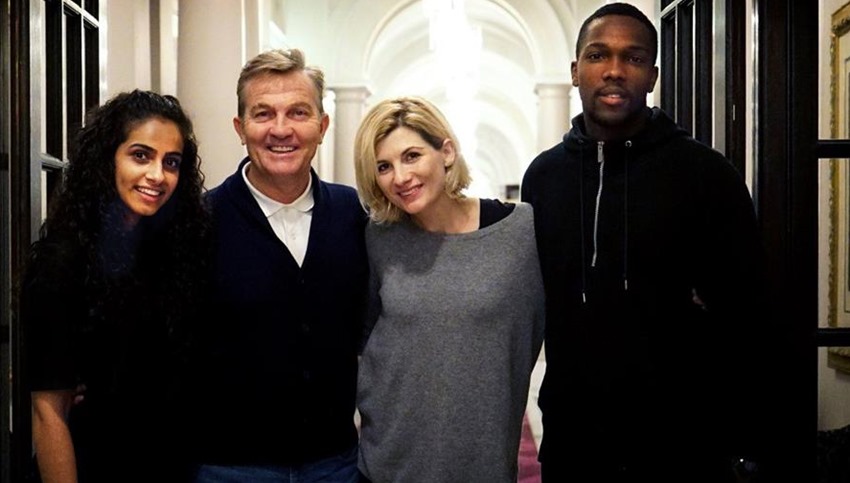 By the end of it, we're really reliant on each other
Yeah I think we are like a dysfunctional family, and I think at the end of it you're right in saying that it becomes like a dysfunctional family. We are so reliant on each other by the end of it and don't want to go back to our original lives because we've all found something in the team that makes us as stronger individual.

We all bring different dynamics to the group, and I think for new audiences and old audiences, they've got way in with so many different companions and the Doctor, there are so many points of relation that they can jump into. We've got the older one, we've got Tosin's character who's much younger and he's male. We've all got different personalities that happen to complement each other, but also challenge each other.

There are times where you'll see throughout the series, it's not all smooth sailing, we don't all agree on one thing, we don't all agree with the Doctor. Like you say, like a normal family. By the end of it, we're really reliant on each other. What's really great with the way that it's written, it's never weird for the Doctor to go with one of the friends and the other two friends be off doing their own thing.

So it's never like all of the scenes have four of us in it and it's too full.
People fear change, but Doctor Who has always emphasised that change is good and necessary. For someone who has never seen Doctor Who or is wary of the new direction that the series is taken, how would you pitch this season to them?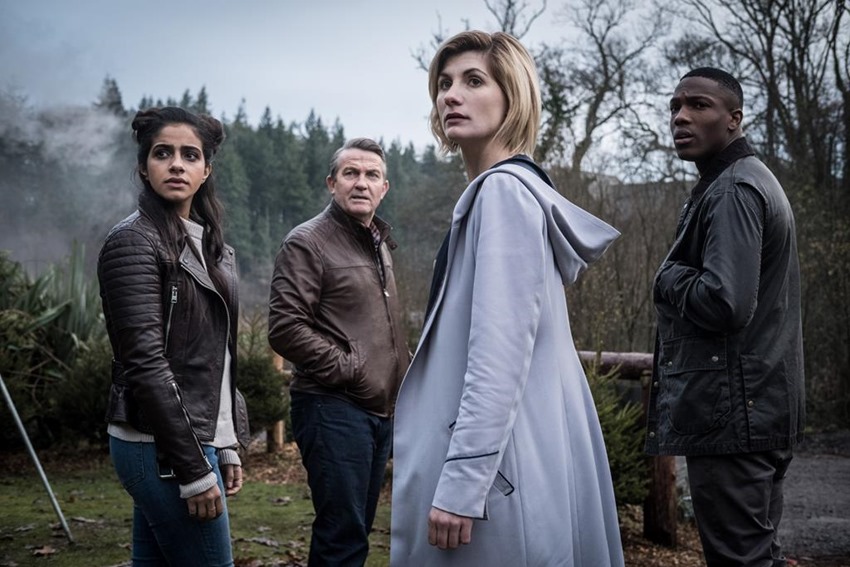 there's so much heart and truth in each episode
The new series is ten standalone episodes. Each episode has their own story arc, but there's a through-line throughout them but it's a really good starting point for someone who hasn't watched them and has no knowledge of the show, just to get involved. We have so many brilliant shows on at the moment, sci-fi shows and there's a newfound interest I think in sci-fi.

I just think it's a great British show where if you've never seen a thing like this before, you just want to see something that's filmed amazingly and the acting is brilliant. There are some well known faces in it, we've got amazing guest actors and stuff like that. It's just bold, it's brave. Watch a few episodes and give it a try, because there's so much heart and truth in each episode.  The British love a drama, and this is full of drama and full of monsters. Just give it a try and you will literally be shocked.
Remember, Doctor Who gets a local broadcast from October 8 on Showmax. It looks wild, early reviews are beyond positive and the fresh coat of paint on the long-running series looks set to propel straight into the stratosphere of pop culture and beyond.
Last Updated: September 27, 2018