I never expected to enjoy British TV series, Downtown Abbey. Period dramas are not really my thing and even more so when said drama involves the snooty elite. Downton Abbey though was different. Thanks to a quick pace, sharp writing and the willingness to shock at times, it broke with convention and blew away most expectations. It might be set in the early 1900s, providing a strong commentary on issues that affected people during that time period in England as it followed the exploits of an aristocratic family and their domestic servants, but it also touched on themes that are relevant today.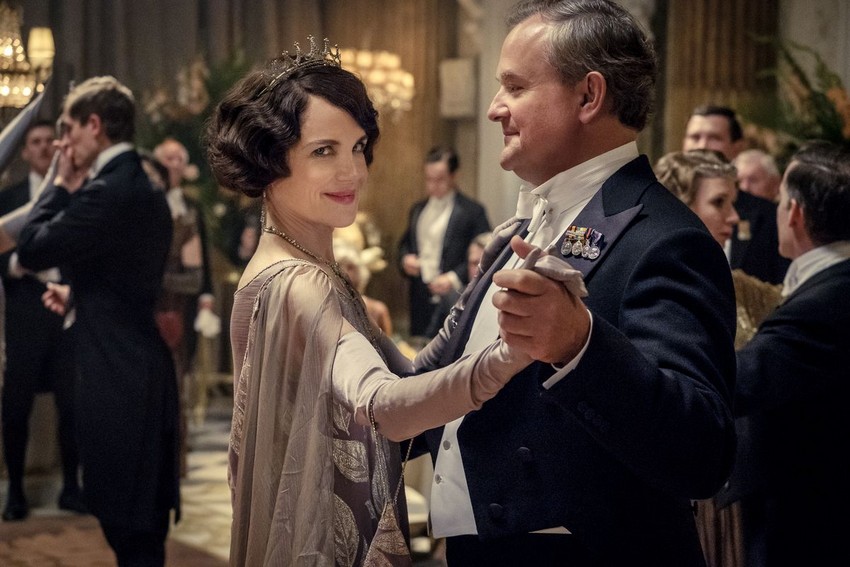 It was all these attributes that made it one of the most-watched series on TV when it first aired in 2010. It's also why it's no surprise how – even though the show concluded several years ago – fans are excited about what a Downton Abbey movie will offer in continuing the series they all know and love. There are also probably a few fans who were wondering whether a movie needed to exist at all and felt that the series concluded the story of the Crawley family and rest of the inhabitants of the titular Yorkshire country estate successfully.
And both these viewpoints would be correct. While Downton Abbey is a movie that is truly aimed at the fans and has loads of intrigue, drama and surprises that they to have come to expect from the series – along with many worthy nods to its storied history – it doesn't necessarily take the story in a drastically different direction. However, it does give a few characters some better development than perhaps the last episode of the series allowed.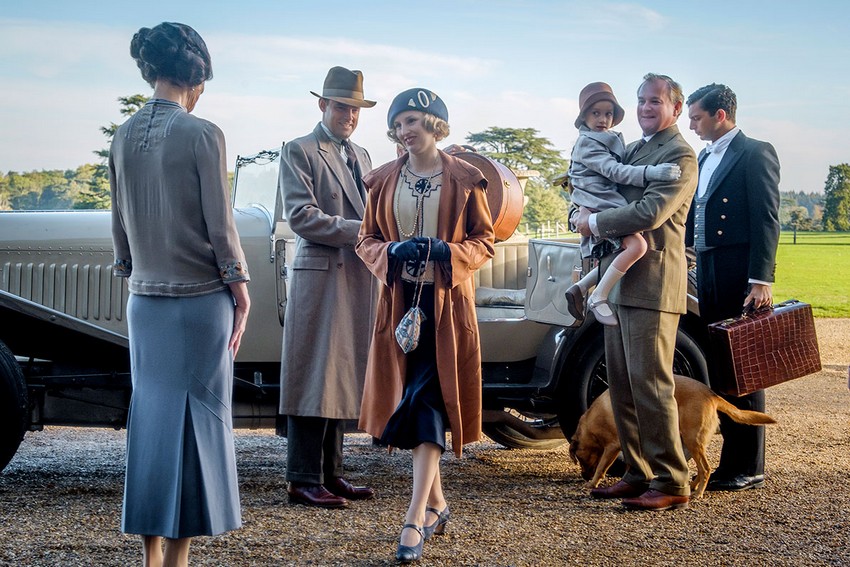 If you've never watched Downton Abbey though, you probably won't enjoy the movie as much. Outside of a few new characters, there is no setup at all for all the established characters. The movie picks up where you expect the characters to be where we left them and doesn't bother explaining things to you. If you aren't familiar with the backstories, you may get frustrated by some of their behaviours and actions.
However, if you are a fan you are in for a teat as everything that made the show so popular returns, only at a bigger scale. To be fair, the movie feels more like an extended episode of the series than a movie in itself. There's everything from the way it starts with shots of the servants getting the house prepared in the morning as the classic theme music plays, to many of the shots pulled straight out of the many episodes of the series. That it is based on a script by series writer Julian Fellowes and regular director Michael Engler shouldn't surprise. It is all very familiar, but the extra scale makes it thrive.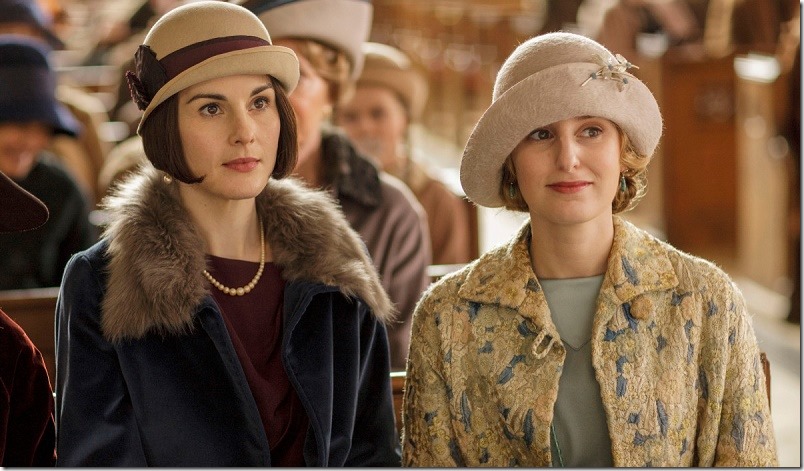 Not only has the ante been upped with the announcements that the King and Queen of England will be paying Downton Abbey a visit, but the extra time on offer allows all the different characters more time on screen. There are also a few more "side-plots" than you would typically expect in your regular episode. In fact, the best thing about the added length is that it simply just gives more opportunity for Maggie Smith's Violet Crawley to deliver even more witty remarks than usual as she truly eats up every one of her lines and delivers them with a wry dryness that few actors can pull off. She really has been given the best material here by far.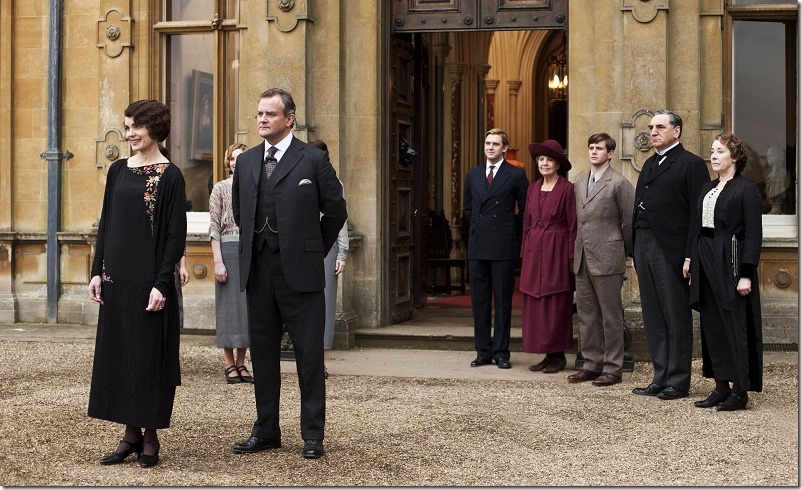 The art direction and production standards are equally as excellent here as they were in the series. It's all the same team from the series that is putting this one together and so this movie runs like an incredibly well-oiled machine, actors in tow. This includes returning cast members like Hugh Bonneville, Elizabeth McGovern, Michelle Dockery, Laura Carmichael, Joanne Froggatt, Matthew Goode, Jim Carter, Brendan Coyle, Kevin Doyle, Harry Hadden-Paton, Rob James-Collier, Allen Leech, Phyllis Logan, Sophie McShera, Lesley Nicol and Penelope Wilton with Imelda Staunton, Geraldine James, Tuppence Middleton, Simon Jones, David Haig, Kate Phillips, and Stephen Campbell rounding out the new faces (though the focus is still mostly squarely on the original cast).
Are there some downsides though? Well, of course. Apart from the aforementioned reliance on needing to be a fan to really enjoy this, there are also a few narrative digressions, especially one involving an assassination plot, that feels a little forced and doesn't deliver nearly as much tension as you would expect from such an important moment in the movie. The same could be said for a surprise reveal for one of the characters at the end of the movie that was also delivered with far less emotion than it deserved. It feels as if the film was playing things a little too safe in these spaces and while it remains captivating and entertaining, these blemishes prevent it from truly rising to the occasion.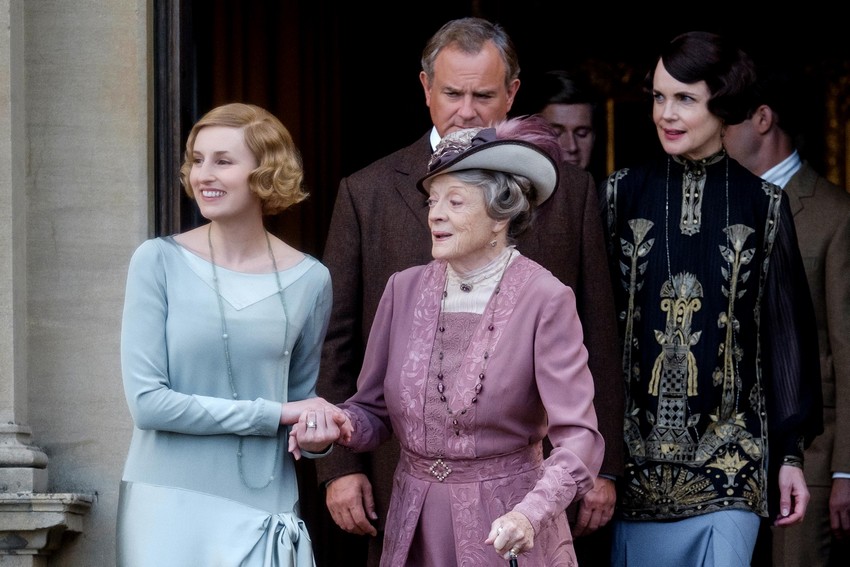 A rise though that most fans could likely care less about as they are just happy to see the characters return for more of what brought them joy in the first place. The Downton Abbey movie doesn't break any ground or reach any amazing heights, but it is more of Downton Abbey and for many fans that will simply be enough.
Last Updated: September 19, 2019
Fans of Downton Abbey should enjoy this new addition to the story while those unfamiliar with it might be better off first watching the series.