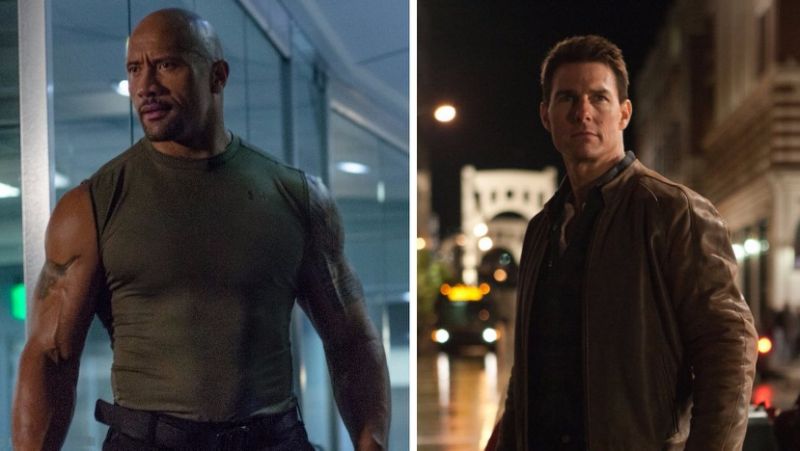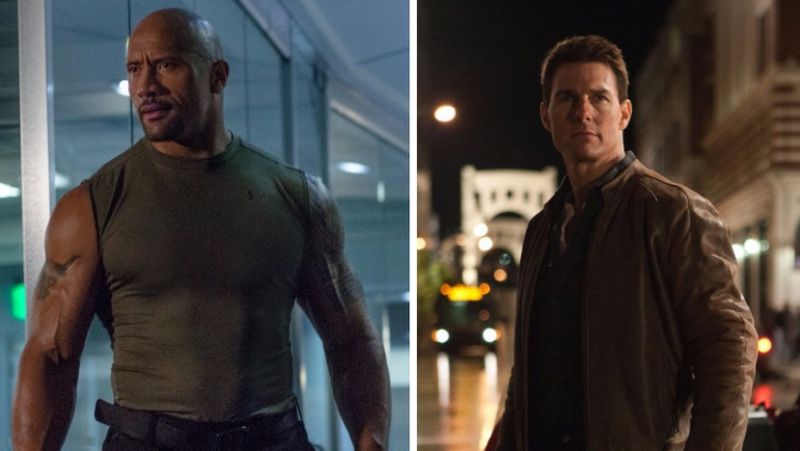 Dwayne Johnson might be the biggest movie star in the world at the moment (not to mention a box office record-breaking one), but even he doesn't get his way all of the time. Mind you, when he is up against arguably one of the biggest movie stars of all time in Tom Cruise, it's partly understandable. This as Johnson reveals he initially wanted the role of Jack Reacher before losing out to the diminutive star around 10 years ago. Admittedly, 10 years ago Johnson was still a star wrestler trying to convince the world that he belongs in Hollywood, whereas now he brings in more money than anyone else. Still, even today you would think Cruise might get the upper hand for a role like Jack Reacher.
Johnson shared the news on his twitter account but also went on to realise how the disappointment of not getting the role was the catalyst that kept him reaching for greater things and turning him into the star he is today.
Yup, luv the character. Bout 10yrs ago I went after the role, but Cruise got it. Was great motivation for me to always stay hungry. https://t.co/bwpZfEVIMm

— Dwayne Johnson (@TheRock) April 12, 2017
It's hard to imagine two stars more different from each other as Johnson represents a hulking giant who out-muscles pretty much everyone on screen, whereas Cruise is all stunts and smarts in creating some of the most incredible stunt scenes ever put on celluloid.
In the end, as Jack Reacher is described as an imposing hulk of a man,  Cruise was always an odd choice. It would be interesting to see how both stars could perhaps use their different styles of action heroics in a movie one day to see who really has the greater screen presence. Perhaps Cruise will feature one day in Fast and the Furious 23 and finally gives us a chance to see both of these stars in action together.
Who do you think makes the better action star – Cruise or Johnson? Who would you trust to kill the greater number of bad guys in saving the world?
Last Updated: April 19, 2017