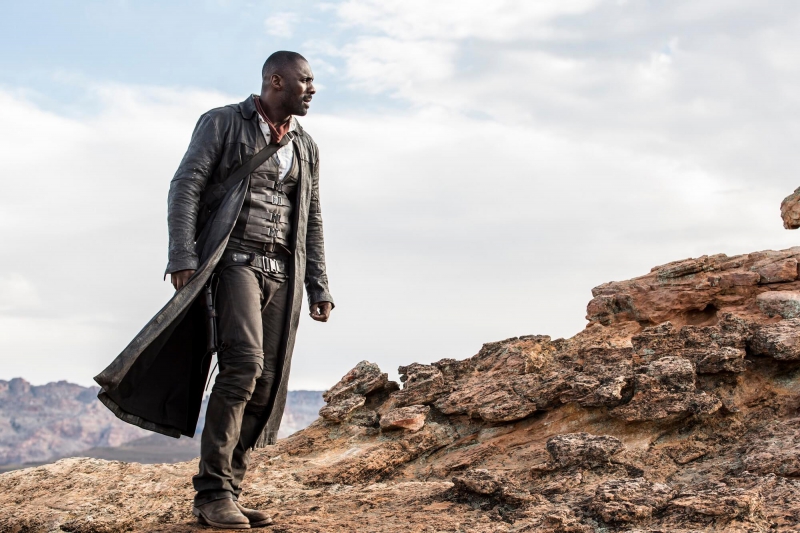 Ok, folks. Minimal words in this preamble, as there's a fairly good chance that soon after this article is posted, the video below is going to get taken down. So let's get straight to it: It appears that an early draft of the first trailer for the feature film adaptation of Stephen King's epic The Dark Tower has leaked online. I don't know the source, I don't how it got there. All I know is that it looks awesome. Watch it now!
Well, damn. Even with those unfinished CGI shots and low res video, that still looks incredible. I have to point out though that despite the scenes that match up perfectly with set photos and could only come The Dark Tower, some are suspecting this is a fake trailer. Well, if it is, then Hollywood needs to hire whoever created this, because they are clearly master filmmakers.
The Dark Tower is directed by Nikiloaj Arcel who co-wrote the screenplay with Akiva Goldsman. It stars Idris Elba as the Gunslinger Roland Deschain, Matthew McConaughey as the evil Man In Black, and Tom Taylor as Jake Chambers, a New York boy who gets caught up in this interdimensional quest to save all of reality. It is scheduled for release on 17 February 2017.
Last Updated: October 11, 2016